Eating Disorder Rehab & Treatment
Updated on 28/10/2022
Medically reviewed by
Dr Alexander Lapa (Psychiatrist)
Although an eating disorder causes great deterioration to physical health, it is in fact a mental health condition.
Commonly influenced by low levels of self-esteem, pressures regarding appearance, body dysmorphia and obsessive comparison disorders, the likes of anorexia and bulimia can easily develop in today's society. This is very concerning to hear, with the potential of resulting in severe physical and psychological damage, taking years to recover from.
A further concern lies with the high correlation between eating disorders and additional mental health conditions. Not to mention the common association between poor eating habits and alcohol or drug abuse.
With this in mind, if you're currently struggling to form a healthy relationship with food, have lost a significant amount of weight down to excessive exercise or starvation, or believe that a loved one is suffering from bulimia nervosa and anorexia nervosa, please be aware that help is available. Specific eating disorder treatment is accessible, ready to help you recover both physically and mentally.
Here at Addiction Advocates, we can help you find a suitable drug or alcohol addiction and eating disorder rehab programme, aiming to improve your relationship with food for the future.

Get Treatment Advice Now
Speak to an expert
To get in touch with an expert, call or message us using the contact details provided below. Alternatively, you can complete our online enquiry form, and we will get straight back to you.
The rise of eating disorders
As touched on above, there's now significant pressures placed on achieving the perfect body image. Mainly down to the likes of social media platforms and influencer style content, idealism and perfectionism are unfortunately fuelling many mental health conditions, focusing on eating disorders.
Likewise, as more and more individuals suffer from body dysmorphia and obsessive-compulsive disorders, poor eating habits and neglect are experienced, soon advancing into bulimia nervosa or anorexia nervosa.
Yet, a further factor linked to the rise of eating disorder diagnoses is the development of drug and alcohol addictions. As negligence to physical health is likely when consuming hazardous substances, eating habits will usually be affected.
Unknowingly, addicts can develop an eating disorder, making recovery even harder. Here both physical and psychological health will be damaged, resulting in a dual diagnosis.
With this in mind, eating habits must be controlled and monitoring the signs and symptoms of an eating disorder. By delaying acknowledgement, severe side effects can be experienced, including infertility, anaemia, kidney and liver damage, poor dental health, along chronic mental health illnesses. Please be reassured that eating disorder treatment options are available, helping to work towards long-term recovery.
The signs and symptoms of an eating disorder
As body image is now a priority, it can be difficult to differentiate health conscious and health obsessive individuals. Yet, there are clear signs and symptoms of an eating disorder, sharing the negative relationship health-obsessed individuals have with food and exercise.
Do you spend a lot of time worrying about your body image and weight?
Do you exercise excessively to burn calories?
Are you constantly checking your body shape in the mirror?
Do you have very strict eating habits?
Do you eat very little?
Do you deliberately make yourself sick after consuming food?
Do you avoid any form of socialising which includes food?
Have your friends or family shared concerns regarding your weight?
Are you obsessed with achieving the perfect body image?
Do you constantly compare your body to others?
Would you consider drastic physical changes to your body?
If you've answered yes to a large majority of the above questions, it's likely that you already suffer from an eating disorder. As many individuals now live with a minute case of body dysmorphia, some symptoms have been normalised. However, if your physical health is suffering, surrounding a negative relationship with food, eating disorder treatment options should be prioritised.
Eating disorder treatment
As anorexia or bulimia are psychological conditions, it is imperative that specific treatment for eating disorders is offered. Although a complex disorder to initially work through, especially as both physical and mental health have deteriorated, with an eating disorder treatment plan, small progress can be made.
To ensure that suitable treatment is encouraged, a specialist mental health treatment team will assess your eating disorder and symptoms, with the aim to make realistic and safe recommendations.
Common treatment options through an eating disorder rehab programme include:
Cognitive behavioural therapy
Working through previous negative thoughts, with the aim to turn them into positive is a must when treating an eating disorder. Many mental health issues are influenced by distress or pressure. CBT will work to realign the mind, with the aim to change outlooks.
Self-image therapy
Body image is a big part of living with an eating disorder. In order to overcome these negative feelings towards personal image, along with ensuring that self-love can be achieved, self-image therapy will be recommended.
Nutritional counselling
Many individuals suffering from an eating disorder will believe that all foods are bad. Through this outlook, they will develop a negative relationship with food. Nutritional support will showcase the importance of food, in order to remain healthy and active.
Family therapy
Many family members, especially older generations will struggle to understand the pressures in today's society, fuelling eating disorders. Family therapy is an effective eating disorder treatment option, helping to improve understanding and support.
Support groups
Support groups are another effective treatment option, helping to share experiences and build accountability while testing whether treatment for obsessive comparison disorders is working.
Please be aware that treatment will differ within each singular eating disorder rehab programme. Yet, a large focus will be placed on healing the body, while changing cognitive outlooks.
Treated conditions through an eating disorder rehab programme
Here at Addiction Advocates, we offer rehab referrals, providing access to leading treatments for eating disorders. Through our referring treatment centres, the following eating disorders can be treated. Please also be aware that additional mental health conditions and behavioural problems can also be worked through.
Bulimia nervosa
Anorexia nervosa
Binge eating disorder
Body dysmorphic disorder
Atypical eating disorder
If you are suffering from any of the above disorders, please feel comfortable reaching out to our team. We can run through all available eating disorder treatment options while discussing your current mental health.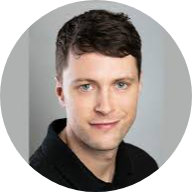 What do our previous clients think?
Really enjoyed my time at Asana lodge. Staff are great and most have previous experience of the afflictions that affect all the clients, so they can relate to the situation you are in. I feel ready now to tackle the outside world with all the skills I have learnt.
Thank you to all the staff at asana lodge from management to the cleaners, everyone made me feel so welcome and really went above and beyond to help me in my recovery. highly recommend anyone seeking help with addiction depression and anxiety to go to asana lodge and heal your mind body and soul.
Everyone at Cassiobury court have been very supportive with my recovery and I have learnt a lot over the past 14 days. I am taking away some good tools to help me with my addiction. I look forward to seeing the piers at the aftercare service.
I came to you desperate, feeling so depressed and anxious. I left feeling hopeful and grateful and excited about life. I can't believe the change in just 28 days.
Latest News
How does Narcotics Anonymous work? It's our team question we receive frequently from those looking for additional support. In this article,
How We Help
Finding the right treatment for your addiction can be difficult this is why we have created a service which takes the stress away which can be a massive relief when dealing with an addiction.
Self Referrals
Suffering with an addiction and being alone can be a horrific scenario for many. Whether you have a drug or alcohol addiction, we're here to help.
Family Referrals
Do you have concerns that a loved one may be affected by substance misuse? Have you spotted any signs and symptoms of a drug and alcohol…
Friend Referrals
Are you worried that a friend's alcohol or drug consumption has become out of control? For many individuals, substance abuse starts unintentionally…