Legal High Addiction Treatment & Rehab
Updated on 01/02/2023
Medically reviewed by
Dr Alexander Lapa (Psychiatrist)
Legal Highs are substances that contain both legal and illegal chemicals. Since gaining popularity in 2008, legal highs cause a quick and euphoric sensation similar to other drugs such as cocaine.
Leaving many feeling relaxed and calm, Legal Highs are commonly consumed regularly. Alleviating mental health disorders and stress, Legal Highs provide a short term escape. However, over time, many negative repercussions gradually come to light when Legal Highs are consumed.

Get Treatment Advice Now
Speak to an expert
To get in touch with an expert, call or message us using the contact details provided below. Alternatively, you can complete our online enquiry form, and we will get straight back to you.
Sadly, as individuals become reliant on Legal Highs, addictions arise and significantly impair thousands of lives. If you have sadly become addicted to Legal Highs and find your life controlled by drugs, you must secure Legal High addiction treatment & rehab as soon as possible.
At Addiction Advocates, we help hundreds of people secure addiction treatment every day. Now, we are on hand to help you too.
What Legal High Addiction Treatment & Rehab Is Available?
Across the United Kingdom, various medically induced, psychological and well-being treatments are available for those who require Legal High addiction treatment & rehab. However, it should be noted that the treatment obtained depends on many factors.
For example, the treatment available via a particular rehab will ultimately dictate which treatment an individual undergoes. For example, should an NHS rehab be attended, one-to-one cognitive behavioural therapy is often provided.
In contrast, when an inpatient rehab is attended, detoxification, rehabilitation, one-to-one therapy, group therapy and well-therapy is typically acquired.
What Treatments Are Best For Legal High Addictions?
Although many treatments are readily available to support those struggling with Legal High addictions, the treatment deemed more appropriate will depend on several factors if you struggle with addiction.
Before securing treatment, we will need to determine the severity of your addiction, the length of time your addiction has impaired your life, the side effects you experience and how your addiction has harmed your physical and psychological health and well-being.
Upon understanding the above factors, treatment can be recommended.
If your addiction is somewhat severe and you have come to experience multiple physical and psychological side effects, inpatient detoxification and rehabilitation will help you overcome your Legal High addiction.
Should your addiction be mild, outpatient rehabilitation and therapy may be suitable.
What Is The Aim Of Legal High Addiction Treatment & Rehab?
When individuals realise that they have become addicted to substances such as Legal Highs, it is not uncommon for them to attempt to overcome their dependency independently. However, this is not recommended, nor is it safe.
This is because withdrawing from substances independently puts many at greater risk of relapsing. It should also be noted that simply withdrawing from Legal Highs does not enable individuals to overcome addictions. As addictions are psychological disorders, psychological treatments are required if long-term recovery is to be made.
As a result, the overall aim of Legal High addiction treatment & rehab is to ensure that those progressing through treatment can overcome their dependency both physically and psychologically.
How Is Legal High Addiction Treatment & Rehab Administered?
Legal High addiction treatment & rehab is administered on both an inpatient and outpatient basis. Inpatient Legal High addiction treatment & rehab sees individuals attend residential rehab as they progress through treatment.
In contrast, outpatient Legal High addiction treatment & rehab requires an individual to attend rehab during the day for treatment. The way treatment is administered in both inpatient and outpatient Legal High addiction treatment & rehabs is contingent on the treatment required. For example, if detoxification is recommended, this is typically medically induced through the use of oral medication.
Therapy, on the other hand, is often psychological. Psychological therapy consists of a range of talking therapies that encourage those in treatment to openly discuss how their addiction has impaired their life to ensure that negative behaviours and pessimistic thoughts can be challenged.
In some instances, well-being therapy is incorporated into Legal High addiction treatment & rehab. Consisting of yoga, meditation, music therapy, drama therapy and art therapy, well-being therapy encourages individuals who are progressing through treatment to uncover how their addiction has impaired their life.
Well-being therapy also provides an opportunity for many to learn how to maintain their addiction recovery through various expressive mediums.
How Can Legal High Addiction Treatment & Rehab Be Secured?
When a Legal High addiction takes over and comes to control an individual's thoughts, behaviours and physical health, securing Legal High addiction treatment & rehab can seem somewhat challenging. Obtaining treatment is also often deemed a slightly painstaking process that sees many left waiting for the treatment they need.
Although some individuals find themselves required to wait for treatment, especially when outpatient NHS Legal High addiction treatment & rehab is desired, we have designed a self-referral admissions process that makes it straightforward to secure addiction treatment.
Our admissions process consists of the following steps;
Initial enquiry
Pre-admissions process
Referral to a suitable rehab
Deposit payment to secure treatment
Legal High addiction treatment & rehabilitation commences.
Each step of our admissions process sees those who contact us supported every step of the way. Our admissions process often also ensures that treatment is obtained within a relatively short period. It is not uncommon for individuals who contact us to commence treatment within just days of making an initial enquiry.
Contact Us Today To Find Out More About Legal High Addiction Treatment & Rehab
At Addiction Advocates, we are on hand to provide you with any help, support and guidance you may need as you look to secure Legal High addiction treatment & rehab.
If you are ready to find out more about the treatment available, contact us today. In doing so, we can offer you a plethora of information. We can also refer you to a suitable rehab that will provide you with every chance of overcoming your Legal High addiction.
To contact us, call our free, dedicated helpline on 0800 012 6088.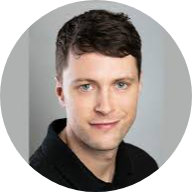 What do our previous clients think?
Really enjoyed my time at Asana lodge. Staff are great and most have previous experience of the afflictions that affect all the clients, so they can relate to the situation you are in. I feel ready now to tackle the outside world with all the skills I have learnt.
Thank you to all the staff at asana lodge from management to the cleaners, everyone made me feel so welcome and really went above and beyond to help me in my recovery. highly recommend anyone seeking help with addiction depression and anxiety to go to asana lodge and heal your mind body and soul.
Everyone at Cassiobury court have been very supportive with my recovery and I have learnt a lot over the past 14 days. I am taking away some good tools to help me with my addiction. I look forward to seeing the piers at the aftercare service.
I came to you desperate, feeling so depressed and anxious. I left feeling hopeful and grateful and excited about life. I can't believe the change in just 28 days.
Latest News
How does Narcotics Anonymous work? It's our team question we receive frequently from those looking for additional support. In this article,
How We Help
Finding the right treatment for your addiction can be difficult this is why we have created a service which takes the stress away which can be a massive relief when dealing with an addiction.
Self Referrals
Suffering with an addiction and being alone can be a horrific scenario for many. Whether you have a drug or alcohol addiction, we're here to help.
Family Referrals
Do you have concerns that a loved one may be affected by substance misuse? Have you spotted any signs and symptoms of a drug and alcohol…
Friend Referrals
Are you worried that a friend's alcohol or drug consumption has become out of control? For many individuals, substance abuse starts unintentionally…