Currently, does your life revolve around drugs, alcohol and their consumption? Are your relationships based on your habits? Does your routine prioritise substance abuse? If this is the case, your addiction will likely be your comfort zone.
Hyde
Understandably, drug and alcohol abuse may be all you've known for the last weeks, months or even years. They may act as a comfort blanket, as a crutch through emotional moments or even as a motivator requiring daily use.
Down to this, it is reasonable that stepping outside of your comfort zone of drug and alcohol consumption may feel challenging.
However, in order to overcome physical and psychological addiction, in order to change your outlooks and in order to surpass the control of a habit, you must also make significant adaptations to your lifestyle, environments and relationships.
In order to truly step outside your comfort zone, visiting a drug and alcohol rehab in Hyde will be recommended, which we can secure for you at Addiction Advocates.
Without this change of scenery, without removing yourself from drug and alcohol influences, and without taking a big step, your life will remain the same, making it difficult to withdraw and recover.
If you're hoping to change your outlook on substance abuse, it's time to commit to change through drug and alcohol rehabilitation.
Stepping outside of your comfort zone
Right now, it may feel impossible to walk away and detach yourself from drugs and alcohol. For every individual, both drugs and alcohol will have different effects.
However, commonly, they act as coping strategies and as forms of escapism, making life easier. With this in mind, it's understandable to consider the challenges of drug and alcohol withdrawal.
However, in order to shake off the positives that drugs and alcohol may offer you, you must detach yourself fully, which will follow by stepping outside of your comfort zone.
If drugs and alcohol are all you've known recently, your lifestyle, routine, relationships, career and responsibilities may have been impacted by them.
No matter the consequences, drugs and alcohol may have been prioritised. In order to revert your priorities and change your reality, you'll therefore need to adapt your lifestyle, from your environments to your associations.
The best way you can do this is by residing from a neutral environment, by avoiding drug and alcohol exposure, and by leading a life where drugs and alcohol are both devalued. This is possible by visiting a drug and alcohol rehab in Hyde, which we can assist you with.
Accepting support via a drug and alcohol rehab in Hyde
Feeling anxious about experiencing a new norm is understandable. It will take some time for you to climatise to a new reality, without the presence of drugs and alcohol. Yet the most effective and safest way you can do so is by accepting professional support.
Via a drug and alcohol rehab in Hyde, your environment will be positive, your relationships will be valuable, your routine will benefit your entire quality of life, and your outlooks will set you up for long-term recovery.
While accepting this level of support may feel daunting, especially if you've lived through your addiction, independently, it will benefit you. It will provide greater security and will also ensure that you are on track to detaching yourself from drugs and alcohol.
We at Addiction Advocates can help you secure the right drug and alcohol rehab in Hyde to offer the level and type of support that you feel comfortable with.
This step, by securing your admission will mark and carry the benefits of stepping outside of your comfort zone, by regaining control over your drug and alcohol addiction.
Experiencing holistic recovery through treatment
The key aim of rehab is to promote holistic recovery. This level of recovery focuses on your entire quality of life, rather than merely withdrawing from drugs and alcohol.
While it may seem easier to complete a detox programme, withdraw from drugs and alcohol, and then return back to normality, both physical and psychological recovery will not be fulfilled.
Alongside this, you'll likely return back to old habits and routines as cravings of drugs and alcohol return.
However, through holistic healing, as your mental health will improve, as you'll have healthy coping strategies, as you'll learn how to control drug and alcohol exposure, as you'll understand the impacts of environments and relationships on your behaviours, and as you'll change your outlook on substance abuse, you'll see a life without the presence of drugs and alcohol.
Rehab is therefore in place to transform your life, to a point where drugs and alcohol have little value of place.
To reach this point, a wealth of professional addiction treatment services will be recommended to you on a personal basis, ensuring your type of addiction can be worked through.
Embark on a holistic journey of addiction recovery by selecting a Hyde based rehab clinic through our affiliation. Not only will you benefit from withdrawal and restoration, but you'll also benefit from stronger recovery rates to carry into the future.
Sustaining recovery on a post-rehab basis
Stepping outside of your comfort zone for rehab can feel challenging. Those challenges can also resurface as you return home to Hyde on a post-rehab basis. As you'll be returning to your old life, yet with a new outlook and mission, for some, slipping back into a false sense of security can be experienced.
To avoid this likelihood, aftercare services will be on offer to you via your chosen rehab clinic, helping you remain accountable and on track to maintaining long-term recovery.
Alongside ongoing support, you'll need to change your lifestyle and harness your relapse prevention plan, focusing on healthy coping strategies and prioritising your wellbeing.
Recovery can be experienced by many. Yet sustainable recovery is the aim we have for our clients, by normalising the possibility of remaining drug and alcohol-free. Through our services, and the guidance of rehab progressions, you can work towards this result by committing.
Step outside your comfort zone through the most proactive way possible, protected and supported by drug and alcohol rehabilitation, even available in your local area of Hyde.
Latest News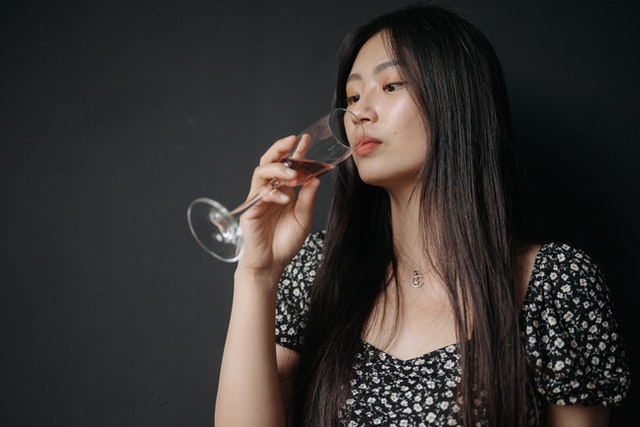 Alcoholism is one of the most harmful and impactful addiction diagnoses here in the UK. It's driven by the consumption and support
What We Offer
Free Telephone Assessment
This is done to assess what sort of help is needed so we can recommend an addiction treatment service that can provide the best help possible.
All calls are strictly confidential and are carried out by a trained healthcare professional.
No obligation recommendations are made after a full assessment of yourself or loved ones situation is fully made.
Recommendations include specialist addiction treatment programmes in CQC regulated facilities based throughout the UK.
If you are unable to afford private treatment then public healthcare and charities would also be recommended to you.
How We Can Support You
We have a large number of helpful services available to help give you the best possible support when it comes to dealing with addiction.
Just some of the services we can offer includes:
Free confidential telephone assessment
Recommending CQC regulated residential addiction treatment providers
Arranging for an intervention, if needed
Insights into how different therapies and evidence based treatments work
How detoxification works and what is the most safest option
What type of rehab and detox programmes would be best suited for yourself or loved one
Recommendations of the best providers in your area
Why Choose Us?
We can help take the stress out of finding an addiction treatment provider by recommending only the best options available that fully suits your criteria.
The help and advice we can provide includes making sure that your journey towards recovery is one that can definitely be achieved.
Taking the step towards recovery can be incredibly tough but we are here to put your concerns at ease by giving you insights into the safety of undertaking residential addiction treatment and how it can put you on the path towards long lasting recovery from addiction.
Our team of advisors have extensive experience and knowledge about the subject of addiction and the treatment provided so if you have any questions then they will be more than happy to help.
Get started today by calling our friendly team today on 0800 012 6088.
How We Help
Finding the right treatment for your addiction can be difficult this is why we have created a service which takes the stress away which can be a massive relief when dealing with an addiction.
Self Referrals
Suffering with an addiction and being alone can be a horrific scenario for many. Whether you have a drug or alcohol addiction, we're here to help. Help Yourself
Family Referrals
Do you have concerns that a loved one may be affected by substance misuse? Have you spotted any signs and symptoms of a drug and alcohol… Help a Relative
Friend Referrals
Are you worried that a friend's alcohol or drug consumption has become out of control? For many individuals, substance abuse starts unintentionally… Help a Friend