Addicts are commonly categorised under the same stereotype. While their actions of drug and alcohol abuse may be similar, stereotypes are incorrect, down to the varying causations, side effects and experiences linked to addiction. In fact, people from all walks of life experience addictions, fully backing the dangers of stereotypes.
Southend
Through this stereotype, many also believe that rehabilitation efforts for all will be similar. The idea that substance abuse is a lazy decision which can be fixed through withdrawal and education is present.
While for some, minor adaptations surrounding detoxification will be made, yet for most, a personalised recovery journey will be required to tackle the multifaceted effects of addiction.
This is exactly why suitability is important when considering and selecting a rehab clinic. Without suitability, without the potential to complete a rehab programme which meets personal needs, recovery will mimic the stereotype of addiction recovery, rather than providing the support and addiction treatments you need.
We at Addiction Advocate can help you secure this suitability via a drug and alcohol rehab in Southend, ensuring that rehab is a personal, private and highly effective experience for you.
Overlooking the stereotype of an addict is very important when considering addiction recovery. Every client is different, every experience with drugs and alcohol is different, and every story behind addiction is different.
See yourself as an individual by experiencing a personal drug and alcohol rehabilitation journey.
The importance of finding a suitable rehab programme
Understandably, the majority of drug and alcohol addictions are driven by ongoing consumption, showcasing similar actions and behaviours. Yet deep down, those actions and behaviours will be controlled by internal and external stimuli, all differing from the next experience.
At face a value, addicts may therefore seem similar, may seem like they experience the same encounter of addiction, and may even work through comparable side effects.
Yet, beyond the superficial layer of stereotypes, addiction is very different, carrying varying withdrawal symptoms, attachments, associations, triggers and experiences.
This is exactly why suitable forms of rehabilitation must be strived for, helping to work through individual experiences of rehab, rather than the average addiction.
Some individuals experience dual diagnoses, others feel driven by memories and experiences, while others may have got caught up in the positives of substance abuse, now difficult to break away from.
Fluctuating experiences and outlooks, therefore, require suitable rehab programmes, rather than the most convenient or streamlined approach.
We can help you experience the care and addiction treatment that you require to work through your own personal battles, possible via a drug and alcohol rehab in Southend.
Recovering via a drug and alcohol rehab in Southend
To secure suitability, we can help you at Addiction Advocates, making localised recovery possible for you. By gauging your needs and experiences with substance abuse, we can then find the most fitting drug and alcohol rehab in Southend from our affiliation.
Personal details that we will assess include:
Your budget
Your physical and psychological health
Your addiction history
Your side effects
Your withdrawal symptoms
Your residing environment
Your addiction causation
Your triggers
Your expectations of rehab
Through this information, we can understand the makeup of your addiction and the necessary level of support you will require to meet the foundations of addiction recovery.
We also consider your ideal end goals, ensuring that our recommendations are realistic and sustainable. Through getting to know you as a person, suitability can then be secured via your chosen drug and alcohol rehab in Southend, and your impending rehab programme.
Personalisation from the start of your admission
Personalisation will be experienced through our services, offering reassurance that rehab is right for you. This standard will also continue, reflecting the quality of your admission process with our team.
We only work with mutually valued rehab clinics who also see the necessity of suitability. Through this relationship, we can secure personalisation for you, around the level of care you experience, to the range of addiction treatment services that you complete.
Again, by taking the above factors into consideration, a personalised rehab programme will therefore be waiting for you, mixing safe and highly proactive treatment services together.
While accurate insight cannot be provided currently, physical and psychological methods will be recommended which together will motivate withdrawal, recovery, restoration and relapse prevention efforts.
Personalisation will of course provide greater recovery rates for you, yet it will also benefit your rehab experience, by promoting comfort and familiarity.
Through this, you can expect to warm to rehab easier, accept support easier, and believe in your recovery capabilities easier. Secure this experience by selecting a drug and alcohol rehab in Southend with our backing.
Creating health coping strategies for the future
On a post-rehab basis, personalisation will continue to benefit you. Leaving rehab will likely cause many anxieties around relapse prevention. In order to build up your confidence around
independent recovery, healthy coping strategies will be created for you, to work around your needs, your lifestyle, your outlook and your addiction makeup.
Unfortunately, not all rehab offerings provide this level of accuracy when considering aftercare services and preparations. Many will follow the generic needs of their clients, rather than considering long-term recovery plans.
Through our services, you can expect a personal offering, helping to ease your transition back to life in Southend. Healthy coping strategies, lifestyle choices and routines will be recommended to normalise a drug and alcohol-free reality, easier.
We at Addiction Advocates fully deviate from the stereotypes of addicts. We see our clients as humans and as individuals with personal experiences around drug and alcohol abuse.
This outlook translates into our services from your admission and straight through to your residential rehab programme.
Suitability is very important, helping to make rehab worthwhile, comfortable and a safe option for you. Secure this experience by selecting a drug and alcohol rehab in Southend, ranking as suitable for your needs.
Contact our team today for more information on our rehab admission process, confidential and catered around your personal needs.
Latest News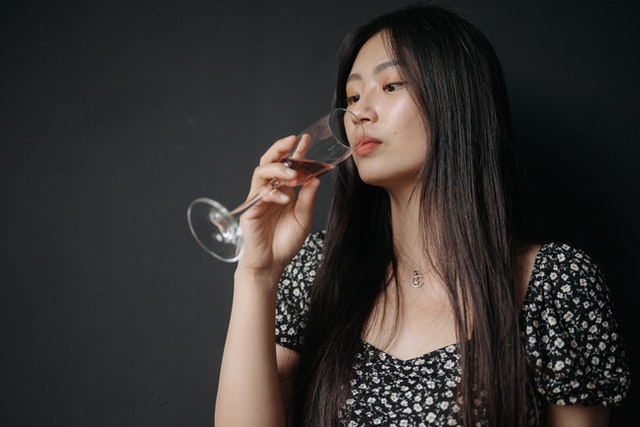 Alcoholism is one of the most harmful and impactful addiction diagnoses here in the UK. It's driven by the consumption and support
What We Offer
Free Telephone Assessment
This is done to assess what sort of help is needed so we can recommend an addiction treatment service that can provide the best help possible.
All calls are strictly confidential and are carried out by a trained healthcare professional.
No obligation recommendations are made after a full assessment of yourself or loved ones situation is fully made.
Recommendations include specialist addiction treatment programmes in CQC regulated facilities based throughout the UK.
If you are unable to afford private treatment then public healthcare and charities would also be recommended to you.
How We Can Support You
We have a large number of helpful services available to help give you the best possible support when it comes to dealing with addiction.
Just some of the services we can offer includes:
Free confidential telephone assessment
Recommending CQC regulated residential addiction treatment providers
Arranging for an intervention, if needed
Insights into how different therapies and evidence based treatments work
How detoxification works and what is the most safest option
What type of rehab and detox programmes would be best suited for yourself or loved one
Recommendations of the best providers in your area
Why Choose Us?
We can help take the stress out of finding an addiction treatment provider by recommending only the best options available that fully suits your criteria.
The help and advice we can provide includes making sure that your journey towards recovery is one that can definitely be achieved.
Taking the step towards recovery can be incredibly tough but we are here to put your concerns at ease by giving you insights into the safety of undertaking residential addiction treatment and how it can put you on the path towards long lasting recovery from addiction.
Our team of advisors have extensive experience and knowledge about the subject of addiction and the treatment provided so if you have any questions then they will be more than happy to help.
Get started today by calling our friendly team today on 0800 012 6088.
How We Help
Finding the right treatment for your addiction can be difficult this is why we have created a service which takes the stress away which can be a massive relief when dealing with an addiction.
Self Referrals
Suffering with an addiction and being alone can be a horrific scenario for many. Whether you have a drug or alcohol addiction, we're here to help. Help Yourself
Family Referrals
Do you have concerns that a loved one may be affected by substance misuse? Have you spotted any signs and symptoms of a drug and alcohol… Help a Relative
Friend Referrals
Are you worried that a friend's alcohol or drug consumption has become out of control? For many individuals, substance abuse starts unintentionally… Help a Friend