Alcohol Support Groups
Updated on 19/01/2023
Medically reviewed by
Dr Alexander Lapa (Psychiatrist)
Each year more than a quarter of a million people attend rehab for alcohol addiction treatment.
Although the treatment provided throughout an individual's time in rehab enables them to secure a long-term recovery, some people require additional support in the weeks, months and even years that follow.
Across the United Kingdom, various charities host alcohol support groups to ensure that further support can be sought. Recovery support groups also guarantee that immediate help can be secured when an individual feels at risk of relapsing.
Whether you are personally recovering from an alcohol addiction or are a family member or friend of a recovering alcoholic, we have shared just a few of the alcohol support groups you can attend below.

Get Treatment Advice Now
Speak to an expert
To get in touch with an expert, call or message us using the contact details provided below. Alternatively, you can complete our online enquiry form, and we will get straight back to you.
SMART Recovery hosts weekly alcohol support groups and meetings for individuals who have attended rehab and require further support in maintaining their sobriety.
Free to attend, SMART Recovery support groups employ therapies including cognitive behavioural therapy to encourage attendees to set recovery goals that will benefit them in the future.
To find a support group, visit the SMART Recovery website here.
While many recovering alcoholics opt to attend alcohol support groups alone, some find attending with a family member helpful. As a result, Alcoholics Anonymous hosts closed and open alcohol support groups.
Closed groups can only be attended by alcoholics or those in recovery. Meanwhile, open groups can be attended by alcoholics, friends, and family members.
To find a local Alcoholics Anonymous support group, visit their website here.
We Are With You support groups are commonly provided on a one-to-one basis and ensure that addiction recovery goals can be met and maintained. We Are With You additionally offers support and guidance to individuals who find themselves worried about a loved one's relationship with alcohol.
To find a suitable service, visit the We Are With You website here.
Al-Anon provides alcohol support groups for individuals who have found their life affected by someone else's alcohol addiction.
Providing a safe space for those in attendance to discuss how an individual's alcohol addiction has impacted their life, support can be sought to help those in need understand how they can cope better.
Suitable support groups can be found via Al-Anon's website here.
Hosting alcohol support groups for teenagers between the age of 12 and 17, Alateen ensures that children of alcoholics and recovering alcoholics can express their worries and concerns in a safe space.
To locate an appropriate Alateen meeting, email enquiries@al-anonuk.org.uk today.
With more than 200 alcohol support groups hosted across the nation to support families that find their lives affected by an alcohol addiction, ADFAM helps those in need locate alcohol support groups with ease.
To take advantage of the support groups available, find a local alcohol support here.
Alcohol Addiction Treatment
Though attending alcohol support groups are exceptionally beneficial, if an underlying alcohol addiction is yet to be treated, alcohol addiction treatment should be completed before an individual considers attending an alcohol support group.
This is because alcohol support groups do not provide treatment. Instead, they focus on encouraging individuals who have completed treatment to maintain their sobriety and celebrate milestones.
In the instance that an alcohol addiction requires treatment, there are two rehab options to consider. These are inpatient and outpatient rehabs.
Inpatient Rehab
Inpatient rehab is provided by private residential drug and alcohol rehabs. This option requires individuals to remain within a rehab facility as they progress through treatment.
Usually lasting 28 days, inpatient rehab combines several industry-leading treatments such as detoxification, rehabilitation, and relapse prevention.
Outpatient Rehab
Commonly provided by the NHS, outpatient rehab does not require as much commitment as inpatient rehab.
Offering a more flexible approach to addiction treatment, outpatient rehabs provide one-to-one therapy, such as cognitive behavioural therapy, and group therapy a few times a week.
At Addiction Advocates, we typically refer individuals who require alcohol addiction treatment to inpatient rehabs due to the benefits associated. However, our referral service ensures that treatment can be secured irrespective of an individual's personal requirements.
Contact Us Today
To find out more about the alcohol support groups available in the United Kingdom, please contact us today. Our admissions team can provide guidance on which support group may be better suited to your needs.
Likewise, if you are yet to complete alcohol addiction treatment, we can assist you in securing treatment today.
If you are concerned about a family member, friend, or employee, we can assist you in making a referral. If required, we can also stage an intervention to ensure that addiction treatment is completed.
To contact us, call 0800 012 6088 or email info@addictionadvocates.com.
Frequently Asked Questions
How Long Do Alcohol Support Groups Last?
While the support group attended will determine how long support groups last, most alcohol support groups last up to two hours per session.
What Do Alcohol Support Groups Do?
Usually attended upon completing a rehabilitation programme at either an inpatient or outpatient rehab, alcohol support groups host frequent group sessions that offer additional support to individuals recovering from alcohol addictions. Alcohol support groups also provide help and guidance to those who find their lives impacted by another individual's addiction.
What Alcohol Support Group Is Best?
All alcohol support groups come highly recommended due to the help they supply to those in recovery. However, the support group an individual attends will depend on their personal needs. For example, individuals in recovery are advised to attend one of the following support groups:
SMART Recovery
Alcoholics Anonymous
We Are With You
Meanwhile, family members, employers and friends that require additional support upon watching an individual succumb to an addiction should attend one of the following support groups:
References
[1] SMART Recovery - https://smartrecovery.org.uk/
[2] here - https://smartrecovery.org.uk/
[3] Alcoholics Anonymous - https://www.alcoholics-anonymous.org.uk/
[4] more than three million people attend an alcohol support group hosted by Alcoholics Anonymous - https://www.alcoholics-anonymous.org.uk/professionals/interesting-statistics
[5] here - https://www.alcoholics-anonymous.org.uk/AA-Meetings/Find-a-Meeting/
[6] We Are With You - https://www.wearewithyou.org.uk/
[7] We Are With You have 80 service providers. - https://www.wearewithyou.org.uk/
[8] here - https://www.wearewithyou.org.uk/services/
[9] Al-Anon - https://www.al-anonuk.org.uk/
[10] here - https://www.al-anonuk.org.uk/find-a-meeting/?advsearch=1
[11] Alateen - https://www.al-anonuk.org.uk/alateen/
[12] ADFAM - https://adfam.org.uk/
[13] here - https://adfam.org.uk/help-for-families/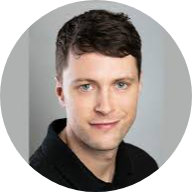 What do our previous clients think?
Really enjoyed my time at Asana lodge. Staff are great and most have previous experience of the afflictions that affect all the clients, so they can relate to the situation you are in. I feel ready now to tackle the outside world with all the skills I have learnt.
Thank you to all the staff at asana lodge from management to the cleaners, everyone made me feel so welcome and really went above and beyond to help me in my recovery. highly recommend anyone seeking help with addiction depression and anxiety to go to asana lodge and heal your mind body and soul.
Everyone at Cassiobury court have been very supportive with my recovery and I have learnt a lot over the past 14 days. I am taking away some good tools to help me with my addiction. I look forward to seeing the piers at the aftercare service.
I came to you desperate, feeling so depressed and anxious. I left feeling hopeful and grateful and excited about life. I can't believe the change in just 28 days.
Latest News
When most people think of drug addiction, they probably picture illegal drugs such as cocaine or heroin. Medicines including painkillers
How We Help
Finding the right treatment for your addiction can be difficult this is why we have created a service which takes the stress away which can be a massive relief when dealing with an addiction.
Self Referrals
Suffering with an addiction and being alone can be a horrific scenario for many. Whether you have a drug or alcohol addiction, we're here to help.
Family Referrals
Do you have concerns that a loved one may be affected by substance misuse? Have you spotted any signs and symptoms of a drug and alcohol…
Friend Referrals
Are you worried that a friend's alcohol or drug consumption has become out of control? For many individuals, substance abuse starts unintentionally…