Many individuals shy away from drug and alcohol rehabilitation, down to potential challenges. While withdrawing from drugs and alcohol and recovering from addiction can be difficult, the real challenges lie within ongoing substance abuse.
Warwickshire
Understandably, withdrawing from drugs and alcohol, for the majority will influence withdrawal symptoms. Opening up about causations can also be difficult, especially on an emotional basis. However, imagine a future, controlled by drugs and alcohol, and their negative side effects on physical and psychological health.
If you are worried about visiting a drug and alcohol rehab in Warwickshire, down to the common tests of rehab, please reach out to our team at Addiction Advocates for reassurance. While a seamless, easy process cannot be promised, a worthwhile and life-changing encounter via drug and alcohol rehab can be through our services.
Experience short-term sacrifice for a true chance at leading an independent, addiction-free future back in Warwickshire. And remember, the majority of challenges can be managed through rehab, unlike any other means of drug and alcohol rehabilitation.
How challenging will drug and alcohol rehabilitation be?
Drug and alcohol rehabilitation, on average, is challenging. We will not sugar-coat it here, as we are sure you are already aware that withdrawing from drugs and alcohol will be tough. It's also important that we are honest, helping you understand what to expect from visiting a drug and alcohol rehab in Warwickshire.
However, the beauty of rehab is that it is different for every client. Some will struggle more through addiction, where rehab will be viewed as a positive step. Others will find it hard to bypass withdrawal symptoms, craving further drug and alcohol consumption. Yet, through a controlled and personalised rehab programme, those challenges can be eased.
It's important to remember that, if you are hoping to recover, at any given moment, drug and alcohol rehabilitation will be a necessary step. No matter when you select to recover, challenges will be present. Yet, it's more than likely that the longer you leave it, the greater damage will be present, requiring greater intervention through drug and alcohol rehab.
With this in mind, it's important that you do not shy away from rehab. Ongoing substance abuse will cause long-lasting challenges. Yet, the challenges of rehab are for the short-term and will soon disappear once the value of sober living is experienced.
What will happen if I continue to abuse drugs or alcohol?
Ongoing drug and alcohol abuse will only ever lead to negativity. While your experiences may currently be positive, an addiction diagnosis will carry significant toxicity. From severe physical and psychological health problems, to the inability to continue life as it once was, an addiction will influence long-term challenges, some which are very hard to break.
If you are only experiencing the positive feelings from drug and alcohol abuse, it's likely that you will struggle to believe the detriment of prolonged substance abuse. Yet, through experience, we've seen how drugs and alcohol have torn families apart, have resulted in mental health issues, and have flipped lives upside down.
With this in mind, it is advised that sooner than later that you source a degree of rehab. Different levels of support and addiction treatment are available via a drug and alcohol rehab in Warwickshire. We can help you access the right type to ensure that you can overcome addiction, as soon as possible.
Can I pick a drug and alcohol rehab in Warwickshire?
Yes, picking a local rehab clinic is actually a favoured option. Many clients prefer the convenience and comfort experienced through localised recovery. Yet, it is recommended that you only select residential rehab via a drug and alcohol rehab in Warwickshire.
While it may feel strange to reside from somewhere other than your home, your environment and current routine can hinder your recovery journey. Down to this, a positive, relaxing and recovery designed setting will benefit you, helping you advance through rehab, quicker.
We can help you with all arrangements around rehab, while also facilitating your rehab admission. Begin your search by contacting our team, with the aim to understand your needs through rehab. Once completed, we can use your needs as a guide when searching through local rehabilitation centres. From here, we will soon have the most fitting drug and alcohol rehab in Warwickshire in mind, offering residential and personal rehab programmes.
Pick the most suited rehab clinic with our support, along with arranging a convenient admission date, soon to be experienced.
What part will therapy play?
Therapy will play a significant part in your drug and alcohol rehabilitation journey. While physical withdrawal from drugs and alcohol is necessary, psychological repair and growth are the most important steps.
The majority of addictions will be motivated by emotions, experiences or memories. Down to this, it is vital that causations are talked through, that outlooks are changed, and those coping strategies deviate significantly from drug and alcohol abuse. With this in mind, different forms of therapy will be encouraged through rehab.
Yet, alongside this, you will need to complete a range of addiction treatment programmes, combined to create your rehab experience. From a drug and alcohol detox, in place to promote withdrawal, to CBT, support groups, relapse prevention, stress management and exposure therapy, you will have a true opportunity to heal holistically.
Therapy will also play a part in your life post-rehab. Many clients continue to source support post-rehab to ease their transition and the normalisation of sober living. You'll also be able to access this aftercare service from your selected drug and alcohol rehab in Warwickshire, via our affiliation.
Face up to the challenges of drug and alcohol rehab, with the opportunity to lead a challenge-free future back in Warwickshire. Via a professional, reputable and specialist drug and alcohol rehab, this experience is likely, helping to control the tests of long-term recovery.
Reach out today to access the most fitting rehab programme, catered around your needs, by working with our team at Addiction Advocates.
Challenges are required to grow. Grow away from your drug and alcohol addiction safely and sustainably through rehab.
Latest News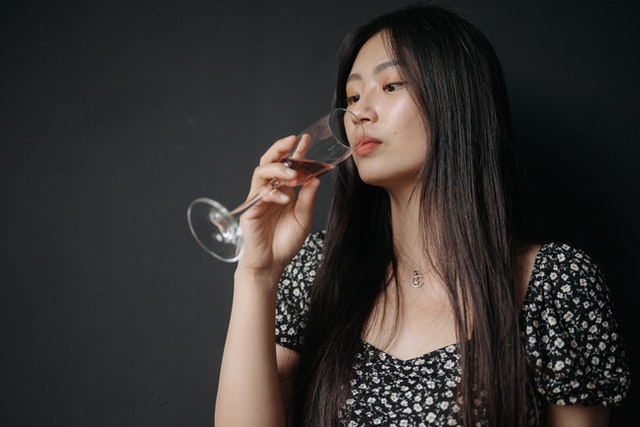 Alcoholism is one of the most harmful and impactful addiction diagnoses here in the UK. It's driven by the consumption and support
What We Offer
Free Telephone Assessment
This is done to assess what sort of help is needed so we can recommend an addiction treatment service that can provide the best help possible.
All calls are strictly confidential and are carried out by a trained healthcare professional.
No obligation recommendations are made after a full assessment of yourself or loved ones situation is fully made.
Recommendations include specialist addiction treatment programmes in CQC regulated facilities based throughout the UK.
If you are unable to afford private treatment then public healthcare and charities would also be recommended to you.
How We Can Support You
We have a large number of helpful services available to help give you the best possible support when it comes to dealing with addiction.
Just some of the services we can offer includes:
Free confidential telephone assessment
Recommending CQC regulated residential addiction treatment providers
Arranging for an intervention, if needed
Insights into how different therapies and evidence based treatments work
How detoxification works and what is the most safest option
What type of rehab and detox programmes would be best suited for yourself or loved one
Recommendations of the best providers in your area
Why Choose Us?
We can help take the stress out of finding an addiction treatment provider by recommending only the best options available that fully suits your criteria.
The help and advice we can provide includes making sure that your journey towards recovery is one that can definitely be achieved.
Taking the step towards recovery can be incredibly tough but we are here to put your concerns at ease by giving you insights into the safety of undertaking residential addiction treatment and how it can put you on the path towards long lasting recovery from addiction.
Our team of advisors have extensive experience and knowledge about the subject of addiction and the treatment provided so if you have any questions then they will be more than happy to help.
Get started today by calling our friendly team today on 0800 012 6088.
How We Help
Finding the right treatment for your addiction can be difficult this is why we have created a service which takes the stress away which can be a massive relief when dealing with an addiction.
Self Referrals
Suffering with an addiction and being alone can be a horrific scenario for many. Whether you have a drug or alcohol addiction, we're here to help. Help Yourself
Family Referrals
Do you have concerns that a loved one may be affected by substance misuse? Have you spotted any signs and symptoms of a drug and alcohol… Help a Relative
Friend Referrals
Are you worried that a friend's alcohol or drug consumption has become out of control? For many individuals, substance abuse starts unintentionally… Help a Friend