Here at Addiction Advocates, we are an expert rehab referral service that can help you to receive the perfect rehab treatment programme for your personal needs. Find out more about how our team can help by ringing 0800 012 6088.
Are you struggling with an addiction to drugs or alcohol? Drug and alcohol addictions may be more common than you might think.
There are people all over the world suffering from addictions to various drugs and alcohol. However, not enough people seek help for their addictions when they need it, which can lead to devastating results.
If you are struggling with an addiction, be sure to get in touch with us as soon as possible. We can help to point you in the right direction so that you can start your addiction recovery programme sooner rather than later, giving you the best chances of success.
Get In Touch
Are you suffering from Addiction and need help? Addiction Advocates are leading UK based experts in Private Drug and Alcohol Rehabilitation Treatment. Find out how we can help by getting in touch with our friendly team today.
Does a Drug and Alcohol Rehab Treatment Really Work?
Taking those initial steps towards recovery can be very daunting and scary. Many addicts will spend years in denial about their addiction. This can make the thought of attending an alcohol and drug rehab very stressful. Many people doubt the success of rehab treatments and are left questioning if rehab really works.
We're here to let you know that, without a doubt, rehab does work. Although there is no guarantee of the results, rehab has repeatedly been proven as the most successful addiction recovery method.
The staff in a rehab centre will motivate and inspire addicts to reach their goals. However, it's important to realise that it works both ways. Overcoming addiction of any kind is a complex process, and relapsing is a very real and possible risk. You must be motivated in your recovery in order for it to be a success.
Rehab offers the best motivation and strategies to help increase your chances of completely overcoming your addiction and avoiding relapsing in the future.
You will receive constant care in rehab. Plus, you will have access to an aftercare programme that helps you maintain your sobriety after leaving the rehab setting.
Do I Have an Addiction to Drugs or Alcohol?
For many people, it can be hard to pinpoint if addiction is present. This is especially true when the substance abuse started innocently. Innocently may mean an experimental drug with friends or just a couple of drinks each night to de-stress after work.
Substance abuse can be a vicious cycle; once that cycle starts, it becomes the norm. Addiction is usually seen as a coping mechanism.
This vicious cycle can leave some devastating effects on both your physical and mental health. This is why it's extremely important to recognise your addiction early on, accept it, and seek the help you need through a rehab recovery programme.
Below is a list of several ways in which you can identify if an addiction is present or just beginning:
If your drug or alcohol consumption is increasing more and more
If you find it difficult to go for short periods without consuming substances
If you are living with negative side effects
If you experience withdrawal symptoms when you stop consuming a substance
If your outlook on substance abuse has recently changed
If your behaviours have changed
If you can relate to any of the above statements, this may mean that you have an addiction to a certain substance or that you are on the verge of becoming an addict.
If you believe that you may have an addiction, it's important to open up about it. Talk to your friends and family about your concerns.
The most important thing to remember is that the sooner you seek help for your addiction, the better. This is because addictions are much easier to treat in the earlier stages.
Rehab Treatments and Therapies
There are many treatments and therapies in a rehab centre; the type of treatment you receive will depend on your circumstances. You will constantly be surrounded by supportive staff and medical professionals in rehab.
The staff in a rehab centre will have a lot of experience in dealing with many different types of addiction. No matter what type of addiction you may have or how serious your addiction may be, the staff in rehab will be able to assist you accordingly.
Your treatment plan will be tailored to you. This is so that you can get the best results from your time in rehab. Most of the treatments in rehab aim to create awareness of the negative effects of continuing with your addiction. Plus, you'll learn about addictions' effects on your body. This will really help with opening your eyes so that you can see why recovery is so important.
You will learn how to get back on your feet and how to avoid relapsing. This is through learning the root cause of your addiction and the triggers. Your treatments are always focused on helping you toward your long-term goals of sobriety.
Rehab treatments may be difficult at first. However, the staff members and counsellors that are around can help you every step of the way on your recovery journey.
As we've mentioned, every treatment plan is different. However, below is a list of some of the most common rehab recovery treatments:
Individual therapy sessions
Group counselling sessions
Individual counselling sessions
Medication to help with uncomfortable withdrawal symptoms
Life skills training
Alternative therapies such as yoga and well-being sessions
Talent building and discovery sessions
Creative therapies such as music therapy or art therapy
The treatment plan you receive in rehab is focused completely on a series of steps designed to help push you towards your goals of fully recovering from your addiction.
Before you begin your rehab treatment, an expert will go through all the steps involved in your treatment plan to ensure you know exactly what you will be doing.
By the end of your rehab treatment, you will have all of the tools and skills you need to focus on continuing a better life that is completely substance-free.
Contact us today to start your drug or alcohol rehab.
Frequently Asked Questions
Is addiction a mental illness or disease?
Addiction is a very complex disorder and so the specific characterisation of it is largely dependent upon the conditions from which it has developed within the individual suffering from it. However, this chronic illness can be conquered with the help of trained medical professionals no matter how severe it is.
Due to the fact that addiction is a chronic illness, the threat of relapse will always be there. Although, learning how to keep the threat of relapse at bay will come to be second nature with the help of relapse prevention planning at a professional rehabilitation centre.
How do you deal with withdrawal symptoms?
As mentioned previously, withdrawal is not something that should be attempted at home without medical support. Attending a rehabilitation centre with a detox clinic where you can have your withdrawal symptoms managed through careful medication is the safest way to experience drug and/or alcohol detox.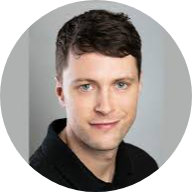 How We Help
Finding the right treatment for your addiction can be difficult this is why we have created a service which takes the stress away which can be a massive relief when dealing with an addiction.
Self Referrals
Suffering with an addiction and being alone can be a horrific scenario for many. Whether you have a drug or alcohol addiction, we're here to help.
Family Referrals
Do you have concerns that a loved one may be affected by substance misuse? Have you spotted any signs and symptoms of a drug and alcohol…
Friend Referrals
Are you worried that a friend's alcohol or drug consumption has become out of control? For many individuals, substance abuse starts unintentionally…