If you do have a substance misuse issue in this region, you are certainly not alone. According to figures released by the Office for National Statistics (ONS), the North East had a significantly higher rate of deaths relating to drug misuse than any other region in England. So now is the best time to consider visiting drug and alcohol rehab North East.
North East
Many people die every year from drug overdoses, alcohol poisoning and related health conditions, as well as drug or alcohol-related accidents, violence and crimes. This is the most serious potential impact of addiction to alcohol or drugs but it is also only the tip of the iceberg.
Even if it doesn't kill them, many people find their lives can be ruined by addiction. It can have serious impacts on your health, wreck relationships, affect your work, education and every other aspect of your life. The alcohol or drugs can become the most important thing to an addict, while everything else falls by the wayside.
Luckily, there is always help available if you choose to seek it out. Drug and alcohol treatment centres can give you the best chance to beat your addiction and start a new life and we can help you to find the right rehab in North East locations.
Why fighting addiction on your own is unlikely to work
Many addicts have a genuine desire to quit alcohol or drugs but it is a very difficult thing to do without expert professional help. You might find yourself stuck in a never-ending cycle of temporarily kicking your habit only to fall right back into it again. This can lead to self-recriminations and negativity and can even exacerbate the problem.
One of the main reasons that addiction is so hard to overcome is that it changes the way that your brain works. Research involving brain scans has shown that long-term substance misuse can actually alter the parts that deal with things like reward, pleasure and impulse control.
Addiction is considered to be a disease or disorder of the brain and the addict experiences a strong compulsion to continue using the substance that they are addicted to.
Addiction also tends to worsen over time. The exact details can vary depending on the substance and individual but you may build up a tolerance so that you need more and more of the substance to get the same effect, and sometimes even just to feel normal.
Physical and psychological withdrawal symptoms when you do not have the drug can also get worse and worse with chronic usage, making it more difficult to quit.
Another reason that many people find it difficult to beat addiction without the aid of drug rehab clinics is that you will usually be surrounded by the people, places and situations associated with your drinking or drug use.
It can be difficult to make a clean break from these people, but being around them can lead to increased usage, or relapse if you are trying to quit.
Attending rehab places for drugs or alcohol takes you away from all that and puts you in a safe, pleasant environment where you can focus on making a long term recovery.
Reaching out for help in the North East
If your drinking or drug use is causing problems in your life and you either can't imagine quitting or find it difficult to do so, you are likely to be in the grip of addiction.
As already mentioned, addiction is considered to be a disease but the good news is – like other diseases – it can be successfully treated. You do need to be determined to quit for it to be successful though and you also need to be willing to reach out for help.
This can be difficult for many people. Some addicts feel a sense of shame about both the addiction itself and often the behaviour that surrounds it. Looking for help to treat addiction is actually a strong and positive step forward but you still might not want to broadcast the fact.
We can offer discrete and completely confidential advice when you are ready to take that step. The professionals who work in addiction treatment are used to dealing with people from a wide range of difficult situations and will be completely non-judgmental. Their only concern will be to help you get well.
As addiction is often accompanied by dishonesty and denial, the addict themselves will often not admit to having a problem even when there is clear evidence. We cannot book a person into a detox clinic or treatment centre without their knowledge or against their will, but we can offer advice to friends, family and other interested parties on the best ways of approaching a loved one who is struggling with addiction.
What to expect from drug and alcohol rehab in the North East
When it comes to drug and alcohol treatment there is no 'one size fits all' solution. Some rehab centres are very luxurious and, while there are cheap rehab options available, even these tend to be modern, comfortable and well-appointed.
The treatment programmes they offer can vary quite widely though and even within the same facility these may be tailored to suit your own individual needs.
A detoxification programme will usually play a major part but other treatment options could include a range of different therapies. Group therapy and cognitive behavioural therapy can be very useful for helping you to explore the root cause of your addiction and the behaviours associated with it, for example.
There can be a lot of information to sift through but we can help you to find the right place to get the help you need. The process starts with a phone call or online message and can then progress to an assessment of your situation and requirements.
Latest News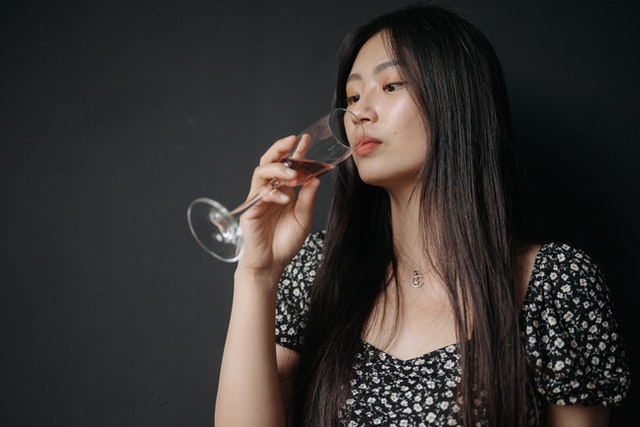 Alcoholism is one of the most harmful and impactful addiction diagnoses here in the UK. It's driven by the consumption and support
What We Offer
Free Telephone Assessment
This is done to assess what sort of help is needed so we can recommend an addiction treatment service that can provide the best help possible.
All calls are strictly confidential and are carried out by a trained healthcare professional.
No obligation recommendations are made after a full assessment of yourself or loved ones situation is fully made.
Recommendations include specialist addiction treatment programmes in CQC regulated facilities based throughout the UK.
If you are unable to afford private treatment then public healthcare and charities would also be recommended to you.
How We Can Support You
We have a large number of helpful services available to help give you the best possible support when it comes to dealing with addiction.
Just some of the services we can offer includes:
Free confidential telephone assessment
Recommending CQC regulated residential addiction treatment providers
Arranging for an intervention, if needed
Insights into how different therapies and evidence based treatments work
How detoxification works and what is the most safest option
What type of rehab and detox programmes would be best suited for yourself or loved one
Recommendations of the best providers in your area
Why Choose Us?
We can help take the stress out of finding an addiction treatment provider by recommending only the best options available that fully suits your criteria.
The help and advice we can provide includes making sure that your journey towards recovery is one that can definitely be achieved.
Taking the step towards recovery can be incredibly tough but we are here to put your concerns at ease by giving you insights into the safety of undertaking residential addiction treatment and how it can put you on the path towards long lasting recovery from addiction.
Our team of advisors have extensive experience and knowledge about the subject of addiction and the treatment provided so if you have any questions then they will be more than happy to help.
Get started today by calling our friendly team today on 0800 012 6088.
How We Help
Finding the right treatment for your addiction can be difficult this is why we have created a service which takes the stress away which can be a massive relief when dealing with an addiction.
Self Referrals
Suffering with an addiction and being alone can be a horrific scenario for many. Whether you have a drug or alcohol addiction, we're here to help. Help Yourself
Family Referrals
Do you have concerns that a loved one may be affected by substance misuse? Have you spotted any signs and symptoms of a drug and alcohol… Help a Relative
Friend Referrals
Are you worried that a friend's alcohol or drug consumption has become out of control? For many individuals, substance abuse starts unintentionally… Help a Friend