Admitting to an addiction is often the hardest step to take, as you'll find every excuse to justify your substance misuse and trivialise its effect on your life.
Glastonbury
In reality, without professional help your addiction will isolate you from anyone that cares about you and your wellbeing and will slowly tear your world apart. Whether you're suffering with a long-standing addiction or you're noticing the first warning signs, we can help you.
At Addiction Advocates we have witnessed many addicts seek help, turn their lives around and maintain long term recovery from our programmes.
With drug and alcohol rehabilitation facilities located a short drive from Glastonbury we can help you to rebuild your life and mend those broken relationships. All you need to do is call our free and dedicated 24 hour helpline today.
Why Choose Residential Rehab?
When looking for rehab places for drug and alcohol addictions, you may feel daunted by the amount of different services out there, or you may want to discard private drug and alcohol rehab options due to the cost.
However, with growing NHS waiting lists and standardised treatment programmes you may find that private residential care offers you the best chances of achieving your long term recovery.
We've put together five reasons why we believe residential addiction treatment is the best option for achieving long term recovery:
Facilities are designed to provide a therapeutic environment that facilitates recovery. You'll have distance from your daily life and negative influences that drive your addiction.
You'll be provided with 24 hour care from the medical professionals, onsite staff and peers you get to know during your stay. These resources are vital for every stage of your recovery, from detox to therapy and this support network will help you every step of the way.
Supervised detox programmes are provided and tailored to suit every patient. You'll be made comfortable during the withdrawal symptoms, with prescription drugs to help you achieve a full detox.
You'll undertake an extensive therapy programme designed to help you understand your addiction and learn real life strategies for coping with cravings and drug and alcohol relapse prevention.
A holistic approach is taken to recovery, meaning we'll help you rebuild a healthy lifestyle.
Treatment In Glastonbury
If you're looking for drug and alcohol rehab in Glastonbury, you'll find a range of different services available. However, most of the options in Glastonbury will be outpatient treatment options.
This means that you'll receive treatment whilst remaining at home. You'll attend a detox clinic or therapy sessions and return home in the evenings and at weekends.
Outpatient treatment can work and for some people is very successful, but from our experience it's often the hardest from of rehab, since you remain surrounded by all of the negative influences that drive your addiction.
Just a short drive from Glastonbury, you can find some of our private residential addiction treatment facilities. Gain some distance from your daily life and give your mind and body a chance to recover fully.
Acting quickly is important to help you recover, which is why we provide a free 24 hour phone service for anyone thinking about rehab.
We can help advise you on the best treatment options and even provide transportation to help get you to a rehab centre as quickly as possible.
What To Expect In Rehab?
Upon arrival, you'll receive a tour of the facilities and grounds so you can make the most of the amenities during your stay. Once you've settled in you'll undergo a full medical assessment to determine your physical and psychological health.
All of our treatment programmes are holistic and tailored to the individual, which means they'll consist of both detox and therapy treatments.
Detox is always the first step as you'll need a clear mind to start your therapy treatment. Detox usually lasts for a couple of days, as our medical team will work with you to slowly reduce your consumption levels until your body is clear from the substance.
Withdrawal symptoms are highly likely at this stage as your body will react to the diminishing levels of drugs or alcohol in your system. The level of withdrawal symptoms you experience are dependant on the severity of your addiction, but prescription drugs can be provided where necessary.
Once your detox is achieved you'll start your therapy treatment. Cognitive Behavioural Therapy (CBT) and motivational sessions are the most common forms of therapy used to treat recovering addicts. CBT helps you to identify the triggers of your addiction and develop coping strategies to maintain long term recovery.
Alongside detox and therapy, you'll also have the chance to take part in various other activities such as fitness classes, group activities and social events, building your support network at the centre.
After 28 days most patients leave rehab and reenter their daily lives. This can seem like a daunting step to take, especially since most relapses occur within the first 12 months of sobriety.
This is why we'll provide you with aftercare packages that you can choose from, to ensure that you have the support and advise you need to rebuild your life and relationships. We'll work with you every step of the way with our drug and alcohol relapse prevention aftercare.
How Can We Help You?
If you're reading this, then you've probably already admitted to having a problem.
Admitting to your addiction is often the hardest part of recovery, but you must act quickly to ensure that you get the help you need. You may think you have your addiction under control, but if left untreated it will only get worse.
By calling our friendly and supportive team today, we can provide you with guidance and advice on treatment options available for you. We can admit you to one of our drug and alcohol rehabilitation centres as quickly as within 48 hours.
Take back control today and rebuild your life, by giving our team a call and start your journey to long term recovery.
Latest News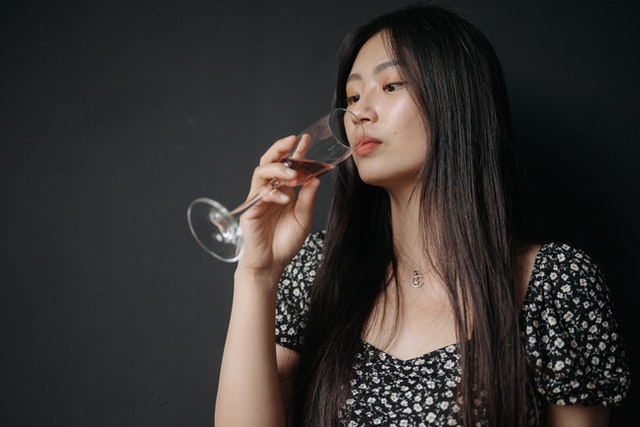 Alcoholism is one of the most harmful and impactful addiction diagnoses here in the UK. It's driven by the consumption and support
What We Offer
Free Telephone Assessment
This is done to assess what sort of help is needed so we can recommend an addiction treatment service that can provide the best help possible.
All calls are strictly confidential and are carried out by a trained healthcare professional.
No obligation recommendations are made after a full assessment of yourself or loved ones situation is fully made.
Recommendations include specialist addiction treatment programmes in CQC regulated facilities based throughout the UK.
If you are unable to afford private treatment then public healthcare and charities would also be recommended to you.
How We Can Support You
We have a large number of helpful services available to help give you the best possible support when it comes to dealing with addiction.
Just some of the services we can offer includes:
Free confidential telephone assessment
Recommending CQC regulated residential addiction treatment providers
Arranging for an intervention, if needed
Insights into how different therapies and evidence based treatments work
How detoxification works and what is the most safest option
What type of rehab and detox programmes would be best suited for yourself or loved one
Recommendations of the best providers in your area
Why Choose Us?
We can help take the stress out of finding an addiction treatment provider by recommending only the best options available that fully suits your criteria.
The help and advice we can provide includes making sure that your journey towards recovery is one that can definitely be achieved.
Taking the step towards recovery can be incredibly tough but we are here to put your concerns at ease by giving you insights into the safety of undertaking residential addiction treatment and how it can put you on the path towards long lasting recovery from addiction.
Our team of advisors have extensive experience and knowledge about the subject of addiction and the treatment provided so if you have any questions then they will be more than happy to help.
Get started today by calling our friendly team today on 0800 012 6088.
How We Help
Finding the right treatment for your addiction can be difficult this is why we have created a service which takes the stress away which can be a massive relief when dealing with an addiction.
Self Referrals
Suffering with an addiction and being alone can be a horrific scenario for many. Whether you have a drug or alcohol addiction, we're here to help. Help Yourself
Family Referrals
Do you have concerns that a loved one may be affected by substance misuse? Have you spotted any signs and symptoms of a drug and alcohol… Help a Relative
Friend Referrals
Are you worried that a friend's alcohol or drug consumption has become out of control? For many individuals, substance abuse starts unintentionally… Help a Friend