By offering a safe and secure environment, we're able to deliver highly effective drug and alcohol rehab treatments to those who need it most.
Sittingbourne
If you feel as though you're struggling to come to terms with your addiction or many aspects of your life are being heavily impacted by the effects of drugs or alcohol, then we urge you to seek professional support as soon as possible.
There's no addiction too mild to not warrant help.
We appreciate how overwhelming it can be when you begin searching for rehabilitation options, there are many treatment services to choose from.
Some people are immediately drawn to the idea of receiving treatment from free local services like the NHS. This may sound appealing as it's free and you remain at home for your treatment, however, this is actually the least effective treatment option available.
Unfortunately, due to a lack of funding and resources for the NHS, they're unable to provide quick admissions onto treatment programmes.
After being added to a long waiting list, you will eventually receive a generic treatment programme which hasn't been tailored to suit your needs at all.
So, whilst free treatment at home might sound like the best option, it's certainly not going to be the most effective way to overcome your addiction.
Remaining at home can actually be quite detrimental to your overall recovery as you can never be fully focused on your rehabilitation when you're surrounded by the daily stresses of life, as well as potential negative influences which can make it so much harder to stay sober.
Residential rehab comes highly recommended as it's long been proven to produce the greatest rates of recovery.
You're able to solely focus on recovering from addiction with no distractions from the outside world.
You'll have the added advantage of 24/7 support from an expert team of recovery workers who will be there to help you every step of the way.
How do you start residential addiction treatment?
Our private drug and alcohol rehab in Sittingbourne has spent years streamlining our admissions process to make sure it's as clear, efficient, and discrete as possible for our clients.
We work hard to minimise the time spent between your initial contact with us and walking through our welcoming doors to begin your recovery journey.
This is critical to your rehabilitation as any added time spent waiting for your treatment to begin, is added time for you to change your mind or possibly suffer from a relapse.
Our standard timeline of beginning your treatment is 48 hours after your enquiry.
Our friendly admissions team will talk you through the entire process, answering any questions you may have about our drug and alcohol rehab treatments.
We will arrange a pre-screening assessment to review your mental and physical health, this process also helps us to determine which therapies would be most beneficial to your specific condition.
Once you're happy to proceed, we will take you through an induction at our rehab in Sittingbourne to ensure you're settled in before beginning your treatment programme.
How can you help a loved one who is suffering from addiction?
It can be difficult to recognise when a loved one is suffering from addiction, whether it's drugs, alcohol, or gambling.
Particularly with alcohol as it's such a widely accepted social activity in the UK, we must be vigilant if we have concerns about a friend or family member and ensure any social drinking doesn't turn into a dependency resulting in an addiction.
Someone who is living with an addiction has likely become quite good at hiding the effects from everyone around them.
If this is the case, then you can look out for some common symptoms such as anxiety, depression, sweats, dizziness, skin sores, difficult sleeping, shakes, redness of the face, feeling sick and fluctuating temperatures.
They're likely to downplay their symptoms or be in complete denial themselves that anything's wrong. This is why it's so important for you to speak up if you have any suspicions.
You can utilise our friend and family referral service or we can arrange an intervention if necessary.
These services have proven to be very effective in the past, we highly recommend them if your loved one is struggling to come to terms with their addiction. You can make a huge difference to their quality of life and ultimately their future.
There's no time to waste
If you're worried about yourself or a loved one, then please take the courageous step in asking for support from our drug and alcohol rehab Sittingbourne.
Our treatment programmes usually last around 28-days and are likely to include a drug or alcohol detoxification, in addition to a well-balanced programme of psychological and well-being therapies.
These could be cognitive behavioural therapy, stress management, relapse prevention, counselling, mindfulness, yoga, art therapy, music therapy, fitness therapy, and nutritional supplement therapy.
We're very proud of the relaxed and comfortable experience we offer all of our clients at our rehabilitation centre. We take great care to help everyone feel motivated, supported, and secure as they embark on this life-changing journey.
The longer you leave your addiction untreated, the worse it will get. There truly is no time to waste when it comes to seeking help.
Contact us now before you cause yourself any irreversible damage. You must invest in yourself and make a significant change to your behaviours and general lifestyle in order to live a life free from alcohol or drugs.
If you'd like any more information on our drug and alcohol rehab in Sittingbourne, need guidance or support, we're happy to listen and offer advice.
Just contact us today on 0800 012 6088, text HELP to 83222, or email us at [email protected], and take the first step towards sobriety.
Latest News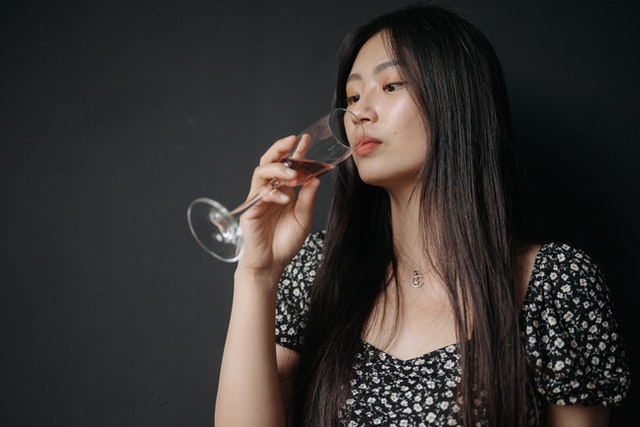 Alcoholism is one of the most harmful and impactful addiction diagnoses here in the UK. It's driven by the consumption and support
What We Offer
Free Telephone Assessment
This is done to assess what sort of help is needed so we can recommend an addiction treatment service that can provide the best help possible.
All calls are strictly confidential and are carried out by a trained healthcare professional.
No obligation recommendations are made after a full assessment of yourself or loved ones situation is fully made.
Recommendations include specialist addiction treatment programmes in CQC regulated facilities based throughout the UK.
If you are unable to afford private treatment then public healthcare and charities would also be recommended to you.
How We Can Support You
We have a large number of helpful services available to help give you the best possible support when it comes to dealing with addiction.
Just some of the services we can offer includes:
Free confidential telephone assessment
Recommending CQC regulated residential addiction treatment providers
Arranging for an intervention, if needed
Insights into how different therapies and evidence based treatments work
How detoxification works and what is the most safest option
What type of rehab and detox programmes would be best suited for yourself or loved one
Recommendations of the best providers in your area
Why Choose Us?
We can help take the stress out of finding an addiction treatment provider by recommending only the best options available that fully suits your criteria.
The help and advice we can provide includes making sure that your journey towards recovery is one that can definitely be achieved.
Taking the step towards recovery can be incredibly tough but we are here to put your concerns at ease by giving you insights into the safety of undertaking residential addiction treatment and how it can put you on the path towards long lasting recovery from addiction.
Our team of advisors have extensive experience and knowledge about the subject of addiction and the treatment provided so if you have any questions then they will be more than happy to help.
Get started today by calling our friendly team today on 0800 012 6088.
How We Help
Finding the right treatment for your addiction can be difficult this is why we have created a service which takes the stress away which can be a massive relief when dealing with an addiction.
Self Referrals
Suffering with an addiction and being alone can be a horrific scenario for many. Whether you have a drug or alcohol addiction, we're here to help. Help Yourself
Family Referrals
Do you have concerns that a loved one may be affected by substance misuse? Have you spotted any signs and symptoms of a drug and alcohol… Help a Relative
Friend Referrals
Are you worried that a friend's alcohol or drug consumption has become out of control? For many individuals, substance abuse starts unintentionally… Help a Friend