Unfortunately, now more than ever, more people are being diagnosed with an addiction. However, in tandem with this increase, we're still seeing such a stigma attached to behavioural, habitual and mental health conditions.
Wellingborough
Addiction is seen as a taboo subject. If you're currently suffering, you've probably experienced the backlash of such taboo, where awareness of addiction as a medical condition is lacking, where opinions are high, and where support is low.
If you've experienced the brunt of this behaviour, here at Addiction Advocates, we're really sorry that you've had to battle through both crises. Yet, by visiting our website, you'll now be supported, understood and guided through drug and alcohol rehabilitation.
Many individuals do overlook the support of professional treatment services, down to the risks of judgment and the stigmatisation of such behaviours. We're however glad that you're here today, hoping for more information about visiting a drug and alcohol rehab in Wellingborough.
While it may feel daunting to familiarise yourself with the process and begin your admission into rehab, please remember that our services are confidential, that our affiliated rehab clinics are private, and that you'll be taking a significant step to unravel the taboo of addiction.
Addiction as a taboo subject
Openly speaking about excessive drug and alcohol abuse commonly stands as an elephant in the room. By that, we mean that the majority of people may have an opinion of such actions, yet do not feel comfortable either sharing opinions or supporting those in need.
This is an extremely sad reality, as we, along with people just like you, understand how invaluable being understood, being respected and being supported are while suffering from a drug and alcohol addiction.
Many people believe that they understand addiction, the development of such behaviours, and how they should be controlled.
However, the majority of those individuals will not understand, will have pre-conceived ideas, and will struggle to gauge the realism of substance abuse.
Through a lack of understanding and reliability, addiction is a taboo subject, which makes sourcing support even harder for users. If you're experiencing this barrier, please remember that professional support is available, where your needs, your emotions and your private matter.
Visiting a drug and alcohol rehab in Wellingborough can be a private process for you, maintaining full discretion. Feel reassured by investing in a leading, CQC rehab clinic, accessible through Addiction Advocates.
Overcoming addiction via a drug and alcohol rehab in Wellingborough
Overcoming an addiction can be tough, down to the initial process of reaching out, down to the rehab process itself, and down to the long-term efforts attached to sobriety. However, all of those efforts are worth it, when compared to the challenges and heartache of long-term drug and alcohol abuse.
With this in mind, if you are considering professional support, we encourage you to do so with urgency. Via a drug and alcohol rehab in Wellingborough, you'll have the capability to recover privately, peacefully and safely, while completing a wide range of addiction treatment services and recovery programmes.
If you are someone who's worrying about privacy, all linked to concerns of judgment, we at Addiction Advocates can help you look elsewhere if you hope to leave Wellingborough for a short period of time. There are many benefits to both localised recovery and residential rehab, which we're more than happy to run through and benchmark against your needs.
Our main aim is to ensure that rehab is right for you, that you can recover and that you can benefit from support, whether via a drug and alcohol rehab in Wellingborough or from across the country.
Insight, support and action here at Addiction Advocates
Sharing personal information to strangers, revisiting old emotional wounds, and committing oneself to the admission process of rehab can be tough. However, through our services, we make this process easier, by safeguarding your privacy, by helping you feel comfortable, by offering emotional guidance and by helping you prepare for rehab.
Firstly, we offer accurate insights into your drug and alcohol addiction, standing as a free telephone assessment, in place to make you aware of your triggers and needs. It's very important to know your relationship with addictive substances, and how to move forward in the most proactive way.
Secondly, we will offer support by familiarising you with and preparing you for rehab. We will run through all of your options, whether via a private rehab or healthcare charities, based on your budget, along with specialist recommendations. Emotional support will also be offered to ensure that you do feel safe and guided.
Lastly, action will be taken by helping you commit to rehab, arrange your admission and set yourself up for a positive rehab experience. By combining the above services, we can assist with the search and selection process of a drug and alcohol rehab in Wellingborough which completely meets your needs.
Through this time, going it alone and considering a wealth of drug and alcohol rehabilitation options can be tough. Provide yourself with ease by contacting our team.
Accept the support you deserve
You deserve to be supported through this difficult time. Sometimes it can be easy to forget that, especially if you do blame yourself or feel disappointed in your coping strategy of drug and alcohol abuse.
We are here to remind you that no matter what other people think, no matter the taboo of addiction, and no matter the experiences of others, we are here for you, in tandem with drug and alcohol rehab specialists. This will be the case whether you select to remain local in Wellingborough, or whether you're looking for physical and psychological respite.
The initial step of self-acknowledgement can be challenging, as you may battle with some emotional wounds. Yet, once you do commit, a weight will be lifted, helping you encounter the value of professional support.
Contact our team today to move closer towards this feeling, ready and prepared to embark on drug and alcohol rehab. Feel reassured, feel confident, feel protected and feel valued by working with our rehab referral specialists.
Latest News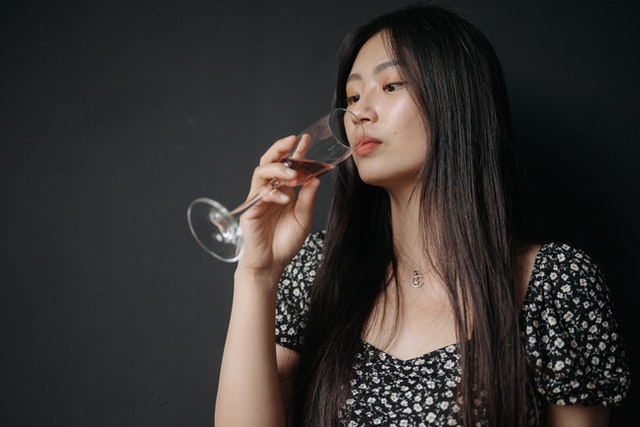 Alcoholism is one of the most harmful and impactful addiction diagnoses here in the UK. It's driven by the consumption and support
What We Offer
Free Telephone Assessment
This is done to assess what sort of help is needed so we can recommend an addiction treatment service that can provide the best help possible.
All calls are strictly confidential and are carried out by a trained healthcare professional.
No obligation recommendations are made after a full assessment of yourself or loved ones situation is fully made.
Recommendations include specialist addiction treatment programmes in CQC regulated facilities based throughout the UK.
If you are unable to afford private treatment then public healthcare and charities would also be recommended to you.
How We Can Support You
We have a large number of helpful services available to help give you the best possible support when it comes to dealing with addiction.
Just some of the services we can offer includes:
Free confidential telephone assessment
Recommending CQC regulated residential addiction treatment providers
Arranging for an intervention, if needed
Insights into how different therapies and evidence based treatments work
How detoxification works and what is the most safest option
What type of rehab and detox programmes would be best suited for yourself or loved one
Recommendations of the best providers in your area
Why Choose Us?
We can help take the stress out of finding an addiction treatment provider by recommending only the best options available that fully suits your criteria.
The help and advice we can provide includes making sure that your journey towards recovery is one that can definitely be achieved.
Taking the step towards recovery can be incredibly tough but we are here to put your concerns at ease by giving you insights into the safety of undertaking residential addiction treatment and how it can put you on the path towards long lasting recovery from addiction.
Our team of advisors have extensive experience and knowledge about the subject of addiction and the treatment provided so if you have any questions then they will be more than happy to help.
Get started today by calling our friendly team today on 0800 012 6088.
How We Help
Finding the right treatment for your addiction can be difficult this is why we have created a service which takes the stress away which can be a massive relief when dealing with an addiction.
Self Referrals
Suffering with an addiction and being alone can be a horrific scenario for many. Whether you have a drug or alcohol addiction, we're here to help. Help Yourself
Family Referrals
Do you have concerns that a loved one may be affected by substance misuse? Have you spotted any signs and symptoms of a drug and alcohol… Help a Relative
Friend Referrals
Are you worried that a friend's alcohol or drug consumption has become out of control? For many individuals, substance abuse starts unintentionally… Help a Friend