Alcohol Detox
Updated on 19/01/2023
Medically reviewed by
Dr Alexander Lapa (Psychiatrist)
The starting point of rehab is a medically supervised alcohol detox programme. After undergoing an initial health check you will start an alcohol detox in a controlled and safe environment. The detoxification treatment flushes out the alcohol from your body and starts the process of addiction recovery. This will follow a detailed structure to manage any withdrawal symptoms experienced and ensure the process is low-risk.
Alcohol addiction is a very complex behavioural illness. Although physical dependence and symptoms are obvious, there are also many underlying issues and influences related to alcohol abuse and alcoholism, such as mental health issues. It's important to note that addiction treatment must go beyond a standalone alcohol detox for complete recovery.
Experience a positive and successful alcohol detox by considering our referral services here at Addiction Advocates. We can find the most suitable rehab facility and treatment programme for you, which will usually kickstart with a tried tested and proven detox programme. Reach out today for more information regarding alcohol withdrawal.

Get Treatment Advice Now
Speak to an expert
To get in touch with an expert, call or message us using the contact details provided below. Alternatively, you can complete our online enquiry form, and we will get straight back to you.
What Symptoms Are Experienced When You Have An Alcohol Addiction?
When you have an alcohol addiction, the symptoms of alcoholism can be different for every individual. It is not uncommon to experience physical and psychological symptoms such as nausea, increased heart rate, anxiety, perspiration, insomnia, depression, paranoia and persistent headaches.
While a number of the symptoms experienced with alcohol addiction can be alleviated within a matter of hours, nearly 1 million hospital admissions are made each year as a result of symptoms and health problems associated with alcohol misuse.
Although treatment can reduce the health problems associated with alcohol misuse, treatment cannot entirely alleviate chronic conditions, such as organ failure. It is, therefore, crucial you seek treatment via a detoxification and alcohol rehabilitation programme as soon as possible.
What Are The Stages Of Alcohol Detox?
Alcohol detox is the process of removing alcohol from the body. This will be completed over a period of days with assisted medical support to help to maintain patient safety. It is also important to remember that within a detox programme, recovery milestones are important to remain on track.
These milestones can be achieved with medical assistance, and each person will experience different challenges during this process. Some people will only experience mild symptoms and may be able to recover without much intervention. Others will experience intense and hard to manage withdrawal symptoms and will need medical supervision and additional treatments to remain on track with the recovery process.
The first stage of alcohol detox is when withdrawal symptoms begin to present themselves. The cravings and desires to consume further amounts of alcohol will arise in the first 6-8 hours post alcohol consumption. To achieve recovery, individuals must ignore these cravings to progress to the next step in the recovery programme.
The second stage, commonly experienced 48 hours post-consumption, is where extreme withdrawal symptoms will be experienced. As the central nervous system is usually fuelled by alcohol and consumption is suddenly stopped during the detox process, painful and hard to manage withdrawal symptoms will be experienced. This is due to the body's dependence on extreme alcohol levels, so individuals undergoing detox may need medical assistance to manage symptoms.
When an individual drinks excessively, severe symptoms will likely present themselves. Alcohol withdrawal symptoms can include high blood pressure, nausea, anxiety, paranoia, hallucinations, delirium tremens and many more challenging side effects.
Known as alcohol withdrawal syndrome, restlessness, delirium tremens, disorientation and autonomic instability can be experienced and are difficult to control alone.
To help clients reach the third stage of alcohol detox, where withdrawal symptoms will begin to subsidise, prescription medications and alternative treatment options will commence at rehab.
This is very important to motivate individuals through the initial and difficult stages of detox. The degree of detox treatment isn't available from home, and medically supervised alcohol detox programmes carry greater results and safety while motivating an efficient detox process.
Why Is Alcohol Withdrawal Important?
For people with an alcohol addiction, it is very likely that a large amount of alcohol will be constantly present in the body, especially for heavy drinkers. As tolerance to alcohol builds up, unhealthy levels circulate throughout the system and can cause damage to the body over time. It is important that a complete alcohol withdrawal is completed to remove all traces of alcohol from the system.
Without slowly withdrawing from alcohol, cravings and a reliance on alcohol will continue to develop and influence future relapses. The negative effects of alcohol on the body and mind, commonly resulting in life-threatening conditions and mental health issues.
With this in mind, it is imperative that a comprehensive, safe and realistic detox programme is completed, helping to kickstart the initial stages of recovery, along with boosting further susceptibility to treatment.
Why Complete An Alcohol Detox In A Safe Environment?
Medical supervision is required when completing an alcohol detox to ensure that your body is coping with the process and you are able to manage symptoms. By doing your detox in a safe rehab environment, which is controlled and prepared, you'll have the support and reassurance that you're in safe hands while detoxing.
If you have abused alcohol for a long-term period of time, your body and mind will likely rely heavily upon alcohol. As you start detox and your alcohol consumption becomes reduced, withdrawal symptoms are experienced which may start moderately but are likely to reach chronic effects as it withdraws from your system.
To ensure that your health and safety is prioritised whilst withdrawing from alcohol, investing in a structured alcohol detox programme is highly recommended. This is available through our referral rehab service, which offers you a safe and progressive rehab environment to complete detox successfully.
If you attempt to detox from home, please remember that the withdrawal process can be dangerous and difficult to control. Success rates are also much higher at a rehab centre, down to the support and round the clock medical supervision that is available in rehab facilities. For your best chance at sobriety, consider a medically supervised detox programme.
Additional Treatment Services
Although an alcohol detox will initially help you stop drinking, addiction is a multifaceted illness which requires differing levels of treatment dependent on the individual. As well as withdrawal, the psychological element of addiction must be treated too, commonly through methods such as group therapy, cognitive behavioural therapy, and motivational sessions.
By completing detox and therapy, you will have the best chance at sustaining sobriety. Without this treatment, alcohol cravings may become overbearing and lead to relapse.
To avoid this vicious cycle of alcohol consumption and addiction, completing an initial alcohol detox programme will be advised, followed by alternative suitable treatment services. Here at Addiction Advocates, we can recommend and help you source the most suitable treatment programme for you.
For more information on how beneficial an alcohol detox can be, reach out to our team today.
Frequently Asked Questions
What are the alcohol detox symptoms that you might suffer from?
Those who drink heavily and suddenly stop drinking can often suffer from some physical and psychological implications. Phsyical symptoms of alcohol withdrawal include, but are not limited to: • Shaking • Feeling sick • Intense perspiration • Hallucinations • Seizures Some may also suffer from some psychological symptoms which include: • Feeling depressed • Feeling anxious • Feeling irritable • Feeling restless • Having trouble sleeping
What is an alcohol addiction?
An alcohol addiction also referred to as "alcoholism" is a disease in which an individual is dependent on the consumption of alcohol to function day to day. The individual often can't think of anything but drinking and how to get their next drink which is often at the detriment to their personal and professional life.
What treatment options are there available for someone struggling with addiction?
Luckily for those suffering with an alcohol addiction there are a multitude of treatment options available in order to help treat it. The medications that are available include Nalmefene, Naltrexone, Disulfiram and Acamprosate. There are also counselling based treatments which include individual therapy and group therapy. Group therapy includes meetings like Alcoholics Anonymous which allows sufferers to discuss and support eachother through their addiction. Individual therapy allows the counsellor to attempt to get to the route cause of the persons addiction and work through this with the sufferer. There is also the option of residential rehabilitation which facilitates both the medicinal and psychotherapeutic treatment options with a detox administered by medical professionals.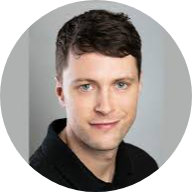 What do our previous clients think?
Really enjoyed my time at Asana lodge. Staff are great and most have previous experience of the afflictions that affect all the clients, so they can relate to the situation you are in. I feel ready now to tackle the outside world with all the skills I have learnt.
Thank you to all the staff at asana lodge from management to the cleaners, everyone made me feel so welcome and really went above and beyond to help me in my recovery. highly recommend anyone seeking help with addiction depression and anxiety to go to asana lodge and heal your mind body and soul.
Everyone at Cassiobury court have been very supportive with my recovery and I have learnt a lot over the past 14 days. I am taking away some good tools to help me with my addiction. I look forward to seeing the piers at the aftercare service.
I came to you desperate, feeling so depressed and anxious. I left feeling hopeful and grateful and excited about life. I can't believe the change in just 28 days.
Latest News
Many people perceive drug or alcohol rehab to be a lonely place. It's understandable that you'd want to bring a
How We Help
Finding the right treatment for your addiction can be difficult this is why we have created a service which takes the stress away which can be a massive relief when dealing with an addiction.
Self Referrals
Suffering with an addiction and being alone can be a horrific scenario for many. Whether you have a drug or alcohol addiction, we're here to help.
Family Referrals
Do you have concerns that a loved one may be affected by substance misuse? Have you spotted any signs and symptoms of a drug and alcohol…
Friend Referrals
Are you worried that a friend's alcohol or drug consumption has become out of control? For many individuals, substance abuse starts unintentionally…