Reaching the point of seeking drug and alcohol addiction help is commonly experienced by the majority of substance abusers. However, their next steps can have a direct impact on their future; whether that's sober living or ongoing drug and alcohol abuse. With this in mind, to ensure that rehabilitation can be a possibility, we recommend that you think carefully about your future quality of life, your existence without drugs and alcohol, your reality beyond addiction.
Bristol
If you're drawn to the prospect of rehabilitation, if you select sober living as your future path, opting for professional support and addiction treatment will be advised. Through our referral services here at Addiction Advocates, we can help you find a drug and alcohol rehab in Bristol to recover from.
Use this time wisely, ensuring that you understand the impacts of ongoing drug and alcohol abuse. Without acting, your future will likely be consumed by addiction and the negative associations you already struggle with.
Finding a drug and alcohol rehab in Bristol
As mentioned above, at Addiction Advocates, we are rehab referral specialists. With this in mind, we can ease your selection process for you, by recommending the most fitting rehab programme out there.
There are now a large number of detox clinics, treatment centres and rehab programmes available, across the UK. Having an extensive number of routes to consider can be overwhelming, sometimes resulting in ineffective decisions.
To recover effectively, to overcome your addiction, you must select the most suitable drug and alcohol rehab in Bristol. This is a daunting decision which we can help you with. Through assessments, we can understand exactly what you personally need from a rehab programme. It is imperative to remember that behavioural addictions will result in varying side effects and experiences. Finding an approach which will treat your experience with addiction will advance your recovery chances and comfort through rehab.
Once we have a full understanding of your needs, we will recommend a handful of drug and alcohol treatment centres within your local area. Positives and negatives of each will be vocalised, while also recommending the most fitting addiction treatment options.
Once you've selected a drug and alcohol rehab in Bristol, measuring as suitable when considering recovery rates, an efficient referral can take place.
The benefits of selecting a private rehab centre
For those thinking about drug and alcohol rehabilitation, a number of different recovery options will usually be considered. In order to select the most suitable route for you personally, it is important that accurate information on each option is available, along with recovery success rates.
With this in mind, here are the benefits you can expect to experience by selecting a private rehab centre, over free or cheap rehab treatment services.
Personalisation of rehab programmes is very important when looking to recover. Over time, personal experiences of addiction will be encountered. For some individuals, chronic psychological triggers may be associated. For other individuals, physical side effects may cause the greatest suffering. For others, physical and psychological struggles are experienced.
In order to treat an addiction realistically, approaching treatment on a personal scale will increase recovery responsiveness and probabilities. Through a drug and alcohol rehab in Bristol, available through our affiliated treatment centres, this level of care will be available.
Leading addiction treatment options
Without effective and safe treatment options, recovery is very unlikely. It is also imperative that a mix of physical and psychological methods are completed, ensuring that holistic healing can be experienced. This is one of the key benefits of private rehab, ensuring that you have access to evidence-based, industry leading addiction treatment options, including detox programmes and talking therapies.
Mental health symptoms are very common when suffering from a drug and alcohol addiction. In order for treatment to be successful, mental health support is also required. Without this stream of support, there is risk that future mental health disorders may trigger further substance abuse. Through private rehab, mental health support is customary.
Physical and psychological withdrawal from drugs and alcohol can be challenging. In order to uphold your health, safety and ability to recover, medical supervision is invaluable. Through cheaper treatment options or lone attempts, this level of care will be unavailable, causing many high-risk situations.
Strong relapse prevention plans
The main aim of drug and alcohol rehabilitation is to withdraw and uphold that withdrawal. In order to achieve this post-rehab, strong relapse prevention plans must be in place, personalised to each client. Via a drug and alcohol rehab in Bristol, you will have access to this ongoing form of support.
Sustainable long-term recovery efforts
By investing into a private rehab centre, you'll benefit from sustainable long-term recovery probabilities. Through a private rehab offering, your recovery rates will increase by providing you with all the tools you need to excel at sober living.
To ensure that your efforts through rehab can be maintained, aftercare services are also available through a drug and alcohol rehab in Bristol. Here a comprehensive rehab programme, from start to finish will be accessible, easing your post-rehab transition and future recovery aims.
Will rehab be recommended to you?
If you're struggling with any form of negativity from drug and alcohol consumption, rehab will be recommended. Via our affiliated rehab centres, a stream of addiction treatment will be available, marking your ability to reach the foundations of recovery.
Through ongoing personal efforts, you'll also have the chance to maintain long-term recovery, transforming your life without drugs and alcohol. To experience this level of care, compassion and treatment, opt for a private drug and alcohol rehab in Bristol. Make a suitable selection by utilising our services here at Addiction Advocates. We can help you overcome the negatives you may be experiencing, linked to addiction.
Frequently Asked Questions
Am I allowed visitors in rehab?
Yes, visitors help make the rehabilitation process that little bit smoother and the majority of clinics will encourage support from loved ones. It's important for those in rehab to know that they have loved ones vying for their success, as it often encourages them even more to try their best during the rehab programme.
How long does rehab in Bristol last?
This will all depend on the clients individual needs. It is important to remember that there is no one size fits all to recovering from a substance addiction. Some people recover very fast and others take a little bit longer. The length of stay normally depends on the severity of the addiction, but sometimes the clients individual resilience, age and other factors can impact it too. Normally residential rehab programmes last for 28 days.
How much does Rehab in Bristol cost?
This comes down to who you go to. There are some very upmarket luxury clinics which can charge £10,000 per week, but there are some that start from as little as £4,000 for a 28 day stay. The length of your stay will largely depend on how long you spend at the clinic as well as whether you have some additional extras adding on to your programme. Typically you can expect a 28 day programme to cost between £4,000 and £14,000.
Can I get funding for Rehab through the NHS?
Yes you can, but it is not always a simplistic process. You will need to be referred to your local Drug and Alcohol Team by a public facing body such as a doctor or a social worker. Once you've been referred to the DAAT, they will complete an assessment for you and provide you with the next steps you need to take to aide you're recovery from addiction. Residential rehab is often viewed as a last resort as the NHS has a tight budget and residential rehab can cost significantly more than outpatient rehab. With that being said, it is not uncommon for the NHS to pay for residential rehab in Bristol. If the DAAT feel that you are committed to the process of recovery and feel you would benefit from residential rehab they will very often provide the funding for it. Although there are large waiting times for NHS funded rehab services, and more often than not, time is a finite resource when you are at the stage of seeking rehabilitation clinics.
Latest News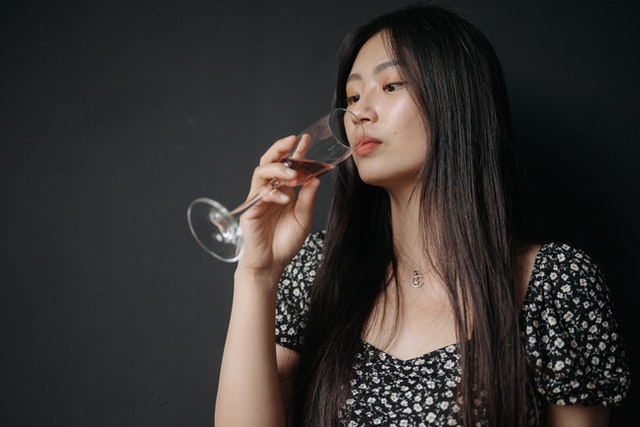 Alcoholism is one of the most harmful and impactful addiction diagnoses here in the UK. It's driven by the consumption and support
What We Offer
Free Telephone Assessment
This is done to assess what sort of help is needed so we can recommend an addiction treatment service that can provide the best help possible.
All calls are strictly confidential and are carried out by a trained healthcare professional.
No obligation recommendations are made after a full assessment of yourself or loved ones situation is fully made.
Recommendations include specialist addiction treatment programmes in CQC regulated facilities based throughout the UK.
If you are unable to afford private treatment then public healthcare and charities would also be recommended to you.
How We Can Support You
We have a large number of helpful services available to help give you the best possible support when it comes to dealing with addiction.
Just some of the services we can offer includes:
Free confidential telephone assessment
Recommending CQC regulated residential addiction treatment providers
Arranging for an intervention, if needed
Insights into how different therapies and evidence based treatments work
How detoxification works and what is the most safest option
What type of rehab and detox programmes would be best suited for yourself or loved one
Recommendations of the best providers in your area
Why Choose Us?
We can help take the stress out of finding an addiction treatment provider by recommending only the best options available that fully suits your criteria.
The help and advice we can provide includes making sure that your journey towards recovery is one that can definitely be achieved.
Taking the step towards recovery can be incredibly tough but we are here to put your concerns at ease by giving you insights into the safety of undertaking residential addiction treatment and how it can put you on the path towards long lasting recovery from addiction.
Our team of advisors have extensive experience and knowledge about the subject of addiction and the treatment provided so if you have any questions then they will be more than happy to help.
Get started today by calling our friendly team today on 0800 012 6088.
How We Help
Finding the right treatment for your addiction can be difficult this is why we have created a service which takes the stress away which can be a massive relief when dealing with an addiction.
Self Referrals
Suffering with an addiction and being alone can be a horrific scenario for many. Whether you have a drug or alcohol addiction, we're here to help. Help Yourself
Family Referrals
Do you have concerns that a loved one may be affected by substance misuse? Have you spotted any signs and symptoms of a drug and alcohol… Help a Relative
Friend Referrals
Are you worried that a friend's alcohol or drug consumption has become out of control? For many individuals, substance abuse starts unintentionally… Help a Friend