How prepared do you feel to invest in drug and alcohol rehab? From having the time and resources to fuel your rehab programme, to securing a positive and progressive mindset, there are some necessary steps which must be fulfilled in order to benefit from rehab.
Chippenham
This is down to the fact that rehab is an unfamiliar process. It influences both positive and negative encounters, which will be worthwhile if you understand their intent.
Many will see the negatives as a sign to flee, while those in the know will see an opportunity to grow, along with positive signs of drug and alcohol withdrawal.
At Addiction Advocates, as we hope to reduce the number of fleeing encounters, we believe it's vital to share the importance of pre-rehab planning, expectations of admission and the benefits of completing a 360-rehab programme.
Alongside sharing our knowledge, we also offer a handheld admission process, helping you find a drug and alcohol rehab in Chippenham, ranked as suitable for your needs.
The best thing that you can do right now is to prepare yourself on physical and psychological levels, for rehab, while reaching out to our team, with the intent to start your admission.
Without planning, without professional guidance, and without the commitment to recover, drug and alcohol rehabilitation will be very challenging, maybe even causing you to flee.
Commit to your future, with the potential to make it a drug and alcohol-free existence back in Chippenham.
The importance of preparing for rehab
Imagine, you start your rehab programme, feeling positive. Yet, as withdrawal symptoms present themselves and recovery gets harder, you start to feel like rehab isn't worth it.
You have doubts and ideally want to flee the situation, leaning towards further drug and alcohol abuse.
This is a common scenario, which is linked to a lack of awareness around rehab. If those in the above situation had awareness, they would understand that rehab is a challenge, that withdrawal symptoms will present themselves and that giving up will enter their mind.
Yet, those withdrawal symptoms are a sign that rehab is working, motivating individuals to push through.
Now you know this, would you continue to push through the withdrawal symptoms, with the support of professionals and additional addiction treatment services? Is so, this is exactly why preparing for rehab is important.
By preparing, this goes way beyond securing the funds and time for rehab. Being prepared means that you have full knowledge of what's ahead, that you're ready mentally to take on the battles, and that you're clued up on the commitment of long-term recovery.
By reaching this point, there's a strong likelihood that you'll push through the challenges and thrive off the good while visiting a drug and alcohol rehab in Chippenham.
The process of entering a drug and alcohol rehab in Chippenham
If you're ready for drug and alcohol rehab, this is the time to contact our team at Addiction Advocates. The process will begin by completing a telephone assessment, in place to gauge your requirements via rehab.
This is a very important step, as some clients require varying forms of drug and alcohol rehab, in comparison to others. Our assessment will also ensure that visiting a drug and alcohol rehab in Chippenham itself is right for you.
Post-assessment, our team will work to find a fitting rehab clinic, using your requirements as a guide.
This will ensure that you can experience the most effective, yet safe form of drug and alcohol rehab, within your local area. Rehab recommendations will be made, which will only go ahead if you're content with your next steps.
If you're happy to push ahead, we can arrange your referral, which will soon present an admission date, marking your transition into rehab.
At this point, your drug and alcohol rehabilitation journey will firmly begin, where your readiness can thrive and truly advance your recovery.
Our services at Addiction Advocates
As we've shared above, we can not only help you prepare for rehab, but we can also facilitate your admission for you. There are therefore significant benefits linked to our services here at Addiction Advocates, in place to elevate your drug and alcohol rehab experience.
Completing our assessment process will provide reassurance that we understand your needs, and that they will drive the selection of rehab.
Through experience, this is known to boost personal confidence, and trust in rehab itself, helping clients maintain a positive outlook of drug and alcohol rehab.
Through our services, you'll only be recommended to visit a reputable rehab clinic. We care about who we are affiliated with, ensuring that our clients can experience high-quality, fitting care while recovering from addiction.
Again, you can experience peace of mind that you'll be recovering in the most suitable place for drug and alcohol addiction rehabilitation.
Ultimately, our admission process is efficient, is personal and is private. You can soon secure your admission into a reputable drug and alcohol rehab in Chippenham with our support.
The foundations of your recovery journey can impact your future. Future-proof a positive experience by starting off with the guidance of rehab referral specialists.
The benefits of a 360-rehab programme
A key benefit of selecting a drug and alcohol rehab in Chippenham, via our services is that you will organically experience a 360-rehab programme.
Unfortunately, via lower quality rehab programmes, this will not be the case, where a standard rehab programme will usually be offered.
While this will carry a reduced investment, it will also influence reduced recovery rates, down to the fact that personal encounters with drugs and alcohol will not be worked through.
A 360-rehab programme will follow our mission of prioritising suitability. Here you'll have a programme which works around your needs when considering addiction treatment recommendations, when considering mental health support, when considering wellbeing services, when considering approaches of support, and when considering motivators.
This is very important to ensure that you not only recover from addiction, with longevity in mind, but that you also get the chance to improve your overall life.
Strive for a happy, healthy and sober future by making the most of accessible support through our affiliated drug and alcohol rehab clinics.
Latest News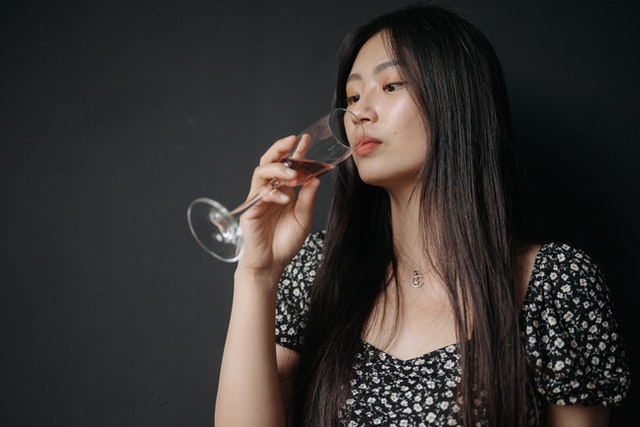 Alcoholism is one of the most harmful and impactful addiction diagnoses here in the UK. It's driven by the consumption and support
What We Offer
Free Telephone Assessment
This is done to assess what sort of help is needed so we can recommend an addiction treatment service that can provide the best help possible.
All calls are strictly confidential and are carried out by a trained healthcare professional.
No obligation recommendations are made after a full assessment of yourself or loved ones situation is fully made.
Recommendations include specialist addiction treatment programmes in CQC regulated facilities based throughout the UK.
If you are unable to afford private treatment then public healthcare and charities would also be recommended to you.
How We Can Support You
We have a large number of helpful services available to help give you the best possible support when it comes to dealing with addiction.
Just some of the services we can offer includes:
Free confidential telephone assessment
Recommending CQC regulated residential addiction treatment providers
Arranging for an intervention, if needed
Insights into how different therapies and evidence based treatments work
How detoxification works and what is the most safest option
What type of rehab and detox programmes would be best suited for yourself or loved one
Recommendations of the best providers in your area
Why Choose Us?
We can help take the stress out of finding an addiction treatment provider by recommending only the best options available that fully suits your criteria.
The help and advice we can provide includes making sure that your journey towards recovery is one that can definitely be achieved.
Taking the step towards recovery can be incredibly tough but we are here to put your concerns at ease by giving you insights into the safety of undertaking residential addiction treatment and how it can put you on the path towards long lasting recovery from addiction.
Our team of advisors have extensive experience and knowledge about the subject of addiction and the treatment provided so if you have any questions then they will be more than happy to help.
Get started today by calling our friendly team today on 0800 012 6088.
How We Help
Finding the right treatment for your addiction can be difficult this is why we have created a service which takes the stress away which can be a massive relief when dealing with an addiction.
Self Referrals
Suffering with an addiction and being alone can be a horrific scenario for many. Whether you have a drug or alcohol addiction, we're here to help. Help Yourself
Family Referrals
Do you have concerns that a loved one may be affected by substance misuse? Have you spotted any signs and symptoms of a drug and alcohol… Help a Relative
Friend Referrals
Are you worried that a friend's alcohol or drug consumption has become out of control? For many individuals, substance abuse starts unintentionally… Help a Friend