Family Referrals
Updated on 28/10/2022
Medically reviewed by
Dr Alexander Lapa (Psychiatrist)
Behavioural addictions and commonly linked mental health problems are very challenging to live with for the affected person. Yet, this self-destructive behaviour can also be challenging for family members to watch and deal with.
In most cases, if you're seeing someone you love damage their life through drugs and alcohol, you'll likely want to support them. You'll probably aim to motivate addiction recovery. However, it can be challenging to follow the correct direction without specialist insight, encouraging recovery rather than hindering it.
Through our family referrals, we can help you start the process of acknowledgement while guiding you through the most appropriate approaches. We can compassionately speak to your loved ones, helping them understand your concerns and need for recovery. Via our family referrals, we can increase the acceptance of rehab visits with the hope to result in an admission.
Please do not attempt to deal with addiction alone. Through family referrals, we can ensure that everyone involved is supported and guided.
Get Treatment Advice Now
Speak to an expert
To get in touch with an expert, call or message us using the contact details provided below. Alternatively, you can complete our online enquiry form, and we will get straight back to you.
Why select family referrals into rehab?
Without the correct approach, discussing potential rehabilitation can unknowingly aggravate addictive triggers. Following a direct and unsupportive approach can also lead to potential relationship breakdowns.
To avoid either scenario, reaching out for support through our family referrals will be advantageous. Here you will be provided with guidance on approaching conversations surrounding addiction recovery. You will be provided with support for yourself while witnessing your family member abuse drugs and alcohol. You'll also experience a proactive attempt to increase the prospect of rehab visits.
All in all, through family referrals, you'll be able to help your loved one in a timely and effective way. Going back and forth, delaying support or causing greater family divides can be avoided via our services here at Addiction Advocates.
Our family referral services here at Addiction Advocates
It is important to note that not all family referrals will result in the instant welcome of rehab. It can take some time for your affected family member to warm to the idea and trust the rehabilitation process.
Yet, by reaching out to our team and sharing your concerns regarding addictive behaviours, we can increase the susceptibility of recovery prospects by speaking to your loved one. We can utilise the support of therapists to uncover the causation of addiction, known to usually motivate the desire to recover. We can further facilitate family treatment options and discussions to commence the recovery process.
Our expert team can help you discuss treatment options for:
If addiction treatment is accepted by your loved one, our family referrals into rehab can offer suitable recommendations for visiting the most suitable facility. Likewise, the greatest quality of care and addiction treatment will be secured, helping to advance addiction recovery.
Through our guidance, we can help you approach your loved one with a compassionate and non-judgmental angle. We can offer support on family interventions, while confidentially talking to your loved one about their addiction and the chance to recover.
Via our family referrals, you'll be able to help your loved one even more than you'd imagine. You'll have the opportunity to motivate addiction recovery, sooner than later. Reach out to make the most of our specialist family referrals here at Addiction Advocates.
References
[1] Enquiry Form - /contact-us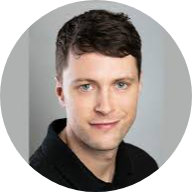 What do our previous clients think?
Really enjoyed my time at Asana lodge. Staff are great and most have previous experience of the afflictions that affect all the clients, so they can relate to the situation you are in. I feel ready now to tackle the outside world with all the skills I have learnt.
Thank you to all the staff at asana lodge from management to the cleaners, everyone made me feel so welcome and really went above and beyond to help me in my recovery. highly recommend anyone seeking help with addiction depression and anxiety to go to asana lodge and heal your mind body and soul.
Everyone at Cassiobury court have been very supportive with my recovery and I have learnt a lot over the past 14 days. I am taking away some good tools to help me with my addiction. I look forward to seeing the piers at the aftercare service.
I came to you desperate, feeling so depressed and anxious. I left feeling hopeful and grateful and excited about life. I can't believe the change in just 28 days.
Latest News
Whilst this may be a unique subject, it should be broached with sensitivity and openness. If you are concerned about
How We Help
Finding the right treatment for your addiction can be difficult this is why we have created a service which takes the stress away which can be a massive relief when dealing with an addiction.
Self Referrals
Suffering with an addiction and being alone can be a horrific scenario for many. Whether you have a drug or alcohol addiction, we're here to help.
Family Referrals
Do you have concerns that a loved one may be affected by substance misuse? Have you spotted any signs and symptoms of a drug and alcohol…
Friend Referrals
Are you worried that a friend's alcohol or drug consumption has become out of control? For many individuals, substance abuse starts unintentionally…