Behavioural addictions and commonly linked mental health problems are very challenging to live with for the affected person. Yet, this self-destructive behaviour can also be very difficult for family members to watch and deal with.
In most cases, if you're seeing someone you love damage their life through drugs and alcohol, you'll likely want to support them. You'll probably aim to motivate addiction recovery. However, without specialist insight, it can be difficult to follow the correct direction, motivating recovery, rather than hindering.
Through our family referrals, we can help you start the process of acknowledgment, while guiding you through the most appropriate approaches. We can compassionately speak to your loved one, helping them understand your concerns and need for recovery. Via our family referrals, we can increase the acceptance of rehab visits, with the hope to result in an admission.
Please do not attempt to deal with addiction alone. Through family referrals, we can ensure that everyone involved is supported and guided.
Why select family referrals into rehab?
Without the correct approach, discussing potential rehabilitation can unknowingly aggravate addictive triggers. Following a direct and unsupportive approach can also lead to potential relationship breakdowns.
To avoid either scenarios, reaching out for support through our family referrals will be advantageous. Here you will be provided with guidance on approaching conversations surrounding addiction recovery. You will be provided with support for yourself, while witnessing your family member abuse drugs and alcohol. You'll also experience a proactive attempt to increase the prospect of rehab visits.
All in all, through family referrals, you'll be able to help your loved one in a timely and effective way. Going back and forth, delaying support or causing greater family divides can be avoided via our services here at Addiction Advocates.
Our family referral services here at Addiction Advocates
It is important to note that not all family referrals will result in the instant welcome of rehab. It can take some time for your affected family member to warm to the idea and trust the rehabilitation process.  
Yet, by reaching out to our team and sharing your concerns regarding addictive behaviours, we can increase susceptibility of recovery prospects by speaking to your loved one. We can utilise the support of therapists to uncover the causation of an addiction, known to usually motivate the desire to recover. We can further facilitate family treatment options and discussions to commence the recovery process.   
If addiction treatment is accepted by your loved one, our family referrals into rehab can offer suitable recommendations for visiting the most suitable facility. Likewise, the greatest quality of care and addiction treatment will be secured, helping to advance addiction recovery.  
Through our guidance, we can help you approach your loved one with a compassionate and non-judgmental angle. We can offer support on family interventions, while confidentially talking to your loved one about their addiction and the chance to recover.   
Via our family referrals, you'll be able to help your loved one even more than you'd imagine. You'll have the opportunity to motivate addiction recovery, sooner than later. Reach out to make the most of our specialist family referrals here at Addiction Advocates.  
I came to you desperate, feeling so depressed and anxious. I left feeling hopeful and grateful and excited about life. I can't believe the change in just 28 days.
Get Help Now: 0800 123 4567
Get Help Now
Latest News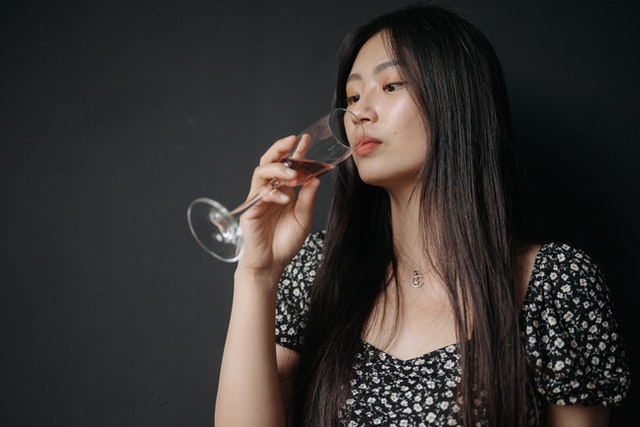 Alcoholism is one of the most harmful and impactful addiction diagnoses here in the UK. It's driven by the consumption and support
What We Offer
Free Telephone Assessment
This is done to assess what sort of help is needed so we can recommend an addiction treatment service that can provide the best help possible.
All calls are strictly confidential and are carried out by a trained healthcare professional.
No obligation recommendations are made after a full assessment of yourself or loved ones situation is fully made.
Recommendations include specialist addiction treatment programmes in CQC regulated facilities based throughout the UK.
If you are unable to afford private treatment then public healthcare and charities would also be recommended to you.
How We Can Support You
We have a large number of helpful services available to help give you the best possible support when it comes to dealing with addiction.
Just some of the services we can offer includes:
Free confidential telephone assessment
Recommending CQC regulated residential addiction treatment providers
Arranging for an intervention, if needed
Insights into how different therapies and evidence based treatments work
How detoxification works and what is the most safest option
What type of rehab and detox programmes would be best suited for yourself or loved one
Recommendations of the best providers in your area
Why Choose Us?
We can help take the stress out of finding an addiction treatment provider by recommending only the best options available that fully suits your criteria.
The help and advice we can provide includes making sure that your journey towards recovery is one that can definitely be achieved.
Taking the step towards recovery can be incredibly tough but we are here to put your concerns at ease by giving you insights into the safety of undertaking residential addiction treatment and how it can put you on the path towards long lasting recovery from addiction.
Our team of advisors have extensive experience and knowledge about the subject of addiction and the treatment provided so if you have any questions then they will be more than happy to help.
Get started today by calling our friendly team today on 0800 012 6088.
How We Help
Finding the right treatment for your addiction can be difficult this is why we have created a service which takes the stress away which can be a massive relief when dealing with an addiction.
Self Referrals
Suffering with an addiction and being alone can be a horrific scenario for many. Whether you have a drug or alcohol addiction, we're here to help. Help Yourself
Family Referrals
Do you have concerns that a loved one may be affected by substance misuse? Have you spotted any signs and symptoms of a drug and alcohol… Help a Relative
Friend Referrals
Are you worried that a friend's alcohol or drug consumption has become out of control? For many individuals, substance abuse starts unintentionally… Help a Friend