Here at Addiction Advocates, we provide specialist, state-of-the-art treatment programmes for alcohol abuse or substance abuse.
Our drug and alcohol rehab in Warwick is a world-class rehabilitation centre with a stellar recovery success rate. At Addiction Advocates, we pride ourselves on our warm, welcoming, and relaxed atmosphere in which you can solely remain focussed upon your unique recovery path.
Warwick
Our drug and alcohol abuse treatment centres implement a wide variety of addiction treatments and have a dedicated team of medical professionals on hand 24/7 to provide you with the best possible chance of effective and long-term recovery from drugs and/or alcohol.
Why Private, Residential Rehab May Be The Treatment Option For You
While there are free local healthcare providers which may be able to offer addiction treatment, such as the NHS, there can be many drawbacks to this option.
Primarily, due to institutions being presented with more and more patients while also struggling with progressively less funding and resources, these institutions are extremely overstretched at present.
This means that when you are enquiring about addiction treatment through a local health service, you will likely be faced with extremely long periods where you are waiting for a space on a treatment programme.
Delaying treatment like this can also only lead to a higher chance of relapsing as well as a weakened sense of resolve when it comes to the process of recovery.
Additionally, through local healthcare options, it is unlikely that you will experience a treatment programme that is specifically tailored to you and your personal obstacles.
Due to addiction being a profoundly personal illness, it is only natural that a "one-fits-all" approach to addictions treatment is an inherently flawed idea.
Here at Addiction Advocates, we understand the intimate nuances of addiction treatment, thanks in part to our countless experiences in successfully treating addiction in the past, and so it is our prerogative to implement a personalised treatment plan to each and every individual who entrusts their recovery with us.
When you initially reach out to us and express a serious interest in professional addiction treatment, then we will perform a brief pre-admission interview in order to ascertain your current mental and physical well-being, as well as your medical history, your commitment to the process of recovery, and your accessibility requirements.
All of this information, confidentially handled, will then inform how our addiction treatment specialists structure your personal recovery plan at our rehab in Warwick.
What Forms Of Addiction Treatment Do We Provide?
Drug and/or alcohol addiction is an extremely complex illness that man manifest in a wide variety of ways, and cause an individual to present with all manner of individual side-effects. Therefore, this is not a condition that can be overcome with medication on its own.
In order for you to complete a full recovery from your addiction, you'll be required to isolate and address any and all underlying issues which have lead to you developing your substance abuse disorder and/or alcohol abuse disorder.
Addiction Advocates' rehab in Warwick is staffed by a whole host of medical professionals, specialist counsellors, and highly-trained psychologists, all of whom will be instrumental in administering psychological therapies which will help you achieve this goal.
However, when you first arrive at our facility, we will have to focus on administering a course of physical treatment at our detox clinic.
The process of detoxification is unavoidable on the road to recovery, but our medically-assisted detox programme will remove all of the harmful toxins from your body and cleanse your mind in the safest way possible.
Experiencing drug and/or alcohol withdrawal at our detox clinic is one of the safest ways that you can overcome this process, as our medical staff will be on hand to provide round-the-clock care.
Withdrawal can cause you to present with symptoms that range from mild nausea to life-altering illnesses and even death, so medical support is strongly advised at this time.
Once you have passed through the withdrawal stage, we will then be able to move on to administering the main focus of your addiction treatment.
Recovering from addiction isn't simply about getting clean, but it is about staying clean for the long term, and that is what we are aiming for here at Addiction Advocates — setting you up for a long life of successful sobriety.
Recognising the triggers that cause you to feel the need to use narcotics or consume alcohol will be one of the first things that our psychological treatments will ascertain.
Once we have uncovered these triggers, and the root cause of your addiction, our plethora of dedicated staff will then be able to offer a variety of psychiatric and psychological therapies to help your brain enforce more positive habits in the future.
Some of these therapies and treatments include the likes of bereavement counselling, 1-to-1 recovery support, group therapy, cognitive behavioural therapy (CBT), dialectical behavioural therapy (DBT), trauma and abuse counselling, stress management classes, family drug support planning, motivational interviewing practice, relapse prevention planning, art therapy, and much more.
These therapies which help re-train your brain will provide the cornerstone of long-term recovery. While they may be difficult at times, causing you to confront unpleasant emotional issues deep within your psyche, they are necessary to truly overcome addiction.
Furthermore, we will also administer more traditional therapies in combination with our psychological therapies which will focus on boosting your general wellbeing.
Some of these therapies, a lot of which will help with relaxation, including the likes of acupuncture and acu-detox, massages, sleep management classes, nutritional coaching, NAD+ brain restoration therapy, satori chair therapy, music therapy, exercise therapy, and more.
Our Aftercare Programme Will Also Mean You Aren't Alone Post-Rehab
When you trust your recovery to the capable hands of Addiction Advocates, we will also make sure that you are given free access to our one-year aftercare programme.
This programme will ensure that you have support networks and professional help if you ever feel overwhelmed during the first twelve months after completing your course of treatment with us.
If you're serious about recovery and overcoming your addiction for the long term, then call Addiction Advocates today on 0800 012 6088.
Latest News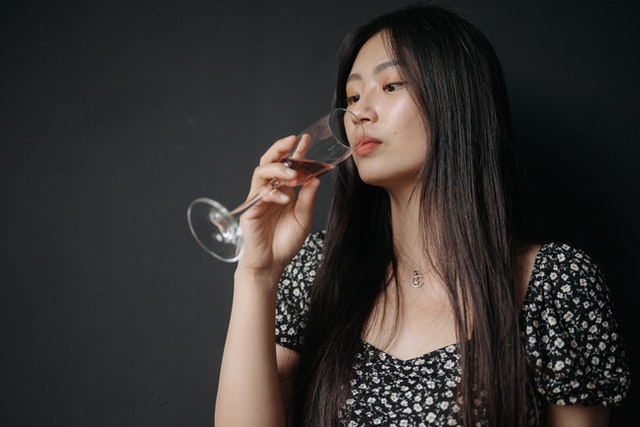 Alcoholism is one of the most harmful and impactful addiction diagnoses here in the UK. It's driven by the consumption and support
What We Offer
Free Telephone Assessment
This is done to assess what sort of help is needed so we can recommend an addiction treatment service that can provide the best help possible.
All calls are strictly confidential and are carried out by a trained healthcare professional.
No obligation recommendations are made after a full assessment of yourself or loved ones situation is fully made.
Recommendations include specialist addiction treatment programmes in CQC regulated facilities based throughout the UK.
If you are unable to afford private treatment then public healthcare and charities would also be recommended to you.
How We Can Support You
We have a large number of helpful services available to help give you the best possible support when it comes to dealing with addiction.
Just some of the services we can offer includes:
Free confidential telephone assessment
Recommending CQC regulated residential addiction treatment providers
Arranging for an intervention, if needed
Insights into how different therapies and evidence based treatments work
How detoxification works and what is the most safest option
What type of rehab and detox programmes would be best suited for yourself or loved one
Recommendations of the best providers in your area
Why Choose Us?
We can help take the stress out of finding an addiction treatment provider by recommending only the best options available that fully suits your criteria.
The help and advice we can provide includes making sure that your journey towards recovery is one that can definitely be achieved.
Taking the step towards recovery can be incredibly tough but we are here to put your concerns at ease by giving you insights into the safety of undertaking residential addiction treatment and how it can put you on the path towards long lasting recovery from addiction.
Our team of advisors have extensive experience and knowledge about the subject of addiction and the treatment provided so if you have any questions then they will be more than happy to help.
Get started today by calling our friendly team today on 0800 012 6088.
How We Help
Finding the right treatment for your addiction can be difficult this is why we have created a service which takes the stress away which can be a massive relief when dealing with an addiction.
Self Referrals
Suffering with an addiction and being alone can be a horrific scenario for many. Whether you have a drug or alcohol addiction, we're here to help. Help Yourself
Family Referrals
Do you have concerns that a loved one may be affected by substance misuse? Have you spotted any signs and symptoms of a drug and alcohol… Help a Relative
Friend Referrals
Are you worried that a friend's alcohol or drug consumption has become out of control? For many individuals, substance abuse starts unintentionally… Help a Friend