Diazepam Addiction Treatment & Rehab
Updated on 28/10/2022
Medically reviewed by
Dr Alexander Lapa (Psychiatrist)
Some prescription drugs can be addictive even when they are used as directed. The risks tend to be higher when higher or more regular doses are taken, or when the drugs are used recreationally.
The misuse of anti-anxiety drugs like diazepam is a growing issue in the UK and can lead to serious problems.
Get Treatment Advice Now
Speak to an expert
To get in touch with an expert, call or message us using the contact details provided below. Alternatively, you can complete our online enquiry form, and we will get straight back to you.
What is Diazepam?
Diazepam is one of a number of medicines from a group known as benzodiazepines. It is commonly known by the brand name Valium, although there are many other brand names used throughout the world.
It is commonly used to treat anxiety but can also treat muscle spasms, seizures and fits. In other use cases it may be used as a 'pre-med' drug to help a patient relax before an operation or other medical procedure. It may also be administered as part of a medically supervised detox to manage some of the withdrawal symptoms when a person with an alcohol dependency is coming off alcohol. It works by increasing the levels of a chemical in the brain known as gamma-aminobutyric acid (GABA), which has a calming effect.1
The drug generally comes as tablets, a liquid to swallow or in a rectal tube that is squeezed up the bottom. It is a prescription medication, meaning it is illegal to possess without a legitimate prescription. It is also illegal to sell or pass on. It is a Class C banned substance, which means that possession can get you up to 2 years in prison, an unlimited fine or both. Supplying someone else, even a friend or family member, could result in up to 14 years in prison, an unlimited fine or both.2
The dangers of Diazepam addiction
As with other medications, benzodiazepines (also known as benzos) have a number of potential side effects.
According to the NHS, relatively common side effects affecting more than 1% of users include:
Feeling sleepy or drowsy
Confusion
Problems with your co-ordination or controlling your movements
Shaky hands (tremors)3
Other, less common, side effects could include hallucinations, delusions and rapid mood changes. Some people can also have serious allergic reactions to diazepam. Side effects can affect anyone using the drug, including those using it as directed for valid medical reasons. Misusing the drug can expose you to a higher risk of adverse effects however.
Using diazepam can affect your coordination and concentration, increasing your risk of being involved in an accident if you are in an unsafe environment. It is possible to overdose on diazepam/Valium, although the risk of this is not as high as with some other substances.
Long-term use of diazepam can lead to physical dependency, which means you might experience a range of withdrawal symptoms when you stop taking the drug. It can also have an impact on your mental health. Usage may increase the risk of suicidal thoughts for example, particularly in young adults and those with an addiction to opioids or alcohol.4
On the subject of other drugs, it can be particularly dangerous to combine diazepam with substances that depress the central nervous system and slow your breathing. This can include alcohol, opioids and other benzodiazepines. It's also worth mentioning that millions of unofficial 'bootleg' diazepam tablets are sold each year, often through online platforms.5 Drugs bought this way through unofficial sources may vary in strength and content – often containing elements of other drugs or being different drugs than the ones described entirely.
Signs of Diazepam addiction
Anyone can develop an addiction to diazepam and it may creep up on you – especially if you started using the drug legitimately through a prescription. Some signs to look out for include:
You are using diazepam more or differently than directed
You are sourcing the drug unofficially
You feel anxious about securing more diazepam
You feel ill effects when you do not use it
You continue to use it despite negative consequences
You find it difficult to stop or even cut back
You let other activities and responsibilities slide
You spend money you shouldn't or can't afford
Some physical and psychological symptoms of diazepam addiction could include:
Delirium
Dizziness
Nervousness
Paranoia
Aggression
Abnormal breathing pattern
Falling down
Memory loss
Unable to focus
Detox from Diazepam in rehab
Long-term use of diazepam can lead to a tolerance developing, meaning you need to use more and more for the same effect and eventually, in some cases, just to feel normal. They can also lead to dependency, which is when your system grows to rely on the chemicals provided and changes the way it works. When the substance is suddenly removed, this can result in a range of withdrawal symptoms.
These can include unpleasant symptoms like headache, nausea, anxiety and confusion. This can add to the difficulty in beating an addiction and quitting diazepam without expert help. It is always best to undergo detox in a secure, medically supervised environment if possible. This ensures that you have the best care, including medical intervention and medications where appropriate. It also means you will not have any easy access to drugs during the process, removing the temptation to make the cravings and any withdrawal symptoms stop by getting another hit.
How rehab treats addiction
Rehab offers that safe detox experience, along with a range of therapies and other treatments aimed at addressing every aspect of your addiction. This may mean exploring the root causes of your substance misuse through counselling and group therapy, learning to break negative thought cycles through cognitive behavioural therapy (CBT) and learning strategies to keep your recovery going through relapse prevention sessions. An aftercare programme will also provide vital support after you leave, which all adds up to the best possible chance of beating your addiction and moving forward into a healthier, drug-free life.
Sources
1 https://www.nhs.uk/medicines/diazepam/about-diazepam/
2 https://www.talktofrank.com/drug/benzodiazepines?a=Valium#the-law
3 https://www.nhs.uk/medicines/diazepam/side-effects-of-diazepam/
4 https://www.talktofrank.com/drug/benzodiazepines?a=Valium#the-risks
5 https://www.bbc.co.uk/news/uk-50392670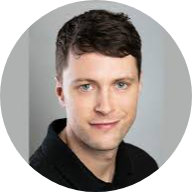 How We Help
Finding the right treatment for your addiction can be difficult this is why we have created a service which takes the stress away which can be a massive relief when dealing with an addiction.
Self Referrals
Suffering with an addiction and being alone can be a horrific scenario for many. Whether you have a drug or alcohol addiction, we're here to help.
Family Referrals
Do you have concerns that a loved one may be affected by substance misuse? Have you spotted any signs and symptoms of a drug and alcohol…
Friend Referrals
Are you worried that a friend's alcohol or drug consumption has become out of control? For many individuals, substance abuse starts unintentionally…