Drug and alcohol addiction is a serious issue affecting numerous lives in Essex and across the UK. Fortunately, a range of comprehensive treatment options are available to support individuals on their journey to recovery.
Exploring Treatment Options at Drug and Alcohol Rehab Centres in Essex
Drug and alcohol rehab centres in Essex offer a wide array of treatment options tailored to suit individual needs and circumstances.
These can range from inpatient residential care, and outpatient treatment, to partial hospitalisation.
Treatments often incorporate a blend of therapies, including cognitive-behavioural therapy, group therapy, and other holistic approaches such as mindfulness, yoga and art therapy.
The goal is to equip individuals with the tools and coping strategies they need to achieve and maintain sobriety long-term.
The Importance of Dual Diagnosis Treatment in Essex Rehab Centres
Dual diagnosis refers to when an individual experiences a mental illness and a substance abuse problem simultaneously.
Conditions such as depression, anxiety, PTSD, and bipolar disorder often co-occur with substance misuse, complicating the recovery process.
Drug and alcohol rehab centres in Essex recognise the critical need to address both issues simultaneously for a comprehensive recovery.
Treatment programs are designed to manage the addiction and the underlying mental health issues together, instead of treating them as separate entities.
This holistic approach encompasses therapies like cognitive-behavioural therapy (CBT), dialectical behaviour therapy (DBT), and other trauma-informed treatments.
Support groups for dual diagnosis, both in-person and online, can also be part of the recovery journey, offering a safe space for individuals to share experiences and coping strategies.
Understanding the Costs of Drug and Alcohol Rehab in Essex
Navigating the landscape of drug and alcohol rehab options can be overwhelming, and one crucial aspect to consider is the cost.
It's important to understand that the price of treatment can vary significantly, depending on a range of factors.
Type of Treatment
There are several types of treatments, each with different associated costs. Outpatient treatment, where individuals attend therapy sessions but live at home, is typically less expensive than residential or inpatient treatment, which provides round-the-clock care and accommodation.
The cost can increase depending on the level of personal attention and care required. Specialised treatments, such as medical detox, dual diagnosis treatment or family therapy, might also incur additional costs.
Duration of Treatment
The length of the treatment program also significantly influences the cost. Short-term programs, often lasting around 28 days, will generally be less expensive than long-term programs, which could last several months or even a year.
Facility Amenities
The amenities and services provided by the rehab centre can also contribute to the cost. Luxury rehab centres, which offer high-end amenities like private rooms, gourmet meals, and alternative therapies such as yoga or acupuncture, are generally more expensive.
Insurance Coverage
It's essential to check what aspects of treatment your insurance policy covers if you have insurance.
Some policies may cover the full cost of treatment, while others might only cover part of the cost or specific types of treatment.
While the cost of rehab can be a significant investment, it's important to remember that effective treatment is invaluable.
Overcoming addiction can lead to improved health, better relationships, increased productivity, and, overall, a higher quality of life. The immediate cost should be weighed against the long-term benefits of recovery.
In Essex, a variety of treatment options cater to different budgets. There are private rehab facilities, which may offer more comprehensive services and amenities but at a higher cost. On the other hand, free NHS services are also available, providing essential treatment to those who may not be able to afford private rehab.
Specifically, rehab centres in and near Essex can cost between £12,000 to £18,000 for the recommended 28-day stay. This would include a medical detox, therapies, counselling, luxury accommodation and 1-year aftercare.
No matter your financial situation, it's important not to let cost deter you from seeking help. The journey to recovery is invaluable, and there are options available for everyone in Essex.
Comparing Private and NHS Drug and Alcohol Rehab Services in Essex
While private rehab services offer immediate access and often more comprehensive, personalised care, NHS services are free at the point of use. However, accessing NHS services may involve waiting times, and the treatment may not be as extensive or personalised as in private centres.
It's essential to consider these factors and your personal circumstances when deciding on the right path.
Pros and Cons of Private Rehab Services
Private rehab services often provide immediate access to treatment, which can be critical in addiction cases.
Additionally, these centres usually offer a high level of personalised care, tailored treatment plans, and luxurious facilities for comfort during recovery.
However, private rehab centres come with a cost. Treatment can be expensive, although many centres accept private health insurance, which can significantly offset the costs.
Pros and Cons of NHS Rehab Services
NHS rehab services, on the other hand, are free at the point of use. This accessibility can be a crucial factor for many individuals seeking help.
Nonetheless, the demand for these services often leads to long waiting lists, which can delay treatment.
Additionally, NHS services might not be as extensive or personalised as private centres, typically offering outpatient services with limited inpatient options.
Free NHS Services in Essex
In Essex, NHS rehab services can be accessed through local community drug and alcohol services like the Essex Wellbeing Service. Your GP can also refer you to specialised treatment programs. The Change Grow Live (CGL) is another comprehensive service helping Essex residents overcome substance misuse for free. They offer advice, support, and structured treatment plans to individuals and their families.
Local Essex GPs for Free Addiction Help
Chelmsford South Woodham Ferrers Essex CM3 5YJ
Tel:01245321391
Longmead Avenue Great Baddow Chelmsford Essex CM2 7EZ
Tel:01245473251

Email:baddow.surgery@nhs.net
Medical Centre Parkside Court Melbourne Avenue Chelmsford CM1 2DY
Tel:01245 354370
The Drug and Alcohol Addiction Battle in Essex
Essex particularly experiences its own unique challenges with drug and alcohol addiction. Examining the recent statistics helps underline the importance of comprehensive rehabilitation services in the area.
According to statistics from the Office for National Statistics, there has been a concerning increase in drug-related deaths in the East of England, including Essex. Furthermore, Public Health England has highlighted an upward trend in hospital admissions related to alcohol consumption across the region.
These statistics serve as a stark reminder of the importance of readily accessible and high-quality drug and alcohol rehab services in Essex.
A variety of treatment options, both private and NHS-funded, are available in the region to assist individuals on their recovery journey.
Behind each statistic is a person grappling with the enormous personal challenge that is addiction.
If you or a loved one is struggling, it's crucial to know that help is available.
Essex offers a wide range of services and a supportive community ready to help you on your journey towards recovery. It's never too late to seek help and start on the path towards sobriety.
Drug Rehab in Essex: Addressing Substance Addictions
Drug rehab services in Essex are equipped to treat a wide range of substance addictions, helping individuals overcome their unique struggles and regain control of their lives.
These facilities offer comprehensive, personalised treatment plans for a variety of substances, understanding that each substance poses its own unique challenges and requires a specific approach for effective treatment.
Prescription Drugs
Addiction to prescription drugs, including benzodiazepines and opioids, is a growing concern. Rehab services offer specialist treatment to help individuals safely withdraw from these substances and address the factors that led to their misuse.
Cocaine
Cocaine is a powerful stimulant with a high potential for addiction. Treatment typically involves therapy to understand the psychological dependence on the drug and develop strategies to cope with cravings.
Heroin
Heroin addiction requires intensive treatment due to the drug's severe withdrawal symptoms. Medically assisted detox is often necessary, followed by long-term therapy and support.
Cannabis
While often considered less harmful, cannabis can lead to psychological addiction. Treatment focuses on behavioural therapy to understand and change patterns of use.
New Psychoactive Substances (NPS)
These substances, often referred to as 'legal highs', can be particularly dangerous due to their unpredictable effects. Treatment involves detox and therapy to address the use of these substances.
Essex rehab services understand that recovery from substance addiction is not a one-size-fits-all journey. Therefore, they offer a range of treatment modalities to best serve the needs of each individual.
Whether you or a loved one is struggling with addiction to alcohol, prescription drugs, cocaine, heroin, cannabis, or new psychoactive substances, there is help available. Remember, the first step towards recovery is reaching out.
The Advantages of Medically Assisted Detox in Essex
The first step in most rehab treatments is detoxification. Medically assisted detox provides a safer, more comfortable way to manage withdrawal symptoms under medical supervision.
This process not only helps minimise physical discomfort but also mitigates risks associated with severe withdrawal.
The Risks and Considerations of Home Alcohol Detox in Essex
While home detox might seem appealing for its convenience and privacy, it can carry substantial risks, especially for individuals with severe addiction.
Withdrawal symptoms can be unpredictable and dangerous without professional medical supervision. Therefore, home detox should only be considered under the guidance of a healthcare professional.
Life After Rehab: Maintaining Sobriety Post-Treatment in Essex
Post-rehab life involves a significant transition.
It's crucial to implement the strategies and skills learnt during treatment into daily life to maintain sobriety.
Many individuals find that continued therapy is helpful in navigating the challenges of post-rehab life.
Therapeutic support provides a platform to address any ongoing issues and to continue building resilience and coping mechanisms.
Joining support groups can be instrumental during this phase. Groups like Alcoholics Anonymous (AA) or Narcotics Anonymous (NA) offer peer support and understanding from those who have gone through similar experiences.
They can provide encouragement, motivation, and practical advice for maintaining sobriety.
In Essex, many rehab centres also offer aftercare services to support individuals during this critical phase.
These services can include regular check-ins, continued counselling, and assistance with sober living arrangements.
Aftercare can be a lifeline, ensuring that you never feel alone or unsupported in your journey towards long-term recovery.
Always remember, the journey of recovery is a marathon, not a sprint.
It's about making continuous progress and seeking support when needed.
If you or a loved one require addiction help, feel free to reach out to us, and our expert team will do everything possible to find you the most suitable addiction treatment. Call us on 0800 012 6088 or text HELP to 83222.
Drug and Alcohol Rehab Essex Commonly Asked Questions
What types of treatment programs do Essex rehab centres offer for drug and alcohol addiction?
Each Essex rehab centre offers a range of treatment programs tailored to the individual needs of each patient. These typically include residential/inpatient treatment, day care, outpatient treatment, and aftercare programs. A variety of therapies, such as cognitive behavioural therapy (CBT), dialectical behaviour therapy (DBT), group therapy, and individual counselling, are usually integrated into these programs. Holistic and alternative treatments, such as mindfulness, meditation, and art therapy, may also be available.
Are the Essex rehab centres equipped to handle co-occurring mental health disorders?
Yes, many of our rehab centres in Essex have professional teams that are trained and experienced in dealing with dual diagnoses or co-occurring disorders. This means they can provide treatment for both substance abuse and any underlying mental health issues, such as depression, anxiety, PTSD, or bipolar disorder. It is always important to ensure any underlying issues are addressed during treatment to reduce the risk of relapse after completion.
How long does a typical treatment program at an Essex rehab centre last?
The length of the treatment program often depends on the individual's specific needs, the nature of their addiction, and their progress in recovery. Generally, treatment programs can range from 28 days to several months. Short-term residential programs usually last around 4 to 6 weeks, followed by continued outpatient treatment and participation in a self-help group, like AA or NA. Long-term residential treatment, providing 24-hour care in a non-hospital setting, can last from 6 to 12 months. However, it's important to note that the journey of recovery is a long-term process, often continuing long after the initial treatment period.
References
[1] Essex Wellbeing Service - https://www.essexwellbeingservice.co.uk/
[2] Change Grow Live - https://www.changegrowlive.org/
[3] Anson Close Surgery - https://www.nhs.uk/services/gp-surgery/anson-close-surgery/F81170001
[4] Baddow Village Surgery - https://baddowvillagesurgery.co.uk/
[5] Longfield Medical Centre - https://www.longfieldmedicalcentre.nhs.uk/
[6] Maylandsea Medical Centre - https://www.nhs.uk/services/gp-surgery/maylandsea-medical-centre/F81183001
[7] Melbourne House Surgery - https://www.chelmsfordwestpcn.nhs.uk/gp-practices/chelmer-medical-partnership-melbourne-house-surgery/
[8] increase in drug-related deaths in the East of England, including Essex - https://www.ons.gov.uk/peoplepopulationandcommunity/birthsdeathsandmarriages/deaths/bulletins/deathsrelatedtodrugpoisoninginenglandandwales/2020#:~:text=The%20rate%20of%20drug%20poisonings,2019%20(4%2C393%20registered%20deaths).
[9] upward trend in hospital admissions related to alcohol consumption across the region - https://www.gov.uk/government/statistics/local-alcohol-profiles-for-england-lape-july-2021-update
[10] Alcoholics Anonymous - https://www.alcoholics-anonymous.org.uk/
[11] Narcotics Anonymous - https://ukna.org/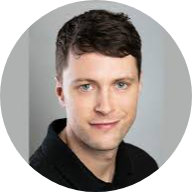 How We Help
Finding the right treatment for your addiction can be difficult this is why we have created a service which takes the stress away which can be a massive relief when dealing with an addiction.
Self Referrals
Suffering with an addiction and being alone can be a horrific scenario for many. Whether you have a drug or alcohol addiction, we're here to help.
Family Referrals
Do you have concerns that a loved one may be affected by substance misuse? Have you spotted any signs and symptoms of a drug and alcohol…
Friend Referrals
Are you worried that a friend's alcohol or drug consumption has become out of control? For many individuals, substance abuse starts unintentionally…