Cannabis Detox
Updated on 01/03/2023
Medically reviewed by
Dr Alexander Lapa (Psychiatrist)
Although an illegal drug, cannabis is widely perceived to be risk-free, and many users deny the addictive tendencies it can produce. Yet, because of its THC content, cannabis is in fact an addictive drug when abused over a long period of time which can cause a strong psychological dependence.
Users must consider the cognitive damages which cannabis can cause. To work through and overcome the negative impacts of the drug, cannabis rehabilitation is the best option to achieve successful recovery. Starting with a cannabis detox, which reduces the physical and mental dependence of the substance, followed by traditional and holistic therapies, rehab treatment services are the best method to achieve sobriety.
If you're looking to improve your quality of life and quit cannabis completely, reach out to our team here at Addiction Advocates. Through our referral service, we can find you the most effective treatment options for you, starting with a cannabis detox.

Get Treatment Advice Now
Speak to an expert
To get in touch with an expert, call or message us using the contact details provided below. Alternatively, you can complete our online enquiry form, and we will get straight back to you.
Treating A Cannabis Addiction
Treating a cannabis addiction will be a similar process to the treatment of alternative drug addictions. However, cannabis addiction causes a variety of psychological effects, so there is a focus on cognitive intervention and support to treat the mental aspect of addiction.
You will be provided with a personalised treatment programme at rehab which will be arranged through our referral service. You'll have access to addiction treatment options covering both physical and psychological aspects of substance abuse at rehab.
Starting with a cannabis detox which allows you to completely withdraw from cannabis, therapies will then be utilised which commonly consists of support groups, cognitive behavioural therapy and individual counselling sessions, to treat both your physical and mental dependence on cannabis. There are also dual diagnosis treatment programmes available to support those with a mental health condition and drug addiction, which treats both elements in order to achieve all-round recovery.
A successful recovery journey can be experienced through this combination; individuals will likely overcome a cannabis addiction while reducing future relapse opportunities. We can understand your cannabis addiction further and its long-term impacts, and provide you with addiction treatment recommendations. To benefit from these specialised rehab programmes available at our facilities, contact our team today.
Why Withdraw From Cannabis in a Controlled Environment?
Cannabis withdrawal is the process of removing the drug from the body, commonly during a cannabis detox. If the drug has been abused over a long period of time consistently, tolerance will likely be high, which can make the withdrawal process difficult.
As addiction becomes more severe, the body and brain will become tolerant to the high levels of THC in the bloodstream, as well as the levels of dopamine in the brain. During the withdrawal process of cannabis, the dependence your body and cognitive function has on the drug will shift, commonly causing the experience of withdrawal symptoms.
Marijuana withdrawal symptoms can range from moderate to chronic, especially if profound cognitive changes have been experienced. This is why a medical cannabis detox in a controlled environment should be completed, as it boosts the detox process's effectiveness as well as ensures the patient's health and safety.
Without completing a cannabis detox in a controlled environment, withdrawal symptoms can become too difficult to cope with and disrupt the success of the detox process. With this in mind, physical and psychological detox from marijuana should be opted for at a rehab facility with the guidance of medical professionals.
Here is where a structured and success-driven cannabis detox will be offered, which helps the body and mind safely adjust; something we can help with here at Addiction Advocates.
Commonly Experienced Cannabis Withdrawal Symptoms
By completing a cannabis detox, withdrawal symptoms will likely be experienced. Withdrawal symptoms are the body and brain's response to a sudden change in dopamine levels which cannabis provides. As the levels of cannabis in the system decrease, natural reactions which present as withdrawal symptoms will be experienced during the detox process.
Commonly, the first 48 hours of detoxing from cannabis will present withdrawal symptoms. After a few days without cannabis, especially if long-term abuse has been experienced, this withdrawal process during medical detox can become uncomfortable; which is why a controlled and medically supervised detox process is advised.
Although withdrawal symptoms will differ for every marijuana user, there are commonplace processes that the physical and psychological systems will go through.
Psychological Withdrawal Symptoms
As cannabis consumption, over the long-term, affects the brain, psychological withdrawal symptoms are unfortunately likely during a cannabis detox. From insomnia and irritability to depression, anxiety and paranoia, these quick changes will trigger similar symptoms of mental health conditions. There is also a correlation between mental health problems and cannabis addiction, which is why dual diagnosis treatments are utilised for people suffering from both conditions.
Physical Withdrawal Symptoms
Physical withdrawal symptoms are also likely when completing a cannabis detox. From nausea and sweating to migraines and tremors, the body will naturally respond to the reduced level of cannabis. Although these side effects are usually moderate, as they are often paired with psychological withdrawal, they can be challenging.
As withdrawal symptoms can be difficult to control, sometimes leading to further substance abuse, coordinated cannabis detox programmes are encouraged. Through this approach, alternative addiction treatment and medications can be used to alleviate withdrawal from cannabis if deemed necessary.
Cannabis Consumption and Mental Health Problems
When consuming cannabis, an increased level of dopamine is present in the brain. Over time, as an addiction develops and a reliance is formed on this level of dopamine, the dangers of a psychological addiction forming is likely.
There's also a concern about the links of the psychoactive effects of cannabis abuse and its function on the central nervous system. There's also a high correlation of mental health problems and cannabis addiction, from depression and anxiety, to the likelihood of developing psychotic illnesses. Here is where the risk of a dual diagnosis is present, where both cannabis consumption and negative mental health issues can fuel one another.
If you are experiencing a dual diagnosis, sourcing support from addiction specialists is recommended; something we can help with here at Addiction Advocates.
It is also important to remember that many individuals will consume cannabis to control pre-existing mental health conditions. This, again, can be dangerous, as the THC content is identified to advance psychoactive effects.
Whether you're consuming cannabis to control the symptoms of a mental health condition or have developed psychological impacts as a result of cannabis abuse, receiving rehab treatment at a residential facility is the best option for recovery.
Psychological Detoxification
A cannabis detox must be completed to work through both physical and psychological effect of cannabis. With this in mind, additional addiction treatment options must be undertaken alongside a physical detox process to address psychological dependence.
Psychotherapy, therapy sessions, and support groups will commonly be used to detox from cannabis mentally. Likewise, cognitive behavioural therapy and motivational therapy are effective treatment options to treat the mental side of drug addiction.
This step is crucial as addictions are both physical and psychological. Without completing a psychological detox process, there is a high potential that cannabis abuse will restart later down the line.
To benefit from the success of both a physical and psychological cannabis detox, contact our team here at Addiction Advocates. We can recommend the most effective addiction treatment options to work around your personal needs. However, please be aware that a cannabis detox will be initially prioritised to kickstart the addiction recovery process.
How Long Does a Cannabis Detox Take?
When long-term abuse of cocaine has taken place, there is a likelihood that traces of the drug will remain in your system for a period of time. Without completing a structured cannabis detox, these traces can remain high, and threaten relapse and further consumption.
The detox process will differ for all cannabis users. This will depend on the severity and length of cannabis addiction and how the body and mind respond to withdrawal. In some cases, a cannabis detox can take 7 days, while for others, greater detoxification will be required, as traces can be found in body fat cells for up to 13 days.
With this in mind, it is important to note that a cannabis detox can take some time. However, it will be worthwhile when completed through a treatment facility.
Contact us today to start your recovery journey with Addiction Advocates. We can refer you to a convenient rehab facility that will provide you with the best recovery programme for your needs. Call us on
Frequently Asked Questions
How to naturally detox from Cannabis?
It is not always advised to detox from cannabis naturally, especially if you have a severe addiction and we would always recommend consulting a medical professional for their approval before hand. But a natural detox is possible through ceasing your consumption completely along with regular exercise, optimal hydration and avoiding foods such as red meats
How long does it take to detox from Cannabis?
The rate at which you complete a full cannabis detox all depend largely on your individual cannabis addiction and its severity. If you have abused cannabis for a very long time, and consume very large quantities, the likelihood of a quick detox is slim. Detox programmes typically last up to two weeks from cannabis, but this is dependent on the individual.
How long does it take for cannabis to leave the body?
This largely depends on the amount consumed and how often the user consumes it. However the body typically metabolises cannabis very quickly, although there can be lingering traces of metabolites. The THC metabolites can stay in your system, sometimes after 20 hours whereas some can actually remain in the system for up to 14 days in body fat.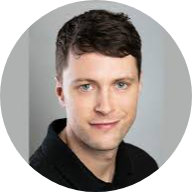 What do our previous clients think?
Really enjoyed my time at Asana lodge. Staff are great and most have previous experience of the afflictions that affect all the clients, so they can relate to the situation you are in. I feel ready now to tackle the outside world with all the skills I have learnt.
Thank you to all the staff at asana lodge from management to the cleaners, everyone made me feel so welcome and really went above and beyond to help me in my recovery. highly recommend anyone seeking help with addiction depression and anxiety to go to asana lodge and heal your mind body and soul.
Everyone at Cassiobury court have been very supportive with my recovery and I have learnt a lot over the past 14 days. I am taking away some good tools to help me with my addiction. I look forward to seeing the piers at the aftercare service.
I came to you desperate, feeling so depressed and anxious. I left feeling hopeful and grateful and excited about life. I can't believe the change in just 28 days.
Latest News
When it comes to drug addiction, we usually only think of substances like meth, heroin or cocaine – all of
How We Help
Finding the right treatment for your addiction can be difficult this is why we have created a service which takes the stress away which can be a massive relief when dealing with an addiction.
Self Referrals
Suffering with an addiction and being alone can be a horrific scenario for many. Whether you have a drug or alcohol addiction, we're here to help.
Family Referrals
Do you have concerns that a loved one may be affected by substance misuse? Have you spotted any signs and symptoms of a drug and alcohol…
Friend Referrals
Are you worried that a friend's alcohol or drug consumption has become out of control? For many individuals, substance abuse starts unintentionally…