Going it alone through the rehab admission process can be tough. Attempting to withdraw from drugs and alcohol, again alone, can be emotionally exhausting and scary. For both of these reasons, this is why here at Addiction Advocates, we're here for you.
East Sussex
It's understandable that you may hope for a private, quick fix when considering your drug and alcohol problems. You may aim to hide away, cover up your withdrawal symptoms, and push through the rough without any judgment or involvement.
While this may seem like the ideal way to recover from addiction, it unfortunately isn't, for many reasons. Lone withdrawal will be very tough, can be dangerous, most likely won't go to plan, and can aggravate existing triggers.
In tandem with this, withdrawing from drugs and alcohol won't be enough to overcome an addiction, where you will need to rely on professionals and addiction treatment services, to recover psychologically. In fact, lone withdrawal will be the longest and hardest process to complete, down to the lonely, unknowing and difficult moments ahead.
Instead, looking for emotional support, on a confidential and private basis will be encouraged, to start off your recovery journey. Followed by a residential, private programme via a drug and alcohol rehab in East Sussex, you'll be provided with a personal, effective and comprehensive way out from addiction.
It's easy to see why you may want to hide away from the world. However, there are people, teams and services out there to assist you through this difficult time, to once again help you face the world, drug and alcohol-free. Work with our team to start this process, of effective and safe drug and alcohol rehabilitation.
Our support here at Addiction Advocates
Opening up and sharing your drug and alcohol problems may feel like an invasive, nerve-wracking process. However, there are many benefits to our support service here at Addiction Advocates, led by a compassionate and professional team.
24/7 helpline 
We offer a 24/7 helpline, available to answer your questions around rehab, to assist through times of need, to direct through potential crises, and to also provide guidance with your next best steps.
All conversations will remain confidential, to ensure that you are comfortable, to ensure that you are protected, and to ensure that you can overcome such obstacles to see the value of drug and alcohol rehab.
Emotional guidance and direction 
Living with an addiction can be a turbulent, emotional process. Such feelings are also common when deciding to recover. We offer emotional guidance and direction to help you come to terms with your problems, to help you gain clarity, to offer a voice of reason, and to help you think rationally over your drug and alcohol addiction.
Personal insight into rehab  
This is your recovery journey. With this in mind, through our services, you can expect personal insights, offering direction of the most suitable forms of rehab. This may be visiting a drug and alcohol rehab in East Sussex. It may even follow the recommendation of rehab, at a distance, to provide physical and psychological respite. Whatever the recommendation, you'll have the reassurance that it's accurate for you.
Your rehab referral  
Throughout your rehab referral, you will have our support. We will be here every step of the way, from your assessment, to your rehab recommendations, and to your admission, ensuring that your needs are catered to, that you're protected and that you can transition into rehab with ease.
Find a drug and alcohol rehab in East Sussex with our team
Through the above levels of support, we can therefore help you understand and secure the most beneficial form of rehab, for your needs, budget, addiction history and expectations. There's a strong likelihood that all can be accommodated via a private drug and alcohol rehab in East Sussex, promoting residential care.
However, as we are committed to promoting suitable rehab experiences, we will assess your needs as a first port of call, prior to making recommendations. All of our clients are different to one another. Experiences of drug and alcohol abuse vary at a significant rate, which we must take into consideration. Down to this, you may personally hope to look outside of East Sussex for rehabilitation services. If suitable, we will back your needs, ensuring that you can access and complete fitting forms of rehab.
Unfortunately, through many generic rehab clinics or free treatment services, clients are treated the same and are advanced through general rehab programmes which are focused on surface-level side effects and causations. We understand the need to deviate from this, which is why we fully promote personalised rehab programmes, also reflected through our affiliated rehab clinics.
Feel confident in what's ahead for you, through rehab, by making use of our specialist support and rehab referrals.
Expected experiences of committing to rehab
Before committing to rehab, it's understandable that recovery forecasts are longed for. We appreciate that you'll want to know your potential results by completing drug and alcohol rehab.
However, while understandable, we cannot provide a guarantee, as every rehab experience is different, for internal and external reasons. Factors such as your mindset, your acceptance of addiction treatment, the rehab clinic you select, your mental health and your commitment can all influence post-rehab results.
With this in mind, we cannot say, yes you will be fully recovered when leaving a drug and alcohol rehab in East Sussex. Yet, we can highlight expected experiences, which if you commit to rehab, can result in strong recovery capabilities.
This is also the same when considering your long-term recovery probabilities. Again, if you invest yourself and follow post-rehab recommendations and relapse prevention planning, you can work to sustainably normalise sober living.
Drug and alcohol rehab can be a testing process to complete. Yet with support, with care and with direction, you can encounter a worthwhile and progressive service of rehab, much more effective and comforting than lone attempts.
Avoid going it alone, by making use of our services here at Addiction Advocates, specialists here to ease your drug and alcohol rehabilitation journey.
Latest News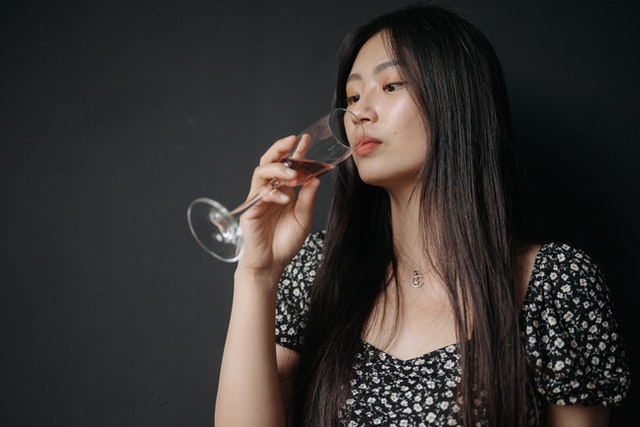 Alcoholism is one of the most harmful and impactful addiction diagnoses here in the UK. It's driven by the consumption and support
What We Offer
Free Telephone Assessment
This is done to assess what sort of help is needed so we can recommend an addiction treatment service that can provide the best help possible.
All calls are strictly confidential and are carried out by a trained healthcare professional.
No obligation recommendations are made after a full assessment of yourself or loved ones situation is fully made.
Recommendations include specialist addiction treatment programmes in CQC regulated facilities based throughout the UK.
If you are unable to afford private treatment then public healthcare and charities would also be recommended to you.
How We Can Support You
We have a large number of helpful services available to help give you the best possible support when it comes to dealing with addiction.
Just some of the services we can offer includes:
Free confidential telephone assessment
Recommending CQC regulated residential addiction treatment providers
Arranging for an intervention, if needed
Insights into how different therapies and evidence based treatments work
How detoxification works and what is the most safest option
What type of rehab and detox programmes would be best suited for yourself or loved one
Recommendations of the best providers in your area
Why Choose Us?
We can help take the stress out of finding an addiction treatment provider by recommending only the best options available that fully suits your criteria.
The help and advice we can provide includes making sure that your journey towards recovery is one that can definitely be achieved.
Taking the step towards recovery can be incredibly tough but we are here to put your concerns at ease by giving you insights into the safety of undertaking residential addiction treatment and how it can put you on the path towards long lasting recovery from addiction.
Our team of advisors have extensive experience and knowledge about the subject of addiction and the treatment provided so if you have any questions then they will be more than happy to help.
Get started today by calling our friendly team today on 0800 012 6088.
How We Help
Finding the right treatment for your addiction can be difficult this is why we have created a service which takes the stress away which can be a massive relief when dealing with an addiction.
Self Referrals
Suffering with an addiction and being alone can be a horrific scenario for many. Whether you have a drug or alcohol addiction, we're here to help. Help Yourself
Family Referrals
Do you have concerns that a loved one may be affected by substance misuse? Have you spotted any signs and symptoms of a drug and alcohol… Help a Relative
Friend Referrals
Are you worried that a friend's alcohol or drug consumption has become out of control? For many individuals, substance abuse starts unintentionally… Help a Friend