Cannabis Rehab
Updated on 28/10/2022
Medically reviewed by
Dr Alexander Lapa (Psychiatrist)
Have you considered a cannabis rehab programme catered exactly to your needs? Although rehabilitation can be a difficult process for most individuals, it is a worthwhile experience, especially if completed successfully.
Many individuals hoping to stop their consumption of cannabis will believe that a cold turkey approach will work. This is because of the harmless perception cannabis has in wider culture.
Cannabis can however be highly addictive and influence behavioural and cognitive changes. With this in mind, visiting a cannabis rehab facility and completing a comprehensive treatment programme is the most effective route to treat behavioural habits.
We can help you find the most suitable treatment options here at Addiction Advocates through our referral services. Start today by acknowledging your cannabis addiction and the dangers of continuous consumption. Keep an open mind about recovery opportunities and start the process today.

Get Treatment Advice Now
Speak to an expert
To get in touch with an expert, call or message us using the contact details provided below. Alternatively, you can complete our online enquiry form, and we will get straight back to you.
How Addictive Is Cannabis?
There are many preconceptions surrounding cannabis. Many individuals believe that the drug is harmless and should be made legal. Although research does promote its counterpart chemical of CBD oil for health benefits, the THC content in cannabis, if used over an extended period of time, can increase the susceptibility of an addiction forming.
As many individuals will use cannabis as a form of pain relief without a prescription, it is likely that without controlled quantities and consumption timeframes, a cannabis addiction can develop. This is down to the relaxing and calming effects that cannabis produces which can become a sought-after sensation after a prolonged period of time.
This is where innocent consumption for recreational or health purposes can advance into an addiction. Cannabis use is also linked to mental health issues, which can either result from cannabis use or be pre-existing.
For those who consume cannabis for its positive effects, an addiction can develop over time, similar to other illegal drugs. Once tolerances build-up, greater consumption will be needed to reach the same positive sensation that was first experienced. It can also be difficult to realise that you are suffering with an addiction, which is why family support and intervention is sometimes necessary to diagnose a problem.
Over time, once the brain has noticed and started to depend on cannabis to function optimally, ongoing cravings can be experienced which signals an addiction.
However, long-term cannabis abuse can also cause lasting physical and psychological impacts, contributing to an addiction.
From heart and lung problems, reduced quality of life to the development of mental health conditions such as depression and anxiety, and a breakdown in relationships, negative side effects are likely if a cannabis addiction is not treated.
Why Complete A Cannabis Rehab Programme?
As touched on above, a cannabis addiction can result in moderate to chronic cognitive impairment. The majority of drug addictions cause psychological side effects, changes in behaviour, perception and decisions. However, there's a high correlation between cannabis abuse and mental health problems. A large number of cannabis users will experience a degree of mental health changes as a result of extensive consumption.
It's important to consider your health and safety while reducing your cannabis consumption. When detoxing from cannabis, withdrawal symptoms will be experienced. These can include both physical and psychological side effects, such as mood changes, headaches, sweating and chills, depression, insomnia, and cravings.
A controlled approach will be followed during the withdrawal process to avoid any possible dangers, and medical supervision is maintained throughout the entire cannabis rehab programme.
Cannabis addiction is best treated at a residential rehab facility which offers specialised addiction support. As well as psychological support, medical intervention will also be required to withdraw from cannabis. Dual diagnosis is a treatment programme that is used when a resident is suffering from both a cannabis and mental health condition. It treats both elements of your mental state in order for you to achieve a full recovery.
With this in mind, to prioritise your health and safety while increasing your recovery rates significantly, visiting a treatment centre and completing a cannabis rehab programme should be your next step if you're aiming for long-term recovery. Here at Addiction Advocates, we can organise a facility which will work best for you. Contact us today to find out more.
What Causes A Cannabis (Marijuana) Addiction?
Cannabis (marijuana) addictions arise from many different factors. Mental health disorders are one of the leading causes.
This is because cannabis use can reduce the negative symptoms that are associated with mental health disorders.
Other causes of a cannabis (marijuana) addiction include, but are not limited to the following:
Peer pressure
Extensive cannabis use
Genetics
Abuse
Trauma
Bereavement
Irrespective of the cause of a cannabis addiction, various treatment options are available for people from all walks of life to take advantage of.
Signs and Symptoms Of A Cannabis Addiction
Due to its nature, cannabis misuse and dependency causes several physical and psychological symptoms.
Significantly impairing an individual's health, the symptoms associated with cannabis addiction are an indication that the brain and body are struggling to cope.
However, the symptoms of cannabis abuse often go ignored and contribute to nearly 7,000 hospital admissions being made in England each year.
Identifying the symptoms of cannabis addiction is extremely important in order to make a recovery. However, many fail to recognise that they have the symptoms that indicate that professional treatment is needed.
Below, we have outlined several common symptoms of cannabis misuse and dependency.
Physical Symptoms
Fatigue
Bloodshot eyes
Dry mouth
Increased appetite
Reduced interest in appearance
Psychological Symptoms
Paranoia
Poor judgement
Irritability
Mood swings
Insomnia
Behavioural Symptoms
Changes to routine
Secretive behaviour
Isolation
Change in interests
Financial difficulty
Broken relationships
Though the symptoms noted above are commonly associated with cannabis abuse and addictions, it is important to remember that the signs and symptoms vary from person to person.
Some individuals will only experience a few of the physical and psychological symptoms, while others will come to encounter a multitude of symptoms.
How Long Does Cannabis Rehab Last?
Just like developing an addiction, rehab experiences and the duration of treatment depends on the individual. Differing influences can be the initial motive of cannabis abuse, resulting in fluctuating levels of necessary treatment and care. The recommended length of treatment is 28 days for an extensive recovery programme, however this can vary.
As a result, it is difficult to offer an accurate timescale for cannabis rehab for all individuals. However, some factors can indicate the levels of treatment which will be needed. Rehab admissions can be discussed via an initial telephone assessment.
Factors of cannabis rehab time frames include:
The effects of cannabis on your physical and mental health
Your personal circumstances
The severity and length of your cannabis addiction
Your current support networks
Your susceptibility and readiness to recover
Your ability to acknowledge that you're addicted to cannabis
Whether any pre-existing mental health problems are present
Although average rehab stays can last between 28 and 90 days, it is important to remember that this timescale varies depending on the above factors. The important detail to remember is that, no matter how long a cannabis rehab programme takes if completed successfully, great recovery opportunities are available.
Contact our team at Addiction Advocates to start your addiction treatment today.
What To Expect Of Treatment For Cannabis Addiction
As touched on above, rehab is a personal experience, so the recommended treatment for a cannabis addiction will vary. However, there are common steps in place to treat addiction, along with improving recovery success rates.
The initial stage of a cannabis rehab programme will be the cannabis detox process, which will consists of a physical withdrawal from the drug. The majority of clients will likely require a withdrawal from cannabis. This short-term challenge will vastly improve the long-term potential to diminish all cannabis cravings.
Alongside medical treatment options, psychotherapy is highly beneficial when working through a behavioural illness. As great physical and mental changes are likely when considering the cognitive functioning of a cannabis user, psychological support is essential to withdraw mentally from the drug.
Therapy treatment such as cognitive behavioural therapy, support groups, and group therapy are heavily utilised treatment services, and will likely make an appearance in your personal treatment programme. It's also important to note that this approach is advantageous for those suffering from a dual diagnosis of mental health disorder and cannabis addiction, which is commonly prevalent in people with a cannabis addiction.
During your personalised treatment programme, you should expect to gain knowledge about addiction, along with positive coping mechanisms to manage it. This approach is in place to provide clients with life-saving tools which they will be able to use post-rehab.
Although cannabis rehab programmes are valuable and can influence high success rates, this technique will minimise the opportunities for future relapses after successful completion of private drug and alcohol treatment.
Treatment Options For Cannabis Addiction
Treatment options for cannabis addictions greatly vary and depend on the rehab programme, the severity of addiction, the symptoms an individual experiences, as well as the physical and psychological impact the addiction has caused.
Usually, treatment for cannabis (marijuana) addiction includes:
Detoxification
Rehabilitation
Psychological therapy
Well-being therapy
Detoxification is the first stage in addiction treatment. Medically assisted withdrawal essentially removes harmful toxins from the body and brain. Following detoxification, rehabilitation treatment programmes then consist of therapies and coping mechanisms.
Rehabilitation treatment programmes include cognitive behavioural therapy and counselling sessions. Combined, these particular treatments ensure that underlying causes of addiction can be identified and overcome.
As cannabis (marijuana) addictions often arise due to mental health disorders, some individuals will require dual diagnosis treatment. This particular treatment sees an individual simultaneously progress through addiction and mental health treatment to maximise their recovery efforts.
Although the above treatments are exceptionally beneficial, no one person is the same. Likewise, no one addiction is the same. Considering this, customised treatment programmes are provided to ensure that the best form of treatment is given to every individual.
Short-term vs Long-term Addiction Treatment
If you are looking to recover from your cannabis addiction, it is important to remember that this can be a long process. Short-term treatment options are available and can work. However, this will usually favour individuals who don't suffer from psychological side effects.
It is important to note that future treatment or ongoing psychological support may be required after completing a cannabis rehab programme. This will depend on your personal circumstances and the background of your addiction.
To benefit from long-term recovery by completing a short-term residential rehab programme, contact our team here at Addiction Advocates. We take the stress of finding a rehab centre for you, complete assessments, and help you to find a suitable cannabis rehab programme for you. Call us on 0800 012 6088 or send us an email at info@addictionadvocates.com.
Frequently Asked Questions
Cannabis, which is otherwise known under its other remits as "marijuana", "weed", "skunk" is a plant with psychoactive properties and one of the most widely used illegal substances in the world. In recent years it has been legalised in a number of countries giving it more prominence across the world. Cannabis can be consumed in a number of ways, but it is typically smoked. When smoked, the user inhales the psychoactive chemical THC (delta 9 tetrahydrocannabinol) giving the user feelings of relaxation and happiness, otherwise commonly referred to as "stoned"
How to speak to someone with a cannabis addiction
It's very difficult to have a conversation with any addict as most do not want to talk about their addiction. Cannabis can be even more difficult as it's perception to many is that it isn't dangerous and is not addictive, so often addicts don't see a problem with it. When speaking to someone with an addiction to cannabis, you need to outline your boundaries and explain of certain behaviours that you have found distressing when the person has been under the influence. It's important to let them know of boundaries, but also to not be judgemental and negative. In this situation, you need to be supportive and provide them with empathy, reasoning and support. An excellent way of being both practically supportive and emotionally supportive is to offer to attend an initial consultation with a GP with them.
What are the withdrawal symptoms of Cannabis?
There are physical and psychological symptoms to cannabis withdrawal. The psychological withdrawal symptoms can include anything from reduced appetite, vivid dreams and nightmares, agitation, anxiousness, weight loss, depression, fatigue and insomnia. The physical symptoms can include anything from stomach cramps, perspiration, shivers/fever, digestion issues and trembling.
References
[1] 7,000 hospital admissions being made in England each year. - https://digital.nhs.uk/data-and-information/publications/statistical/statistics-on-drug-misuse/2020/part-1-hospital-admissions-related-to-drug-misuse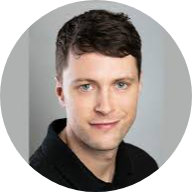 What do our previous clients think?
Really enjoyed my time at Asana lodge. Staff are great and most have previous experience of the afflictions that affect all the clients, so they can relate to the situation you are in. I feel ready now to tackle the outside world with all the skills I have learnt.
Thank you to all the staff at asana lodge from management to the cleaners, everyone made me feel so welcome and really went above and beyond to help me in my recovery. highly recommend anyone seeking help with addiction depression and anxiety to go to asana lodge and heal your mind body and soul.
Everyone at Cassiobury court have been very supportive with my recovery and I have learnt a lot over the past 14 days. I am taking away some good tools to help me with my addiction. I look forward to seeing the piers at the aftercare service.
I came to you desperate, feeling so depressed and anxious. I left feeling hopeful and grateful and excited about life. I can't believe the change in just 28 days.
Latest News
When most people think of drug addiction, they probably picture illegal drugs such as cocaine or heroin. Medicines including painkillers
How We Help
Finding the right treatment for your addiction can be difficult this is why we have created a service which takes the stress away which can be a massive relief when dealing with an addiction.
Self Referrals
Suffering with an addiction and being alone can be a horrific scenario for many. Whether you have a drug or alcohol addiction, we're here to help.
Family Referrals
Do you have concerns that a loved one may be affected by substance misuse? Have you spotted any signs and symptoms of a drug and alcohol…
Friend Referrals
Are you worried that a friend's alcohol or drug consumption has become out of control? For many individuals, substance abuse starts unintentionally…