Nicotine Addiction Treatment & Rehab
Updated on 28/10/2022
Medically reviewed by
Dr Alexander Lapa (Psychiatrist)
While many believe that smoking is simply a bad habit that they have picked up over time, smoking is classed as an addiction as it increases nicotine consumption.
In the United Kingdom, at least 13.9% of adults smoke cigarettes every single day. Unbeknown to many, nicotine is an addictive drug. This essentially explains why those who smoke often feel compelled to do so on a frequent basis. It also explains why many find it difficult to stop smoking without professional help and support.

Get Treatment Advice Now
Speak to an expert
To get in touch with an expert, call or message us using the contact details provided below. Alternatively, you can complete our online enquiry form, and we will get straight back to you.
Sadly, an increase in hospital admissions and deaths related to smoking highlights a greater need for Nicotine addiction treatment & rehab.
Yet, as smoking is considered to be somewhat normal and harmless by millions, a decrease in the number of people taking advantage of Nicotine addiction treatment & rehab has been noted. In fact, only 740,000 people are thought to seek Nicotine addiction treatment in the United Kingdom. [1]
Recognising Nicotine Addictions
As smoking is, as touched on above, perceived to be a somewhat normal part of everyday life for millions of adults across the world, recognising and spotting nicotine addictions can be tricky.
However, there are various signs and symptoms that essentially indicate that a nicotine addiction is present.
For example, individuals that smoke will often find themselves craving nicotine or cigarettes. These cravings indicate that a nicotine addiction is present. However, many overlook this.
When nicotine is not administered, it is not uncommon for smokers to experience mood swings. This change in an individual's mood highlights that they are experiencing withdrawal symptoms.
While many fail to realise it, experiencing withdrawal symptoms also signals that a Nicotine addiction is present.
Securing Nicotine Addiction Treatment & Rehab Can Be Lifesaving
Nicotine is associated with various physical and psychological health complications that can regrettably have a significant and irreversible impact on an individual's life.
Considering this, Nicotine addiction treatment & rehab can be lifesaving.
Yet, as an addiction to Nicotine impairs an individual's life, securing treatment is easier said than done. Many will fail to recognise that an addiction is reducing the quality of their life.
In contrast, others will overlook the complications associated with Nicotine addictions to feed their addiction.
If you have become addicted to Nicotine and find yourself looking for Nicotine addiction treatment & rehab, you will undoubtedly feel anxious about the thought of securing professional help.
However, you must understand that without addiction treatment & rehab, you will find it impossible to overcome your addiction. You will find the quality of your life significantly reduces, and you may even sadly lose your life to your addiction.
Outpatient Nicotine Addiction Treatment & Rehab
Commonly provided by the NHS and some private rehabs, outpatient Nicotine addiction treatment & rehab is a popular solution for many when a Nicotine addiction arises.
When outpatient Nicotine addiction treatment & rehab is secured, individuals have access to various treatments, such as detoxification and therapy.
Administered on a daily basis, outpatient Nicotine addiction treatment often spans 28 days. This sees those in treatment visit their chosen rehab every day for treatment, before returning home for the evening.
Inpatient Nicotine Addiction Treatment & Rehab
Across the United Kingdom, many individuals will take advantage of the outpatient Nicotine addiction treatment & rehab that is available to them.
This is often because they believe that this is the only treatment available. However, this is not true. Inpatient Nicotine addiction treatment & rehab can also be accessed when a Nicotine addiction is present.
Unlike outpatient Nicotine addiction treatment & rehab, inpatient treatment is administered on a residential basis. Those who attend inpatient rehabs for Nicotine addiction treatment are required to stay in rehab throughout the duration of their treatment.
Although this may seem unnecessary, inpatient rehab safeguards those progressing through treatment from triggers that could hinder their recovery.
Which Is Better, Outpatient Or Inpatient Nicotine Addiction Treatment & Rehab?
When the time comes for you to consider securing treatment for a Nicotine addiction, it is entirely normal for you to question whether outpatient or inpatient rehab is better. However, the answer entirely depends on your personal circumstances.
At Addiction Advocates, we frequently refer individuals who contact us for addiction treatment to private inpatient rehabs.
This is because the success rates are much greater. Inpatient rehab also helps many individuals recover from the ramifications of their addiction in a safe space. Yet, due to the costs associated with private inpatient rehab, we understand that this is not a suitable option for everyone.
Considering this, to determine whether inpatient or outpatient Nicotine addiction treatment & rehab would be best for you, we recommend contacting us directly. In doing so, we can listen to your personal needs and help you ascertain which rehab would benefit you the greatest.
Nicotine Addiction Treatment
As you prepare to commence treatment at either an inpatient or outpatient rehab, the severity of your addiction and the impact your addiction has had on your life will be assessed to determine which treatments you need.
When Nicotine addiction treatment is secured, detoxification, rehabilitation and aftercare support are often combined to ensure that personalised treatment programmes are provided. Medication is also available to help treat Nicotine addictions.
These treatments remain highly effective as they encourage the body and brain to withdraw from Nicotine. Rehabilitation, in particular, will help you understand the cause of your addiction.
With the help of therapies such as cognitive behavioural therapy, you will have the opportunity to explore any pessimistic thoughts and behaviours that you need to overcome to secure a long-term recovery.
Following detoxification and rehabilitation, aftercare support will assist you as you complete your treatment programme and continue your recovery.
Aftercare support usually sees individual's invited to attend weekly group sessions and addiction support groups.
Contact Us Today To Discuss Nicotine Addiction Treatment & Rehab
Irrespective of whether you have been battling a Nicotine addiction for weeks, months or years, securing Nicotine addiction treatment & rehab is vital.
If you are ready to overcome your Nicotine addiction, contact us today to find out more about your Nicotine addiction treatment & rehab options.
References
[1] Enquiry Form - /contact-us
[2] only 740,000 people are thought to seek Nicotine addiction treatment in the United Kingdom. - https://www.ons.gov.uk/peoplepopulationandcommunity/healthandsocialcare/healthandlifeexpectancies/bulletins/adultsmokinghabitsingreatbritain/2019#:~:text=Of%20the%20constituent%20countries%2C%2013.9,of%20current%20smokers%20(19.0%25).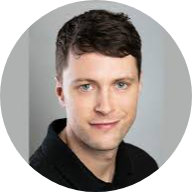 What do our previous clients think?
Really enjoyed my time at Asana lodge. Staff are great and most have previous experience of the afflictions that affect all the clients, so they can relate to the situation you are in. I feel ready now to tackle the outside world with all the skills I have learnt.
Thank you to all the staff at asana lodge from management to the cleaners, everyone made me feel so welcome and really went above and beyond to help me in my recovery. highly recommend anyone seeking help with addiction depression and anxiety to go to asana lodge and heal your mind body and soul.
Everyone at Cassiobury court have been very supportive with my recovery and I have learnt a lot over the past 14 days. I am taking away some good tools to help me with my addiction. I look forward to seeing the piers at the aftercare service.
I came to you desperate, feeling so depressed and anxious. I left feeling hopeful and grateful and excited about life. I can't believe the change in just 28 days.
Latest News
Whilst this may be a unique subject, it should be broached with sensitivity and openness. If you are concerned about
How We Help
Finding the right treatment for your addiction can be difficult this is why we have created a service which takes the stress away which can be a massive relief when dealing with an addiction.
Self Referrals
Suffering with an addiction and being alone can be a horrific scenario for many. Whether you have a drug or alcohol addiction, we're here to help.
Family Referrals
Do you have concerns that a loved one may be affected by substance misuse? Have you spotted any signs and symptoms of a drug and alcohol…
Friend Referrals
Are you worried that a friend's alcohol or drug consumption has become out of control? For many individuals, substance abuse starts unintentionally…