Rehab is a large investment when considering your time and effort. Great concentration and resources are required when looking to work through a rehab programme. With this in mind, you need to ensure that you are visiting the most appropriate drug and alcohol rehab Liverpool clinic, while also completing the most effective drug and alcohol treatment options.
Unfortunately, across the UK, the standard of rehab is inconsistent. Treatment methods, the longevity of rehab programmes and long-term recovery probabilities all deviate.
Through fluctuating standards, it can be difficult to gauge whether you are investing in a worthwhile time of drug and alcohol rehabilitation.
To ease this time for you, to secure a high-quality and results-driven rehab programme, we can help you here at Addiction Advocates.
Through our specialities and our renowned affiliated treatment centres, we can assist you with selecting the right drug and alcohol rehab Liverpool to visit, to recover from.
Although you may currently feel like you're going around in circles, delaying your rehabilitation efforts, through our referral services, you'll soon break the cycle of addiction.
Is now the right time to recover?
Before starting a time of drug and alcohol rehabilitation, it is firstly important to gauge whether now is the right time to recover. Have you struggled this far to find an appropriate drug and alcohol treatment centre down to an overwhelming choice or down to internal battles?
Are you being motivated by others to recover, reducing your desire to start a rehab programme? Or are you personally set on recovering, with the aim to invest yourself into the most effective rehab programme?
If your situation sounds like the latter, it sounds like now is the right time to recover. However, if you're struggling to fully invest yourself into the prospect of visiting a drug and alcohol rehab Liverpool, you may need to prepare yourself better.
Readiness is very important when looking to withdraw from drugs and alcohol. If you currently suffer from a chronic addiction, where a strong reliance has developed, reducing your intake will initially be tough.
Likewise, opening up about sensitive and emotional triggers may cause some distress. You must be ready for these challenges, in order to benefit from rehab. You must see the value in rehab, with the personal desire to lead a life without drugs and alcohol.
Once you reach this point, you'll be ready to recover, you'll be prepared to invest yourself into a rehab programme.
Finding a drug and alcohol rehab Liverpool, with our help
If you've struggled this far to find a drug and alcohol rehab Liverpool, we understand why. There are many different approaches, treatment centres and detox recommendations out there. Some will work for a proportion of clients, while for others, limited recovery results will be achievable.
With this in mind, working with a specialist referral team is advised, exactly what we offer here at Addiction Advocates. Through our assessment process, we can understand what helps you tick. We can gauge the type and level of care and addiction treatment that you require to motivate recovery.
Through this approach, we can narrow down the most suitable drug and alcohol treatment centres, matching your budget, personal needs and location. Based on your selection, we can then activate your referral to a drug and alcohol rehab Liverpool, indicating the beginning of your road to recovery.
Avoid spending a significant amount of time searching through localised treatment programmes. We can ease this process for you, helping you prepare adequately for drug and alcohol rehabilitation.
Why select a private rehab centre?
While completing your search, you may have considered alternative streams of rehabilitation. Although free treatment through the NHS is a convenient choice, especially for those with limited resources, if you are aiming for an efficient yet sustainable recovery, considering private rehab will be recommended.
Through our referral services, we will ensure that you can experience the below benefits by visiting a drug and alcohol rehab Liverpool.
Leading addiction treatments
You will have access to industry-leading addiction treatments that work. Combined, they will help you withdraw physically and psychologically from drugs and alcohol while preparing for a sober future. From a detox programme to therapy sessions and exposure therapy, you will progress through life-changing methods.
Personal rehab programmes
By investing in a private rehab, you will be welcomed with a personal programme. This will advance your recovery rates significantly, by ensuring that your strain of addiction can be worked through. Unfortunately, generalised treatment programmes cannot offer sustainable long-term recovery.
Recovery designed environments
Based in Liverpool, you will reside from your selected treatment centre, offering recovery designed environments. Where you live while withdrawing from drugs and alcohol is very important. You'll experience a controlled yet positive and friendly atmosphere, helping you relax into rehab.
24/7 care by professionals
The support of medical professionals and addiction specialists will be available through our partnering rehab centres. This is very important to ensure that you are healthy, safe and progressing through rehab. A handheld approach will be followed, ensuring that you are supported through both the struggles and the achievements.
Higher recovery rates
Higher recovery rates are obtainable through private rehab. This is down to the entire offering, by combining all resources, all streams of support, all treatment options and all life-changing stages.
Relapse prevention planning
Plans must be in place to maintain long-term recovery. Through rehab, you will work with specialists to form a personal relapse prevention plan. This plan will support you through your transition home, ensuring that you can maintain sober living, self-sufficiently.
Aftercare services in Liverpool
In combination with your relapse prevention plan, aftercare services will be available in Liverpool. Through this consistent offering, you will have the motivation, the guidance and the tools to sustain long-term recovery.
The chance to change your life
Through a private drug and alcohol rehab in Liverpool, you will have a realistic chance at changing your life. Through the above benefits, you will experience a worthwhile time of rehabilitation, helping you slowly disconnect from drugs and alcohol.
There is significant value awaiting through rehab. Are you ready to experience it? If so, reach out to our team to begin your admission process.
Source 
https://www.nhs.uk/
Frequently Asked Questions
What is it drug and alcohol rehab in Liverpool like?
Every drug and alcohol rehab clinic is different, but rehab clinics are usually safe and tranquil centres of support that are designed specifically for healing and recovery. You'll have your own bedroom and bathroom and have your meals made for you that are both healthy and align with your dietary requirements. You should expect a bespoke but fairly regimented timetable to help you overcome boredom as it is when boredom seeps in that people tend to be driven to temptation to relapse. Your timetable will include a plethora of different therapies such as Art therapy, individual counselling and group therapy and you'll also be involved in many extra-curricular activities too. Initially, you'll likely go through a detoxification period which can be for some the most difficult element as your body and mind adjust to no longer having the substances and begin to recover, but after that period ends, you should find the rest of your time in rehab as an enlightening and rewarding experience.
How much does drug and alcohol rehab in Liverpool cost?
The price of rehab all depends on which clinic you choose the length of stay and any optional extras you wish to include. There are many luxury clinics available which will inevitably charge a premium for using their services, however there are more modest choices available for a cheaper price. Typically for a 28 day residential rehab programme you are looking at between £4,000 and £13,000
How can I get NHS funded Rehab in Liverpool?
This is a regular question we get asked, normally once the client understands the cost of rehab. The NHS has had its fair share of issues in recent years when it comes to demand and funding so it can be fairly difficult to acquire residential rehab on the NHS, but it is not impossible. We always advocate taking residential rehab, but unfortunately residential rehab tends to be viewed as the last alternative partly due to the cost. To acquire rehab in Liverpool on the NHS you'll need to get in touch with your local Drug And Alcohol Team (DAAT) in Merseyside. Booking an appointment with your GP or another public facing body such as a social worker will help as they will often refer you. Once you've been referred you will undergo an assessment by the DAAT who will then decide your next steps. They may offer you residential rehab but it is likely they will offer you outpatient rehab, as due to the costs residential rehab is seen as a last resort. If you still require residential rehab and have made every commitment to your outpatient rehab, then residential rehab may be offered to you.
How long does Rehab in Liverpool last?
The length of your residential rehab programme is bespoke to the clients needs. If the client requires more time then they will be offered more time, however if they require less time then they will be provided with less time. It all depends on the clients individual needs, but typically you can expect the programme to last around 28 days.
Latest News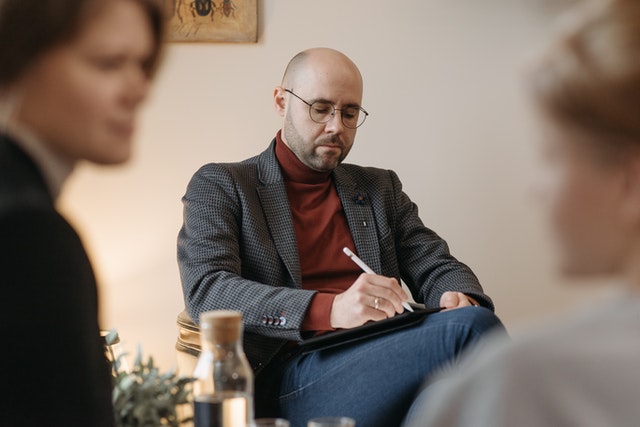 A wide range of treatment services, plans and providers are accessible throughout the addiction recovery process. Some will be local and flexible, while others will
How We Help
Finding the right treatment for your addiction can be difficult this is why we have created a service which takes the stress away which can be a massive relief when dealing with an addiction.
Self Referrals
Suffering with an addiction and being alone can be a horrific scenario for many. Whether you have a drug or alcohol addiction, we're here to help. Help Yourself
Family Referrals
Do you have concerns that a loved one may be affected by substance misuse? Have you spotted any signs and symptoms of a drug and alcohol… Help a Relative
Friend Referrals
Are you worried that a friend's alcohol or drug consumption has become out of control? For many individuals, substance abuse starts unintentionally… Help a Friend