Are you hoping to experience a quick admission into drug and alcohol rehab? Are you, however, unsure of the necessary steps and what to expect from a rehab admission?
Oxfordshire
Many individuals will initially attempt to complete this process alone. While it is a positive sign to see the desire of visiting rehab, we understand how challenging an admission can be to arrange while also battling through the effects of substance abuse.
Down to this, working with referral specialists, such as our team at Addiction Advocates can offer great respite, providing time and effort for you to familiarise and prepare yourself for drug and alcohol rehab.
Steps to complete admission into a drug and alcohol rehab in Oxfordshire
Understandably, the below admission process can feel long-winded. Yet, through our services, an efficient admission into a drug and alcohol rehab in Oxfordshire can be arranged. Through experience, our thorough admission process works, by ensuring that suitable rehab programmes are secured. This paired with efficiency can help our clients benefit from a strong starting point and a progressive rehab experience.
Telephone assessment
Reaching out to our team will show your interest to utilise our rehab referral services. If you are then happy to push ahead, we will begin your admission with a telephone assessment.
This assessment will cover your requirements when considering drug and alcohol rehab. Your readiness to recover, your budget, your physical and psychological health, your end recovery goals, and your drug and alcohol addiction makeup will be considered.
While it may be difficult to open up about your experiences with drugs and alcohol, it is necessary to secure a safe and suited rehab journey.
Rehab search and selection
Once we understand your personal requirements and expectations of rehab, we can work to search and select a suitable treatment centre. Matching your requirements, we will search through local rehab centres, considering their reputation, cost, recovery rates and approach to drug and alcohol rehabilitation.
Through narrowing down potential rehab clinics, we will work to source a drug and alcohol rehab in Oxfordshire which ticks all of your requirement boxes.
Arranging your admission
At this stage of your admission, all details will be communicated and ready to arrange. Here's where your admission date, marking the beginning of your rehab programme can be arranged, offering mutual convenience.
Please be aware that timescales can vary, leading up to your admission date, all depending on your selected rehab clinic. Yet, to avoid the risk of delays, time will be considered when securing your admission into rehab.
Commencing your rehab programme
Your admission date into your selected rehabilitation centre will soon come around, which will mark the commencement of your rehab programme. This is where you'll begin to feel the positive effects of your residing environment, from the support of leading medical teams, and from the comfort of a like-minded community.
Residential assessment
To secure your readiness and ability to begin addiction treatment, a residential assessment will be necessary. Here your dedicated medical team will assess the makeup of your addiction while ensuring that you are healthy on physical and psychological levels to experience withdrawal and realignment.
Through this assessment, plans will also be in place to form your personal rehab programme, carrying suitability and safety for you.
The start of addiction treatment
The last step of your admission will mark the start of your addiction treatment sessions. You'll likely start with a drug and alcohol detox, soon followed by therapeutic therapies. Art therapy, stress management, CBT, relapse prevention and dual-diagnosis treatment are a few to mention.
Again, this may come across as a lengthy process. Yet, through our specialist experience and services, you'll soon be visiting a fitting drug and alcohol rehab in Oxfordshire, offering a positive start to addiction recovery.
Benefit from reassurance through our services
By utilising our services and experiencing the above admission process, you can benefit significantly from reassurance. Feeling reassured and confident in your up and coming rehabilitation steps is encouraged. This should also be the case when trusting the guidance and recommendations of medical and addiction specialists within rehab.
Through our vast search and selection process, you can feel confident that the most suited drug and alcohol rehab in Oxfordshire has been selected for your needs. Ultimately, this experience will directly impact your ability to recover from addiction.
You'll also benefit from reassurance when considering our affiliated rehab clinics. We only work with leading facilities who promote residential rehab, personalised rehab programmes, strong recovery rates, and the priority of safety. This is very important to us, to ensure that our clients can experience the intentions of drug and alcohol rehab.
Lastly, through our services, you can feel reassured that an efficient and definite rehab admission will be made. Delays will be kept at bay, ensuring that your readiness to recover can be utilised. There is also a strong likelihood that a convenient admission date will be arranged, helping you begin rehab as soon as possible.
Through this reassurance, you will have greater trust and certainty in rehab and the experiences it can offer. This can benefit your susceptibility to addiction treatment, your acceptance of recommendations, and your ability to rely on drug and alcohol rehabilitation.
Start the admission process today by reaching out for our support. From here, you'll soon be on your way to finding a drug and alcohol rehab in Oxfordshire, meeting your personal needs. Experience the highest level of care and quality by trusting our services at Addiction Advocates.
Latest News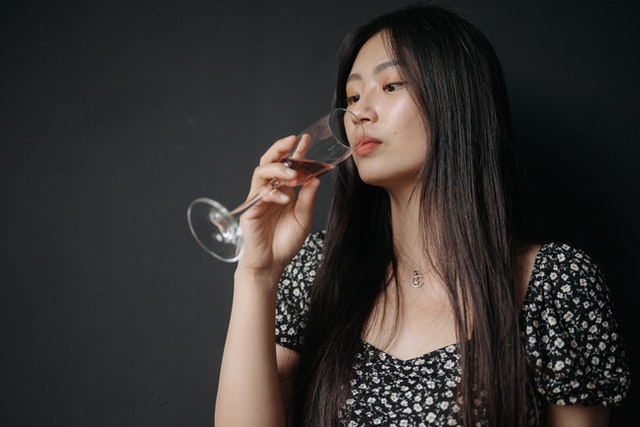 Alcoholism is one of the most harmful and impactful addiction diagnoses here in the UK. It's driven by the consumption and support
What We Offer
Free Telephone Assessment
This is done to assess what sort of help is needed so we can recommend an addiction treatment service that can provide the best help possible.
All calls are strictly confidential and are carried out by a trained healthcare professional.
No obligation recommendations are made after a full assessment of yourself or loved ones situation is fully made.
Recommendations include specialist addiction treatment programmes in CQC regulated facilities based throughout the UK.
If you are unable to afford private treatment then public healthcare and charities would also be recommended to you.
How We Can Support You
We have a large number of helpful services available to help give you the best possible support when it comes to dealing with addiction.
Just some of the services we can offer includes:
Free confidential telephone assessment
Recommending CQC regulated residential addiction treatment providers
Arranging for an intervention, if needed
Insights into how different therapies and evidence based treatments work
How detoxification works and what is the most safest option
What type of rehab and detox programmes would be best suited for yourself or loved one
Recommendations of the best providers in your area
Why Choose Us?
We can help take the stress out of finding an addiction treatment provider by recommending only the best options available that fully suits your criteria.
The help and advice we can provide includes making sure that your journey towards recovery is one that can definitely be achieved.
Taking the step towards recovery can be incredibly tough but we are here to put your concerns at ease by giving you insights into the safety of undertaking residential addiction treatment and how it can put you on the path towards long lasting recovery from addiction.
Our team of advisors have extensive experience and knowledge about the subject of addiction and the treatment provided so if you have any questions then they will be more than happy to help.
Get started today by calling our friendly team today on 0800 012 6088.
How We Help
Finding the right treatment for your addiction can be difficult this is why we have created a service which takes the stress away which can be a massive relief when dealing with an addiction.
Self Referrals
Suffering with an addiction and being alone can be a horrific scenario for many. Whether you have a drug or alcohol addiction, we're here to help. Help Yourself
Family Referrals
Do you have concerns that a loved one may be affected by substance misuse? Have you spotted any signs and symptoms of a drug and alcohol… Help a Relative
Friend Referrals
Are you worried that a friend's alcohol or drug consumption has become out of control? For many individuals, substance abuse starts unintentionally… Help a Friend