Have you decided that it is now time to seek help? Do you find yourself unsure of the support that is available from a drug and alcohol rehab in Hatfield?
Hatfield
At Addiction Advocates, we are on hand to provide a wealth of support to individuals that are struggling with drug and alcohol addictions.
More than often, those struggling will choose to keep their addiction a secret from their loved ones, friends, colleagues and even employers.
Many will silently suffer as a way to protect their family from the shame that they believe their addiction will bring, while others will suffer alone to minimise the risk of losing their jobs.
However, keeping an addiction a secret is not ideal, nor is it recommended. Although it is thought that keeping an addiction a secret will prevent others from getting hurt, this is not true. As touched on above, as an addiction escalates, the impact that it has on the individual suffering will eventually harm those around them.
In addition, many keep their struggles with substances to themselves as they are unaware of the support that is available to them. The lack of understanding surrounding rehabilitation treatments, rehabs and services such as the ones we provide prevent many from reaching out for guidance.
Sadly, when an addiction is present, time is of the essence when it comes to obtaining treatment. With this in mind, deferring treatment for an addiction can have several consequences on an individual's physical and psychological health.
The Impact Drug and Alcohol Addictions Have On An Individual's Physical Health
As an addiction comes to light, various physical side effects will be felt and seen almost instantly. While a number of the physical side effects will solely be felt by the individual suffering, physical changes will likely be observed by family members, friends, colleagues or even employers.
The short term effects that an individual suffering with a drug or alcohol addiction will feel include an increased heart rate, irregular heartbeat, fatigue and muscle cramps.
The short term effects that may be observed by others include weight loss, lack of effort in physical appearance, pale skin and red eyes.
The long term effects that drug and alcohol addictions have are much more disastrous than the short term effects. Many of the long term effects will see an individual suffer from a variety of health complications.
The long term effects that drug and alcohol addictions have on an individual's physical health include, but are not limited to the following;
Greater risk of diabetes
Suffering from malnutrition
Liver damage
Liver failure
Heart damage
Heart failure
A multitude of cancers including throat cancer
High blood pressure
Increased risk of suffering from a stroke
If you have noticed any of the above physical changes in yourself, or experience any of the symptoms or illnesses, we would recommend contacting a drug and alcohol rehab in Hatfield as soon as possible.
The Impact Drug and Alcohol Addictions Have On An Individual's Psychological Health
Unlike the impact that drug and alcohol addictions have on an individual's physical health, onlookers will be unaware of how an addiction is impairing an individual's psychological health.
This is because the impact that drug and alcohol addictions have on an individual's psychological health will have various repercussions on the way in which their brain works and functions.
As an addiction arises, psychological side effects often include short-term memory loss, paranoia, insomnia and changes in behaviour. Although these side effects will eventually alleviate, left untreated, they can cause several long-term effects to arise. While the long-term psychological effects that an addiction has can be reduced, they are often irreversible.
The long-term effects that drug and alcohol addictions have on an individual's psychological health include the following;
Increased risk of suffering from mental health disorders such as anxiety and depression
Long-term memory loss
Hallucinations
Inability to concentrate
Blackouts
Seizures
Neurological disorders
If you are suffering from any of the psychological effects noted above, it is in your best interest to obtain support from a drug and alcohol rehab in Hatfield immediately.
How Addiction Advocates Can Help Those Struggling with Addictions
If you are searching for a drug and alcohol rehab in Hatfield and find yourself at a loss when it comes to obtaining help, our self-referral service will provide you with the assistance that you need to secure treatment for your drug or alcohol addiction.
When you take advantage of our self-referral service, you will find that you have someone to confide in. You will also find yourself provided with an abundance of information regarding the treatment available at a drug and alcohol rehab in Hatfield.
Furthermore, when you contact our team, we will offer you advice with regards to the steps you need to take to ensure that you can achieve your recovery goals. You will additionally have the ability to ask any questions that you may have.
As and when you are ready to take the first step in overcoming your addiction, at Addiction Advocates, we will take the stress of locating a suitable rehab from your shoulders. When you contact us, we will conduct a pre-admission assessment which will provide us with a wealth of information surrounding your addiction.
In turn, we will be able to determine the treatment that you may need and locate a suitable drug and alcohol rehab in Hatfield for you. We will make a referral on your behalf and ensure that you can commence treatment shortly after initially contacting us.
We know that reaching out for help is somewhat daunting. However, in doing so, you can free yourself from the shackles of addiction and live a healthier, happier future.
Refer Yourself To A Drug and Alcohol Rehab in Hatfield Today
If you have concluded that it is time to regain control of your life and alleviate yourself from your addiction, please contact us today.
Latest News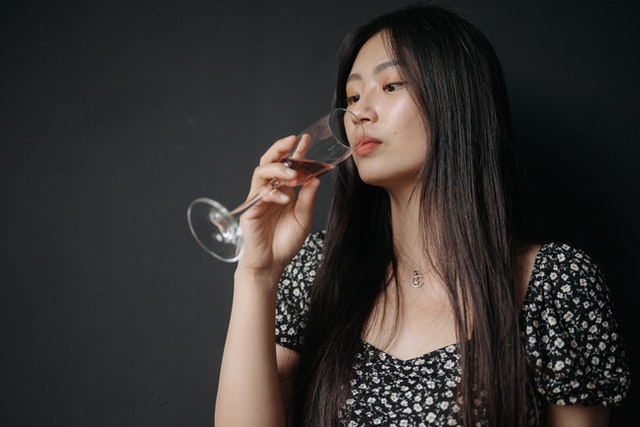 Alcoholism is one of the most harmful and impactful addiction diagnoses here in the UK. It's driven by the consumption and support
What We Offer
Free Telephone Assessment
This is done to assess what sort of help is needed so we can recommend an addiction treatment service that can provide the best help possible.
All calls are strictly confidential and are carried out by a trained healthcare professional.
No obligation recommendations are made after a full assessment of yourself or loved ones situation is fully made.
Recommendations include specialist addiction treatment programmes in CQC regulated facilities based throughout the UK.
If you are unable to afford private treatment then public healthcare and charities would also be recommended to you.
How We Can Support You
We have a large number of helpful services available to help give you the best possible support when it comes to dealing with addiction.
Just some of the services we can offer includes:
Free confidential telephone assessment
Recommending CQC regulated residential addiction treatment providers
Arranging for an intervention, if needed
Insights into how different therapies and evidence based treatments work
How detoxification works and what is the most safest option
What type of rehab and detox programmes would be best suited for yourself or loved one
Recommendations of the best providers in your area
Why Choose Us?
We can help take the stress out of finding an addiction treatment provider by recommending only the best options available that fully suits your criteria.
The help and advice we can provide includes making sure that your journey towards recovery is one that can definitely be achieved.
Taking the step towards recovery can be incredibly tough but we are here to put your concerns at ease by giving you insights into the safety of undertaking residential addiction treatment and how it can put you on the path towards long lasting recovery from addiction.
Our team of advisors have extensive experience and knowledge about the subject of addiction and the treatment provided so if you have any questions then they will be more than happy to help.
Get started today by calling our friendly team today on 0800 012 6088.
How We Help
Finding the right treatment for your addiction can be difficult this is why we have created a service which takes the stress away which can be a massive relief when dealing with an addiction.
Self Referrals
Suffering with an addiction and being alone can be a horrific scenario for many. Whether you have a drug or alcohol addiction, we're here to help. Help Yourself
Family Referrals
Do you have concerns that a loved one may be affected by substance misuse? Have you spotted any signs and symptoms of a drug and alcohol… Help a Relative
Friend Referrals
Are you worried that a friend's alcohol or drug consumption has become out of control? For many individuals, substance abuse starts unintentionally… Help a Friend