Preparations go way beyond ensuring that you have enough resources or time to invest in drug and alcohol rehab. Rehab requires readiness on physical and psychological levels, ensuring that you are in the right mindset to cope with those highs and lows.
Hull
By avoiding pre-rehab preparations, there is a chance that you'll fail to respond quickly to addiction treatment, that you'll struggle to open up, or that you'll suffer from excessive levels of depression, anxiety or mood-related withdrawal symptoms.
Down to this, increasing your awareness of attending a drug and alcohol rehab in Hull or the surrounding area is encouraged. By doing so, you will know what to expect, you'll be ready for what's ahead, and you'll have a stronger mindset to tackle the challenges of drug and alcohol rehabilitation.
By doing so, you will benefit from rehab and the value it offers. Secure your readiness, in place to start your admission into rehab. At Addiction Advocates, we can facilitate this for you by finding the most fitting rehab experience to meet your needs.
Delve into drug and alcohol rehabilitation by reading our below Q&A or reach out with your questions today.
How can I withdraw from drugs and alcohol?
Withdrawal from drugs and alcohol can cause initial challenges. Challenges are most common for those who've abused high, consistent quantities of drugs and alcohol. Down to this, drug and alcohol withdrawal should always take place via rehab.
Withdrawal will be motivated by completing a detox programme. This programme will be medically observed by slowly reducing your drug and alcohol intake. This approach is highly recommended over a cold turkey method as it can uphold your physical and psychological health. Withdrawal symptoms can also be controlled greater through a step by step detoxification process.
Through a reduction in consumption and the use of replacement medication and therapies, withdrawal from drugs and alcohol can be achieved efficiently. Yet, only sustainably by following this up with further addiction treatment, again only recommended through rehab.
Can I select a drug and alcohol rehab in Hull?
Selecting a drug and alcohol treatment centre in your local area is doable. Yet, realistically, residential rehab should be selected in order to secure a greater rehab experience.
For clients suffering from addiction and its true symptoms, completing outpatient rehab can be impossible. This is commonly down to drug and alcohol triggers, uncontrolled through a relaxed approach to rehab. Yet, through residential rehab, those triggers can be controlled and avoided, helping to prioritise drug and alcohol withdrawal.
At Addiction Advocates, we can help you source a fitting drug and alcohol rehab in Hull by assessing your needs. From here, we can push ahead with your admission, ensuring that you can access high-quality care, efficiently.
If you'd prefer to leave Hull for a time of addiction recovery, this is also doable. We can cater to your needs through our affiliated rehab clinics, all offering residential programmes.
Will my family have support through rehab?
While an addiction causes great strain for our clients, it also causes distress for loved ones and friends. In order to overcome this blip, healing opportunities must also be available for family members.
Through our affiliated rehab clinics, family therapy sessions are commonly utilised. Here is where your family can understand your addiction, can understand how to support you, and can also forgive and move on.
While this is easier said than done, healing emotionally as a support system will benefit your long-term recovery back in Hull.
What drug and alcohol treatments will I need to complete?
Exact drug and alcohol treatment services will be communicated on your admission into rehab. This is down to the approach that most rehab clinics follow, by forming personal rehab programmes.
Yet, there is a wide range of addiction treatment options which act as pinnacle steps throughout the drug and alcohol rehabilitation process. From a drug and alcohol detox, and cognitive behavioural therapy, to art therapy, relapse prevention and stress management, you will experience a range of safe and highly effective methods.
The aim of addiction treatment is to promote physical and psychological withdrawal from drugs and alcohol. Strengthening life without drugs and alcohol is also aimed for by changing outlooks and coping strategies. Relapse prevention will also work its way into rehab, by securing long-term recovery as a realistic goal.
What's the average length of rehab?
Rehab stays can differ, all depending on personal experiences with drugs and alcohol, and with rehab itself. Down to this fluctuation, your rehab programme, including its timescale will be offered on your admission.
Yet, on average, a 28-day rehab programme will be recommended, where detoxification, withdrawal, realignment and recovery can be achievable. While this may feel like a long time to reside from a drug and alcohol rehab in Hull, it is a short sacrifice which can transform your entire future.
Will I be cured of addiction?
Unfortunately, not, down to the complexities of addiction. A cure is currently unavailable, as all addictions are different, as causations fluctuate, as triggers vary.
However, long-term recovery can be met, sober living can be achieved, and a life without drugs and alcohol can be maintained. You can reach this point by firstly completing the entirety of a drug and alcohol rehab programme. Moving on, you should accept aftercare services, further addiction treatment, and lifestyle adaptations.
By doing so, you'll be as close to a cure as possible, by removing yourself from drugs and alcohol on physical and psychological levels. As this is a long-term commitment, securing your readiness for rehab is advised. You will boost your susceptibility to a positive rehab experience if you understand the steps you must take as soon as you visit a drug and alcohol rehab in Hull.
We can make all arrangements for you as soon as you reach out for our professional addiction support at Addiction Advocates. Harness your readiness by sharing your questions today.
Latest News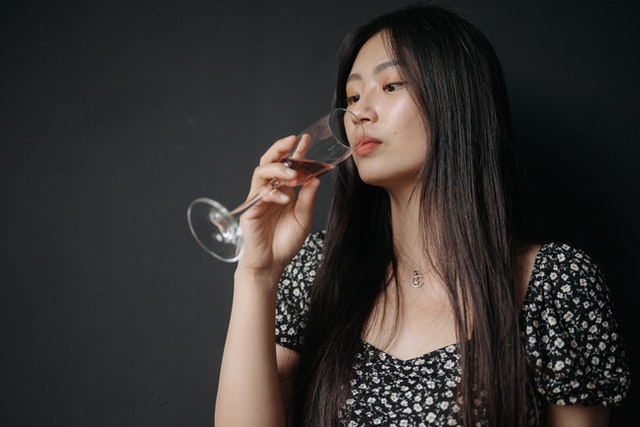 Alcoholism is one of the most harmful and impactful addiction diagnoses here in the UK. It's driven by the consumption and support
What We Offer
Free Telephone Assessment
This is done to assess what sort of help is needed so we can recommend an addiction treatment service that can provide the best help possible.
All calls are strictly confidential and are carried out by a trained healthcare professional.
No obligation recommendations are made after a full assessment of yourself or loved ones situation is fully made.
Recommendations include specialist addiction treatment programmes in CQC regulated facilities based throughout the UK.
If you are unable to afford private treatment then public healthcare and charities would also be recommended to you.
How We Can Support You
We have a large number of helpful services available to help give you the best possible support when it comes to dealing with addiction.
Just some of the services we can offer includes:
Free confidential telephone assessment
Recommending CQC regulated residential addiction treatment providers
Arranging for an intervention, if needed
Insights into how different therapies and evidence based treatments work
How detoxification works and what is the most safest option
What type of rehab and detox programmes would be best suited for yourself or loved one
Recommendations of the best providers in your area
Why Choose Us?
We can help take the stress out of finding an addiction treatment provider by recommending only the best options available that fully suits your criteria.
The help and advice we can provide includes making sure that your journey towards recovery is one that can definitely be achieved.
Taking the step towards recovery can be incredibly tough but we are here to put your concerns at ease by giving you insights into the safety of undertaking residential addiction treatment and how it can put you on the path towards long lasting recovery from addiction.
Our team of advisors have extensive experience and knowledge about the subject of addiction and the treatment provided so if you have any questions then they will be more than happy to help.
Get started today by calling our friendly team today on 0800 012 6088.
How We Help
Finding the right treatment for your addiction can be difficult this is why we have created a service which takes the stress away which can be a massive relief when dealing with an addiction.
Self Referrals
Suffering with an addiction and being alone can be a horrific scenario for many. Whether you have a drug or alcohol addiction, we're here to help. Help Yourself
Family Referrals
Do you have concerns that a loved one may be affected by substance misuse? Have you spotted any signs and symptoms of a drug and alcohol… Help a Relative
Friend Referrals
Are you worried that a friend's alcohol or drug consumption has become out of control? For many individuals, substance abuse starts unintentionally… Help a Friend