If you've tried to recover from addiction in the past but have had no luck, then make the best decision for your future by getting in touch with our drug and alcohol rehab Southam.
Southam
We will surround you with motivation, 24/7 support, and evidence-based therapies.
Our residential rehab has proven to be the most effective way to treat addiction as opposed to outpatient services or drug and alcohol rehab treatments with the NHS.
There are many reasons why residential rehab is so beneficial, the main one is that you're able to completely remove yourself from the outside world and the daily stresses of normal life.
In your home environment, you're likely to have negative influences, distractions, and added pressures which could have a detrimental affect on your rehabilitation.
This is why we strongly advise against any attempts to recover at home without any professional support. You're highly likely to fail just because you don't have the correct support network around you.
Invest in yourself and receive the highest quality care at our private drug and alcohol rehab.
Call us today on 0800 012 6088, text HELP to 83222, or email us at [email protected].
How do you know if you need to visit residential rehab?
We've seen so many clients who started off in complete denial about their addiction to alcohol or drugs.
This is quite a natural response as you don't want to be seen to have a weakness, however, addiction isn't a weakness. It's an awful, complex condition which can affect absolutely anyone so there's no need to hide or be embarrassed about seeking help.
If you're unsure about your own condition or perhaps worried about a loved one, there are some common signs to look out for which could indicate that you need to visit a residential rehab.
Probably the most noticeable sign is changes to your physical health. Substance abuse can cause physical deterioration pretty quickly, resulting in your eyes becoming bloodshot, getting skin sores, having a pale or gaunt appearance, or experiencing an unhealthy weight gain or loss.
Drug addiction or alcohol addiction puts immense pressure on your internal organs, leaving you at much higher risk of liver disease, heart disease, diabetes, and stroke.
Similarly, to your physical health, your psychological health also deteriorates quickly when excessively abusing drugs or alcohol.
The toxins that are in these substances severely change the make-up of your brain, altering your behaviours and putting you at much higher risk of depression, anxiety, bi-polarity, and suicide.
You're more likely to feel anti-social and not really want to spend any time with other people, experiencing a lack of personal hygiene and self-esteem are also common signs of an addiction.
Are you under-performing at work? Substance abuse significantly impacts your ability to function, particularly during tasks you may be required to undertake at your workplace.
If there is a pattern in poor behaviour, misconduct at work, or underperforming, then you're likely to be disciplined or even dismissed.
This leads to financial difficulties when you're already attempting to fund an expensive habit of drug taking or alcohol consumption.
Perhaps you've noticed a strain on relationships with your friends and family. As addiction can impact you so much both physically and psychologically, you become focused on your next 'fix' as opposed to showing any signs of kindness or compassion towards your loved ones.
This can cause meaningful relationships to break down with the potential to tear families apart.
With so many negatives occurring as a direct result of drug addiction or alcohol addiction, don't let this take control of your life for any longer. Invest in your future today and take the first step towards living a life of sobriety.
What can you expect from our drug and alcohol rehab Southam?
Our team take great pride in ensuring all of our clients receive the highest quality care and support throughout the entirety of their journey with us.
Many of our recovery workers have personal experiences of rehabilitation, making them the perfect candidates to truly understand what you're going through and how they can best help you to achieve your long-term recovery.
They fully dedicate themselves to supporting you 24/7 and will help you in any way that they can.
All of our clients have the privacy of their own room in addition to all laundry and housekeeping needs taken care of.
We provide healthy, nutritious meals each day to aid with recovery; we also arrange social activities for you to take part in during your down time should you wish to. These include group runs or walks, quiz nights, film nights, and family visits.
We design bespoke drug and alcohol rehab treatments for each person to ensure maximum effectiveness. Whilst everyone's treatment is unique, it's not unusual for most people to begin their stay with a drug or alcohol detoxication to help them cleanse in preparation for their psychological and well-being therapies.
These could include stress management, individual, group, or family counselling, relapse prevention, motivational interviewing, music therapy, art therapy, nutritional supplement therapy, relaxation and sleep management, mindfulness, and yoga.
Once you've completed your residential rehab treatment programme, you will return home to continue your recovery journey. We provide all of our clients with a free 12-month aftercare programme to help with this transition from our drug and alcohol rehab back home.
Our specialist aftercare team will continue to provide you with their unrivalled support through dedicated helplines and ongoing therapy sessions should you need them.
We can also recommend local support groups to take advantage of such as Alcoholics Anonymous or Narcotics Anonymous to help share your concerns and achievements with others who are in a similar situation to you.
Start your life-changing journey now.
Call us today on 0800 012 6088, text HELP to 83222, or email us at [email protected].
Latest News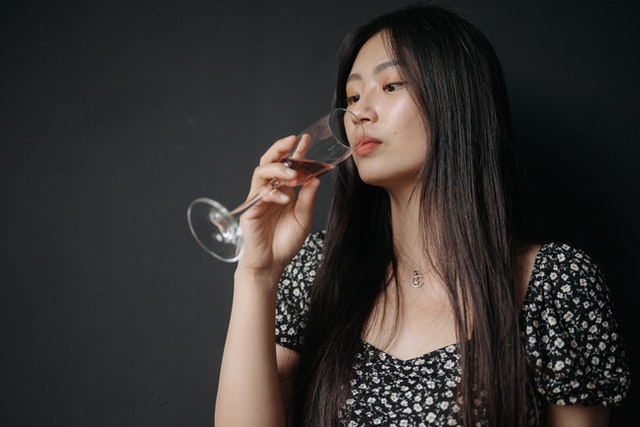 Alcoholism is one of the most harmful and impactful addiction diagnoses here in the UK. It's driven by the consumption and support
What We Offer
Free Telephone Assessment
This is done to assess what sort of help is needed so we can recommend an addiction treatment service that can provide the best help possible.
All calls are strictly confidential and are carried out by a trained healthcare professional.
No obligation recommendations are made after a full assessment of yourself or loved ones situation is fully made.
Recommendations include specialist addiction treatment programmes in CQC regulated facilities based throughout the UK.
If you are unable to afford private treatment then public healthcare and charities would also be recommended to you.
How We Can Support You
We have a large number of helpful services available to help give you the best possible support when it comes to dealing with addiction.
Just some of the services we can offer includes:
Free confidential telephone assessment
Recommending CQC regulated residential addiction treatment providers
Arranging for an intervention, if needed
Insights into how different therapies and evidence based treatments work
How detoxification works and what is the most safest option
What type of rehab and detox programmes would be best suited for yourself or loved one
Recommendations of the best providers in your area
Why Choose Us?
We can help take the stress out of finding an addiction treatment provider by recommending only the best options available that fully suits your criteria.
The help and advice we can provide includes making sure that your journey towards recovery is one that can definitely be achieved.
Taking the step towards recovery can be incredibly tough but we are here to put your concerns at ease by giving you insights into the safety of undertaking residential addiction treatment and how it can put you on the path towards long lasting recovery from addiction.
Our team of advisors have extensive experience and knowledge about the subject of addiction and the treatment provided so if you have any questions then they will be more than happy to help.
Get started today by calling our friendly team today on 0800 012 6088.
How We Help
Finding the right treatment for your addiction can be difficult this is why we have created a service which takes the stress away which can be a massive relief when dealing with an addiction.
Self Referrals
Suffering with an addiction and being alone can be a horrific scenario for many. Whether you have a drug or alcohol addiction, we're here to help. Help Yourself
Family Referrals
Do you have concerns that a loved one may be affected by substance misuse? Have you spotted any signs and symptoms of a drug and alcohol… Help a Relative
Friend Referrals
Are you worried that a friend's alcohol or drug consumption has become out of control? For many individuals, substance abuse starts unintentionally… Help a Friend