Addiction to alcohol and/or drugs can have a massively detrimental impact upon your life in a wide variety of ways. Not only can drug and alcohol abuse ruin your physical and psychological health, but it can also lay waste to any and all of your relationships and future prospects.
However, Addiction Advocates can help you put an end to your addiction, and start helping you to get your life back on track today.
Trowbridge
A lot of individuals who tragically fall prey to this illness, as addiction is an illness like any other, can often experience feelings of shame about their struggle.
However, there is nothing to be ashamed about when it comes to addiction, and there is certainly nothing to be ashamed about asking for help in overcoming it.
One of the best chances that you have of managing to successfully overcome your addiction for the long-term is taking advantage of a professional residential rehabilitation centre such as those that Addiction Advocates can provide access to.
The various tried and tested therapies and treatments employed at these facilities will ensure that you can not only get clean but can recognise the triggers that lead to your addiction and learn how to develop healthy coping mechanisms going forward.
You Are Not Alone In The Struggle Against Addiction
If you are currently struggling with a substance abuse disorder or alcohol abuse disorder then is not uncommon that you may feel as though there is no one to whom you can turn.
Even if you've previously had a positive support network in your life — be it through friends and/or family — you may still be reluctant to ask them for help due to feelings of shame regarding your addiction and past behaviours related to it.
Finding difficulty in admitting that they have a problem can be one of the main reasons that people delay seeking treatment at a drug and alcohol rehab. However, experiencing this moment of acceptance and realisation is a crucial moment in a person's recovery.
Here at Addiction Advocates, we appreciate that addiction is a very complex issue that can take a hold of people from all walks of life, so we treat everyone as a human being without judgement.
We also make sure that each person who entrusts their recovery with us gets a personalised addiction treatment plan. Since addiction is a very complex and personal disorder, it should be treated as such if a person is to have any real hope of achieving long-lasting recovery.
Unearthing the root cause of your addiction can be a worrying prospect, but it is necessary and our teams of caring, highly-trained staff will be by your side 24/7 to ensure that you remain committed to the goal of recovery.
What Can You Expect From Your Time In Rehab
The first thing that happens when you get the ball rolling on your treatment plan with Addiction Advocates will be a comprehensive assessment over the phone to one of our helpline staff.
Our staff will ask you a series of questions that will help us to work out which will be the most appropriate addiction treatment avenue for you to take.
After this initial admission interview has been conducted, you will then simply have to make your way to the facility in which you are enrolled.
Once in the care of our welcoming staff and fully moved into your luxurious en-suite room you will then start your various treatments — beginning with a physical treatment at the detox clinic.
At our detox clinic, you will experience round-the-clock care from our medical professionals in order to medically and cautiously flush the negative toxins from your body. This process, and all of its dangerous physical and psychological side-effects, is therefore, best to be experienced with the support of trained medical professionals.
Unavoidably though, once you have finished alcohol withdrawal and/or drug withdrawal there is still a great amount of work that has to be done. Simply getting clean is a big moment, but staying sober takes a lot of work in addressing the way that you think and behave.
Types of therapy that can help us to bring about this change include Cognitive Behavioural Therapy or CBT, Satori Chair Therapy, NAD+ Therapy, and Relapse Prevention have been shown to be incredibly effective for this.
These treatments, alongside dual-diagnosis treatment, can also be good for treating additional conditions such as anxiety and/or depression — however, it should be said that other therapies and treatments may also be valuable to treat specific mental health conditions such as these, all of which we have trained staff to administer.
Group therapy, family drug support counselling, art therapy, meditation, stress management, and psychotherapy may also be implemented in order to help you investigate the root cause of your drug and/or alcohol addiction, while also helping you to live a healthier lifestyle.
Once all of these treatments have been completed and you are ready to return to your day-to-day life, you will also be able to take advantage of our complimentary one-year aftercare programme. This amazing programme will provide you with a plethora of resources to keep you living your healthiest life.
Reach Out To Addiction Advocates Today
Regardless of whether you are looking for a drug and alcohol rehab in Trowbridge or any of the surrounding areas, you will feel right at home at one of Addiction Advocates' drug and alcohol rehabilitation centres.
All you need to do to start living your best life, one free from the terrible shadow of drug and/or alcohol addiction, is call our helpline on 0800 012 6088, Text HELP To 83222, or you can contact us through our website. 
Our helpline is also available to people who need to get help for a friend or loved one who may be struggling with addiction. Simply talk to our helpline staff about our family and friend referral scheme.
Latest News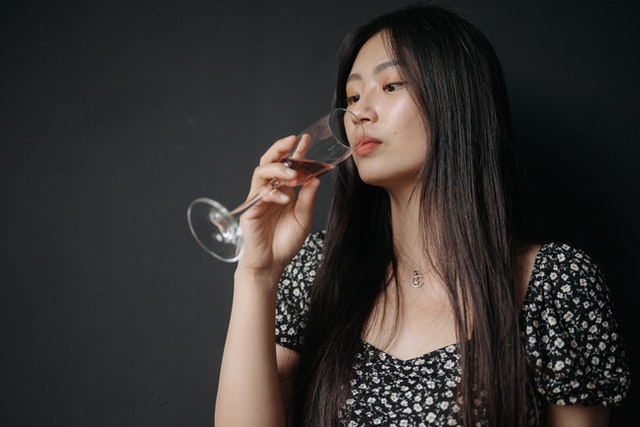 Alcoholism is one of the most harmful and impactful addiction diagnoses here in the UK. It's driven by the consumption and support
What We Offer
Free Telephone Assessment
This is done to assess what sort of help is needed so we can recommend an addiction treatment service that can provide the best help possible.
All calls are strictly confidential and are carried out by a trained healthcare professional.
No obligation recommendations are made after a full assessment of yourself or loved ones situation is fully made.
Recommendations include specialist addiction treatment programmes in CQC regulated facilities based throughout the UK.
If you are unable to afford private treatment then public healthcare and charities would also be recommended to you.
How We Can Support You
We have a large number of helpful services available to help give you the best possible support when it comes to dealing with addiction.
Just some of the services we can offer includes:
Free confidential telephone assessment
Recommending CQC regulated residential addiction treatment providers
Arranging for an intervention, if needed
Insights into how different therapies and evidence based treatments work
How detoxification works and what is the most safest option
What type of rehab and detox programmes would be best suited for yourself or loved one
Recommendations of the best providers in your area
Why Choose Us?
We can help take the stress out of finding an addiction treatment provider by recommending only the best options available that fully suits your criteria.
The help and advice we can provide includes making sure that your journey towards recovery is one that can definitely be achieved.
Taking the step towards recovery can be incredibly tough but we are here to put your concerns at ease by giving you insights into the safety of undertaking residential addiction treatment and how it can put you on the path towards long lasting recovery from addiction.
Our team of advisors have extensive experience and knowledge about the subject of addiction and the treatment provided so if you have any questions then they will be more than happy to help.
Get started today by calling our friendly team today on 0800 012 6088.
How We Help
Finding the right treatment for your addiction can be difficult this is why we have created a service which takes the stress away which can be a massive relief when dealing with an addiction.
Self Referrals
Suffering with an addiction and being alone can be a horrific scenario for many. Whether you have a drug or alcohol addiction, we're here to help. Help Yourself
Family Referrals
Do you have concerns that a loved one may be affected by substance misuse? Have you spotted any signs and symptoms of a drug and alcohol… Help a Relative
Friend Referrals
Are you worried that a friend's alcohol or drug consumption has become out of control? For many individuals, substance abuse starts unintentionally… Help a Friend