Lunesta Addiction Treatment & Rehab
Updated on 28/10/2022
Medically reviewed by
Dr Alexander Lapa (Psychiatrist)
Lunesta, or Eszopiclone as it is otherwise known, is a form of medication used to treat sleeping issues such as insomnia. Typically prescribed by medical professionals, Lunesta helps many fall asleep quicker and get a good night's sleep.
Although medical advice states that sleeping aids such as Lunesta should not be consumed for more than four weeks due to the risk of dependency arising, an increase in the number of individuals battling Lunesta addictions has been noted in recent times.
Get Treatment Advice Now
Speak to an expert
To get in touch with an expert, call or message us using the contact details provided below. Alternatively, you can complete our online enquiry form, and we will get straight back to you.
Sadly, when an addiction to Lunesta arises, it is challenging to overcome the physical and psychological ramifications without professional support. Yet many individuals defer treatment for various reasons.
Should you find your life impaired by a Lunesta addiction, locating, suitable Lunesta addiction treatment & rehabilitation will enable you to secure the help you need to conquer your addiction.
At Addiction Advocates, we appreciate that securing Lunesta addiction treatment & rehab is easier said than done. As a result, we have developed a self-referral service that has been used by many to obtain addiction treatment at a suitable rehab.
If you are now ready to overcome your addiction, we welcome you to contact us directly today.
Likewise, if you want to help someone who you believe may require Lunesta addiction treatment & rehab, contact us as soon as possible for support and guidance.
Understanding Lunesta Addiction Treatment & Rehab
Lunesta addiction treatment & rehab combines various treatment methods that ultimately enable individuals to overcome the physical and psychological aspects of addiction.
Although Lunesta addiction treatment & rehab is not a quick fix and requires complete dedication, attending rehab for treatment is extremely beneficial and worthwhile.
Typically, treatment for Lunesta addictions consists of detoxification, rehabilitation and aftercare support. However, the treatment obtained will depend on the facility attended and the severity of an addiction.
Unbeknown to many, inpatient and outpatient rehabs provide treatment and continued support to those battling addictions across the country. Charities and recovery support groups are also able to offer guidance to those in need.
Although the help that charities and recovery support groups provide is advantageous, inpatient or outpatient rehabilitation must be secured to overcome a Lunesta addiction.
Understanding Inpatient Lunesta Addiction Treatment & Rehab
Private residential rehabs commonly provide inpatient Lunesta addiction treatment & rehab.
When secured, inpatient Lunesta addiction treatment & rehab sees those in recovery progress through an intense personalised treatment programme that often spans 28 days.
Although treatment can be completed within 28 days, some patients require treatment for a much more substantial period. In some instances, rehabilitation treatment is required for up to 90 days.
Due to being put forward by private rehabs, inpatient Lunesta addiction treatment & rehab boasts industry-leading treatments and state of the art facilities.
In addition, inpatient Lunesta addiction treatment enables those recovering from an addiction to take advantage of around the clock medical care.
As touched on above, the treatment that is available for Lunesta addictions will depend on the facility attended and an individual's personal needs.
This is because when inpatient rehabilitation is secured, the treatment administered is tailored to the needs of each patient.
However, the foundation of each Lunesta addiction treatment programme combines the following treatments to enable those in rehab to secure a long-term recovery.
A medically induced detoxification
Rehabilitation
One-to-one therapy
Group therapy
Psychological therapy
Well-being therapy
12-months of free aftercare support
Progressing through the treatments noted above sees those in recovery withdraw from Lunesta through the employment of a medically induced detoxification.
While detoxification can be slightly unpleasant, this specific treatment removes any harmful toxins from the body and brain. In turn, cravings for Lunesta gradually decrease.
Following a successful detoxification programme, rehabilitation is provided. Rehabilitation sees those in recovery undergo various therapies, including cognitive behavioural therapy, motivational interviewing, stress management, relapse prevention, yoga and even mediation.
These therapies help many come to terms with their addiction and address the root cause of their addiction. Furthermore, therapies such as cognitive behavioural therapy help many change their mindset. Rather than having a pessimistic outlook, optimistic views and approaches are adopted.
Following a Lunesta addiction treatment programme, 12-months of free aftercare support is provided. Aftercare support encourages those in recovery to attend regular group meetings.
In some instances, aftercare support sees individuals continue to receive one-to-one group therapy.
Understanding Outpatient Lunesta Addiction Treatment & Rehab
Unlike inpatient Lunesta addiction treatment & rehab, outpatient treatment & rehab is often administered by the NHS.
Offering free treatment, those who secure outpatient Lunesta rehab are invited to complete detoxification and attend one-to-one therapy sessions on a daily basis for an agreed timeframe.
The therapy provided is often cognitive behavioural therapy. As touched on above, this particular therapy helps many adopt a more positive mindset and challenges any negative behaviours and patterns to ensure that a long-term recovery can be maintained.
Following outpatient treatment, support groups such as Narcotics Anonymous are recommended. These support groups see individuals in recovery attend frequent groups and share their recovery with others.
Facilitated by recovery specialists, support groups provide a wealth of guidance to those in need.
Although outpatient rehab is favoured by many, waiting times are on the rise. Due to increased NHS rehabilitation demand, services remain somewhat limited.
Contact Us To Understand Your Lunesta Addiction Treatment & Rehab Options In Greater Detail
Understanding Lunesta addiction treatment & rehab can be tricky, especially when various treatment & rehab options exist.
To ensure that you can understand your Lunesta addiction treatment & rehab options in greater detail, we welcome you to contact us today.
In doing so, we can discuss your addiction with you, provide you with personalised guidance and support and ensure that you are able to commence treatment as soon as possible.
While we understand that the thought of sharing your struggles with Lunesta will be difficult, especially if you have kept your addiction from your loved ones, doing so will enable you to take the first step in regaining control of your life.
References
[1] Enquiry Form - /contact-us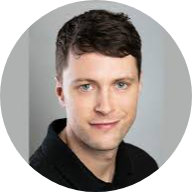 What do our previous clients think?
Really enjoyed my time at Asana lodge. Staff are great and most have previous experience of the afflictions that affect all the clients, so they can relate to the situation you are in. I feel ready now to tackle the outside world with all the skills I have learnt.
Thank you to all the staff at asana lodge from management to the cleaners, everyone made me feel so welcome and really went above and beyond to help me in my recovery. highly recommend anyone seeking help with addiction depression and anxiety to go to asana lodge and heal your mind body and soul.
Everyone at Cassiobury court have been very supportive with my recovery and I have learnt a lot over the past 14 days. I am taking away some good tools to help me with my addiction. I look forward to seeing the piers at the aftercare service.
I came to you desperate, feeling so depressed and anxious. I left feeling hopeful and grateful and excited about life. I can't believe the change in just 28 days.
Latest News
Whilst this may be a unique subject, it should be broached with sensitivity and openness. If you are concerned about
How We Help
Finding the right treatment for your addiction can be difficult this is why we have created a service which takes the stress away which can be a massive relief when dealing with an addiction.
Self Referrals
Suffering with an addiction and being alone can be a horrific scenario for many. Whether you have a drug or alcohol addiction, we're here to help.
Family Referrals
Do you have concerns that a loved one may be affected by substance misuse? Have you spotted any signs and symptoms of a drug and alcohol…
Friend Referrals
Are you worried that a friend's alcohol or drug consumption has become out of control? For many individuals, substance abuse starts unintentionally…