Being addicted to drugs and alcohol, for onlookers, is a universal definition. By that, users are placed under the same category, are expected to experience similar side effects, and are stereotyped as addicts.
However, in reality, relationships with drugs and alcohol differentiate on a mass scale, also diversifying the offering of addiction treatment.
Dearne Valley
Some people can feel strong physical fixations to drugs and alcohol. Others can rely on them for psychological and emotional purposes. Some will consume drugs and alcohol to increase their confidence, others to suppress stress, or others to escape pre-existing mental health issues.
Environments will influence substance abuse in some cases, while genetic vulnerabilities will for others. Such examples showcase how fluctuating relationships with drugs and alcohol are, standing as extremely personal and unique.
Down to unpredictable and diverse symptoms, experiences and consequences, it's therefore important to understand your personal relationship with drugs and alcohol, in order to complete suitable treatment.
Without an understanding, you may complete pointless streams of addiction treatment, you may aggravate your symptoms, or you may even end up developing further issues, such as mental health side effects.
At Addiction Advocates, we can help you move forward by digesting your drug and alcohol addiction and its makeup, followed by personal recommendations of rehab.
With our help, we can secure the option of visiting a drug and alcohol rehab in Dearne Valley, while safeguarding optimal forms of treatment.
Get to the bottom of your drug and alcohol problems to learn, to understand, to develop and recover.
Understanding your relationship with drugs and alcohol
Are you aware of the stimulus which caused your addiction? Are you even sure whether you're addicted to drugs and alcohol? Have you noticed a pattern in your consumption, triggers or side effects?
Understandably, in the moment of drug and alcohol consumption, it can be difficult to pause, think rationally and evaluate your habit. Challenges will also present themselves through the withdrawal phase, where your focus will likely be fixated on further consumption.
However, throughout your history of drug and alcohol abuse, there's a chance that somewhere along the line that you'll notice a change, that those around you will share the concern of your habit, or that you'll witness your consumption aggravate.
Yet, we appreciate that full understanding still cannot be fulfilled, which is why it's important to take this step prior to rehab.
Through our referral services, we can help you understand your relationship with drugs and alcohol by getting to know you as a person, by pinpointing your routine and habits, and by considering your health.
An assessment of this sort will showcase the severity of your addiction, your triggers, your side effects, and your best next step of drug and alcohol rehabilitation.
Breaking that relationship via a drug and alcohol rehab in Dearne Valley
To recover, you'll need to work to break such a relationship. Our services can assist with this, by firstly offering insight, ensuring that the right rehab clinic and right rehab programme can be secured. If you're keen on visiting a drug and alcohol rehab in Dearne Valley, we will measure the feasibility of this route.
If residential rehab on a local scale is feasible, we can arrange your admission, transferring you over to the capable hands of addiction recovery specialists and medical professionals, under a CQC rehab clinic.
This level of quality and professionalism can also be secured via alternative rehab clinics, set away from Dearne Valley if you're longing for respite from your local area.
Recommendations of rehab will have your best interests at heart. Your needs matter and will direct the experience of rehab that you'll have, down to your selected location, to your chosen rehab clinic and its approach, to the addiction treatment services that you'll complete.
To fulfil your needs, a tailored treatment programme will be formed on your admission into a drug and alcohol rehab in Dearne Valley.
A mixture of leading treatment services, relapse prevention plans and wellbeing services will be combined to offer comfort, security and strong recovery probabilities.
By completing a personal, comprehensive take of rehab, you will have the chance to break your relationship with drugs and alcohol, sustainably and reliably.
Sustaining sobriety through long-term recovery efforts
The end goal for most is to reach the status of sobriety, yet with sustainability in mind. This goal may seem doable while residing from rehab. However, it is vital that it's also achievable once returning home is recommended.
Your long-term recovery journey will begin once you do return home. The skills that you develop through rehab must be utilised at this point, to build a strong foundation of addiction recovery. However, as there are common vulnerabilities attached to post-rehab life, you will have ongoing support to enhance your efforts.
Aftercare services will be available to offer structure, to help develop accountability and to maintain motivation levels. Your relapse prevention plan will be promoted to reduce drug and alcohol exposure and to act proactively in the event of exposure.
Lifestyle management will also be encouraged to exhibit positive change, enhance your quality of life, reducing the value of drugs and alcohol.
Altogether, with your commitment and efforts, sustaining a sober lifestyle is possible, achieving the goal of long-term recovery.
Taking control of your life with Addiction Advocates
The best way to take control of your life is by fully disconnecting from drugs and alcohol. Right now, they may control who you are. Yet, rehab can help change that, with the potential to find yourself, to develop yourself and to forgive yourself.
Your relationship with yourself will need to outweigh your stand with drugs and alcohol. The comprehensive process of drug and alcohol rehabilitation will provide the steps and tools to do just that, with personalisation in mind.
You can experience this life-changing moment by visiting a drug and alcohol rehab in Dearne Valley through our referral services. Secure control as your next steps by also securing your own programme at rehab.
Knowing your position with drugs and alcohol is essential to detach and disassociate. Understand how by accepting professional addiction support.
Latest News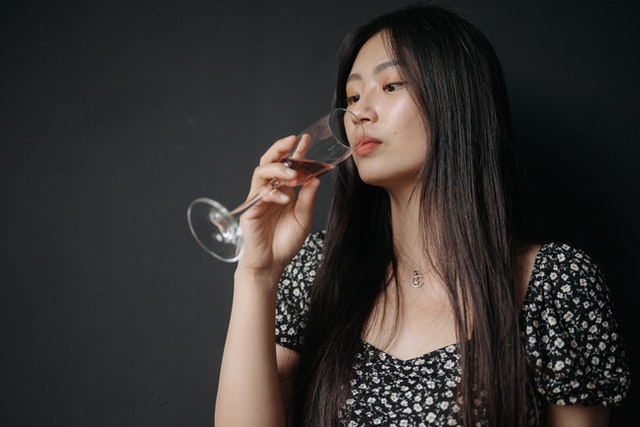 Alcoholism is one of the most harmful and impactful addiction diagnoses here in the UK. It's driven by the consumption and support
What We Offer
Free Telephone Assessment
This is done to assess what sort of help is needed so we can recommend an addiction treatment service that can provide the best help possible.
All calls are strictly confidential and are carried out by a trained healthcare professional.
No obligation recommendations are made after a full assessment of yourself or loved ones situation is fully made.
Recommendations include specialist addiction treatment programmes in CQC regulated facilities based throughout the UK.
If you are unable to afford private treatment then public healthcare and charities would also be recommended to you.
How We Can Support You
We have a large number of helpful services available to help give you the best possible support when it comes to dealing with addiction.
Just some of the services we can offer includes:
Free confidential telephone assessment
Recommending CQC regulated residential addiction treatment providers
Arranging for an intervention, if needed
Insights into how different therapies and evidence based treatments work
How detoxification works and what is the most safest option
What type of rehab and detox programmes would be best suited for yourself or loved one
Recommendations of the best providers in your area
Why Choose Us?
We can help take the stress out of finding an addiction treatment provider by recommending only the best options available that fully suits your criteria.
The help and advice we can provide includes making sure that your journey towards recovery is one that can definitely be achieved.
Taking the step towards recovery can be incredibly tough but we are here to put your concerns at ease by giving you insights into the safety of undertaking residential addiction treatment and how it can put you on the path towards long lasting recovery from addiction.
Our team of advisors have extensive experience and knowledge about the subject of addiction and the treatment provided so if you have any questions then they will be more than happy to help.
Get started today by calling our friendly team today on 0800 012 6088.
How We Help
Finding the right treatment for your addiction can be difficult this is why we have created a service which takes the stress away which can be a massive relief when dealing with an addiction.
Self Referrals
Suffering with an addiction and being alone can be a horrific scenario for many. Whether you have a drug or alcohol addiction, we're here to help. Help Yourself
Family Referrals
Do you have concerns that a loved one may be affected by substance misuse? Have you spotted any signs and symptoms of a drug and alcohol… Help a Relative
Friend Referrals
Are you worried that a friend's alcohol or drug consumption has become out of control? For many individuals, substance abuse starts unintentionally… Help a Friend