The consumption of both drugs and alcohol are now heavily normalised. Down to this, it can be challenging to gauge the severity of personal consumption, clouding the addiction diagnosis process for many individuals.
Leigh
Are you struggling to gauge the severity of your drug and alcohol consumption? Are you unsure whether your side effects, symptoms or withdrawal symptoms match those of an addiction? Maybe you're aware of your misuse of drugs and alcohol, yet disbelieve the probabilities of experiencing an addiction?
Down to this normalisation, perceptions are blurred, the challenges of addiction are perceived to be reduced, and the idea of long-term substance abuse seems harmless.
Unfortunately, no matter how normalised drug and alcohol abuse may become, consumption of both are dangerous and will continue to be, no matter your background, current health or outlook on addiction.
With this in mind, at Addiction Advocates, we urge you to consider your current relationship with drugs and alcohol, to help you understand your next best steps.
See how accessible rehabilitation services are, for all degrees of addiction, along with how you can experience those services via a drug and alcohol rehab in Leigh.
Right now, you may feel in control. Yet, a few months down the line, drugs and alcohol may control you. Understand where you stand to avoid the detriment of an addiction.
Gauging the severity of your drug and alcohol consumption
How often do you consume drugs and alcohol? Within that consumption, are you exceeding recommended dosage guidelines? Has your consumption been a priority for you for the short or long-term? Do you have to consume drugs and alcohol?
By considering the above, if the presence of drugs and alcohol are now prioritised, if your consumption is consistent to avoid withdrawal symptoms, if you're misusing drugs and alcohol to combat your personal tolerance, there's a likelihood that addictive tendencies are already present.
Of course, experiences will differ for every individual. Some will become addicted much sooner than others, while some individuals will avoid an addiction diagnosis entirely.
Yet, the common consensus is that the unhealthy enablement of drug and alcohol abuse will lead to negativity, to the detriment and to a degree of addiction. With this in mind, it's important to understand your attachment levels on drugs and alcohol.
If any degree of attachment is present, where drug and alcohol consumption is a must, it's time to take control and destabilise the norm of substance abuse in your life.
Drug and alcohol rehabilitation services for all
Considering rehab, at this point, may seem unrealistic or unsuitable. After all, rehab is commonly associated with chronic addiction diagnoses. However, this is a misconception of drug and alcohol rehab, where services are in fact are available for all.
A degree of rehab will be on offer, no matter how mild or severe addictive behaviours may be. This is a key benefit of selecting a drug and alcohol rehab in Leigh, as personalisation will be strived for, ensuring that suitable levels of care and addiction treatment services will be on offer.
It's important to remember that the delivery of rehab can also differ. If you're merely experiencing substance abuse, a residential rehab stay will be unnecessary, where an outpatient programme may be a possible recommendation.
Down to this personalisation, we encourage you to consider professional support, even if your attachment is weak.
By taking action prior to the materialisation of chronic addiction, you'll have the chance to reduce the negative impacts of substance abuse, while learning how to control your consumption moving forward.
Recovering via a drug and alcohol rehab in Leigh
If your attachment to drugs and alcohol is strong, a residential rehab programme will be your best option. Again, through this route, you'll have the opportunity to complete a personalised rehab programme, which will cater to the degree of your addiction.
From the type of addiction treatment services that you complete, to the level of support that's offered, a personal programme will be waiting for you by selecting a drug and alcohol rehab in Leigh.
Through this recommendation, you'll likely have a wealth of questions or concerns, especially if this far you've struggled to gauge the severity of your drug and alcohol consumption.
Yet, through our services, you can feel reassured that rehab is the right step, soon followed by optimal forms of care, available on your doorstep in Leigh.
Our services at Addiction Advocates
Searching for a drug and alcohol rehab in Leigh is doable on a personal basis. We appreciate if this is the route that you favour, down to privacy and the sensitivity of addiction as an illness. However, there are many benefits to experience by working with Addiction Advocates.
Firstly, we can help you come to terms with the severity of your drug and alcohol dependence.
Whether you're struggling to acknowledge your problems or feel stuck through the controlling characteristics of drugs and alcohol, we can direct you towards the next best step, to benefit your recovery.
Secondly, we work with leading rehab clinics, where we have the capabilities to offer personal referral services. You'll have peace of mind through our services that you'll be visiting a fitting drug and alcohol rehab in Leigh.
Thirdly, personalisation will be experienced throughout your admission, with our team, which will follow suit when considering your residential rehab programme. This will ensure that you can recover safely and effectively from drug and alcohol abuse.
Lastly, you can feel supported throughout this challenging and overwhelming time, by experiencing emotional support, by accepting professional insight and by encountering a reliable admission into drug and alcohol rehab.
Understandably, you may feel like rehab is a way off for you. However, without accurate insight into the severity of your drug and alcohol problems, it can be difficult to gauge the necessity of rehab.
Consider our support to appreciate the value, and in time, the necessity of visiting a drug and alcohol rehab in Leigh, offering a realistic way out from a future of addiction. Find a service that will cater to your needs and the severity of your drug and alcohol problems today.
Latest News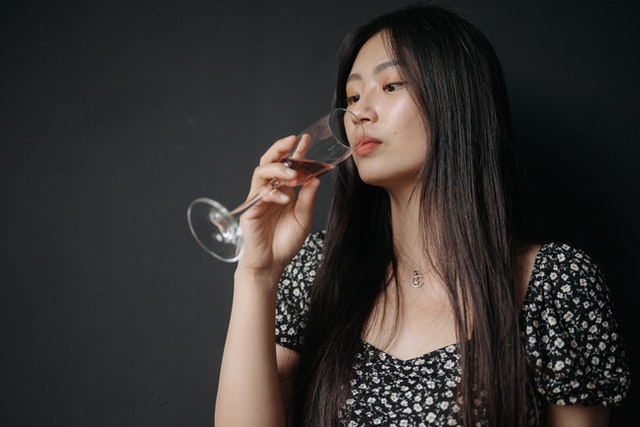 Alcoholism is one of the most harmful and impactful addiction diagnoses here in the UK. It's driven by the consumption and support
What We Offer
Free Telephone Assessment
This is done to assess what sort of help is needed so we can recommend an addiction treatment service that can provide the best help possible.
All calls are strictly confidential and are carried out by a trained healthcare professional.
No obligation recommendations are made after a full assessment of yourself or loved ones situation is fully made.
Recommendations include specialist addiction treatment programmes in CQC regulated facilities based throughout the UK.
If you are unable to afford private treatment then public healthcare and charities would also be recommended to you.
How We Can Support You
We have a large number of helpful services available to help give you the best possible support when it comes to dealing with addiction.
Just some of the services we can offer includes:
Free confidential telephone assessment
Recommending CQC regulated residential addiction treatment providers
Arranging for an intervention, if needed
Insights into how different therapies and evidence based treatments work
How detoxification works and what is the most safest option
What type of rehab and detox programmes would be best suited for yourself or loved one
Recommendations of the best providers in your area
Why Choose Us?
We can help take the stress out of finding an addiction treatment provider by recommending only the best options available that fully suits your criteria.
The help and advice we can provide includes making sure that your journey towards recovery is one that can definitely be achieved.
Taking the step towards recovery can be incredibly tough but we are here to put your concerns at ease by giving you insights into the safety of undertaking residential addiction treatment and how it can put you on the path towards long lasting recovery from addiction.
Our team of advisors have extensive experience and knowledge about the subject of addiction and the treatment provided so if you have any questions then they will be more than happy to help.
Get started today by calling our friendly team today on 0800 012 6088.
How We Help
Finding the right treatment for your addiction can be difficult this is why we have created a service which takes the stress away which can be a massive relief when dealing with an addiction.
Self Referrals
Suffering with an addiction and being alone can be a horrific scenario for many. Whether you have a drug or alcohol addiction, we're here to help. Help Yourself
Family Referrals
Do you have concerns that a loved one may be affected by substance misuse? Have you spotted any signs and symptoms of a drug and alcohol… Help a Relative
Friend Referrals
Are you worried that a friend's alcohol or drug consumption has become out of control? For many individuals, substance abuse starts unintentionally… Help a Friend