Dialectical Behaviour Therapy (DBT)
Updated on 19/01/2023
Medically reviewed by
Dr Alexander Lapa (Psychiatrist)
If you are wondering what DBT is, we have created this guide to tell you what it is exactly, what you can expect from DBT sessions, how it works, and the benefits of this type of treatment. So if you're looking for information on Dialectical Behavioural Therapy, read on to find out everything you need to know.
Get Treatment Advice Now
Speak to an expert
To get in touch with an expert, call or message us using the contact details provided below. Alternatively, you can complete our online enquiry form, and we will get straight back to you.
What is DBT?
Dialectical Behaviour Therapy (DBT) is a type of talking therapy that is closely based on Cognitive Behavioural Therapy (CBT). However, this type of therapy is designed specifically for people who tend to feel their emotions very intensely.
There are several aims of DBT including the following:
To understand and accept any difficult feelings you may have
Learn some skills to help manage these feelings
To help make you able to make more positive changes in your life
The word 'dialectical' means trying to understand how two things that may seem very opposite could both be true. For example, you may find that accepting yourself and changing your behaviours may feel contradictory. However, DBT helps to teach you that is possible to achieve both goals together.
What does DBT treat?
Research shows that DBT is great for helping problems like:
Suicide attempts
Self-harming
The therapy was originally developed to help with borderline personality disorder. With this in mind, most of the evidence so far has been about treating people who have this diagnosis.
In more recent years, DBT has been used to treat the following:
Children and adolescents
Eating disorders
Alcohol and drug problems
Offending behaviours
Regardless, DBT will be most likely to work for you if you do the following:
You are committed to making some positive changes in your life
You feel like you are able to do some sessions in groups with other people
You are ready to work hard at your therapy and complete homework
You are ready to focus on your present and future instead of your past
Some people will find DBT quite easy whereas other people may struggle with it. It's important to remember that every person experiences therapy in a different way.
What are DBT sessions like?
DBT sessions will usually include the following:
Pre-Treatment Sessions
This is where the therapist will look at how suitable of a candidate you are for DBT. They may offer several sessions where you will learn about how DBT works. They will then ask you to make a commitment to the treatment if they feel it's right for you.
Individual Therapy
Individual sessions are one to one sessions with a DBT therapist. These usually last for around 45-60 minutes.
The goals of these sessions include the following:
Help to keep you safe
Reduce behaviours that may interfere with therapy
Help you improve your quality of life and reach your goals by addressing what may be getting in the way
Help you learn new skills that replace the unhealthy behaviours
You may be required to complete homework between sessions. This is so that you can track your emotions and behaviours and will help you look for triggers and patterns.
Group Sessions
Group sessions focus on teaching you new skills in a group setting.
The skills teachings may include the following:
Mindfulness
Emotion regulation
Distress tolerance
Interpersonal effectiveness
You will likely be required to complete group exercises and may have to do some role play to learn new skills. You may also be given homework in between these sessions.
How can I get DBT?
The main way in which you can get DBT is through the NHS with a referral from your doctor or a mental health team.
If you are an addict, you may be offered DBT as part of your private rehab treatment programme. Not all addicts are offered this type of therapy. However, many are. It will depend on your circumstances and the type and severity of your addiction.
How does DBT work?
DBT works by focusing on four different ways to enhance new life skills.
Distress tolerance – This teaches ways of feeling intense emotions without acting impulsively
Emotion regulation – This is for helping recognise and adjusting emotions
Mindfulness – This is to help you become more aware of yourself and others and helps you become more present in the moment
Interpersonal effectiveness – This helps you in navigating conflicts and interacting assertively
What are the benefits of DBT?
There are many benefits of DBT, including the following:
Helping to improve your relationships
You will learn many new skills that go beyond mental illnesses
It helps to improve your quality of life
It teaches you new ways of dealing with your emotions
It teaches you how to be mindful in everyday life
Can I do DBT by myself?
It can be very difficult to learn DBT techniques yourself. It may also be overwhelming to try to do it yourself. This means that doing it by yourself doesn't usually work as well as it would if you were to go to a professional session that is run by a professional therapist.
If you do a proper course, it can help you:
Remain motivated if you feel you want to give up
Find situations where you can practise new DBT skills
Feel supported and much less alone
You may be able to find some DBT self-help materials through an online search. You should aim to use these alongside your professional therapy sessions.
What if DBT doesn't work for me?
DBT doesn't work for everyone. However, you shouldn't allow this to let you feel discouraged about your recovery from addiction. There are many other treatment and therapy options available in rehab to help you overcome your addiction.
Every addict is different and will require a unique treatment programme. This is why all treatment plans in rehab are bespoke and designed to suit the individual. This allows you to recover in the best way possible and provides you with the best chances of making a long term recovery. So, if DBT isn't working for you, there is another type of treatment or therapy that will be more likely to work for you.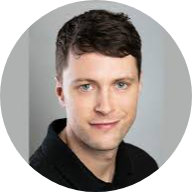 What do our previous clients think?
Really enjoyed my time at Asana lodge. Staff are great and most have previous experience of the afflictions that affect all the clients, so they can relate to the situation you are in. I feel ready now to tackle the outside world with all the skills I have learnt.
Thank you to all the staff at asana lodge from management to the cleaners, everyone made me feel so welcome and really went above and beyond to help me in my recovery. highly recommend anyone seeking help with addiction depression and anxiety to go to asana lodge and heal your mind body and soul.
Everyone at Cassiobury court have been very supportive with my recovery and I have learnt a lot over the past 14 days. I am taking away some good tools to help me with my addiction. I look forward to seeing the piers at the aftercare service.
I came to you desperate, feeling so depressed and anxious. I left feeling hopeful and grateful and excited about life. I can't believe the change in just 28 days.
How We Help
Finding the right treatment for your addiction can be difficult this is why we have created a service which takes the stress away which can be a massive relief when dealing with an addiction.
Self Referrals
Suffering with an addiction and being alone can be a horrific scenario for many. Whether you have a drug or alcohol addiction, we're here to help.
Family Referrals
Do you have concerns that a loved one may be affected by substance misuse? Have you spotted any signs and symptoms of a drug and alcohol…
Friend Referrals
Are you worried that a friend's alcohol or drug consumption has become out of control? For many individuals, substance abuse starts unintentionally…