If you are here, then chances are that you have unfortunately come to the realisation that you have a problem with drug and/or alcohol abuse that you require help in overcoming.
For some people, this can be a source of embarrassment; however, accepting that you have a problem is an amazing first step towards recovery, and with the helping hand of Addiction Advocates drug and alcohol rehab in Havering we are confident that we can get your life back on track and out of the shadow of addiction.
Guernsey
Regardless of how long you have been dependent on drugs and/or alcohol, or how severe your addiction is, we can help you.
Drug addiction and alcohol addiction tears apart countless individual's lives each year across the UK, and Addition Advocates' drug and alcohol rehabilitation centres are committed to helping any and all individuals overcome their addiction by providing effective and cheap rehabilitation options.
Private residential rehab has long since been thought of as something exclusively frequented by the rich, but Addiction Advocates' private alcohol and drug abuse rehab facilities are professional, effective, and affordable.
Whether you are looking for a rehabilitation facility for yourself, or for a friend or loved one close to you, then Addiction Advocates' state-of-the-art services will help you to overcome your addictions for the long-term — as we want to make sure that you don't just get sober, but stay sober.
How Do I Know That Rehab Is Necessary?
Alcohol or drug abuse can negatively impact all aspects of not just a person's life, but entire families.
When you are suffering from a substance abuse disorder, everything else in your life will start to take a back seat in the pursuit of your next fix — be it relationships, employment prospects, financial worries, or just your health.
Addiction Advocates' treatment programs will help you to overcome any addiction that you may be suffering from, including but not limited to the likes of alcoholism, cocaine addiction, cannabis addiction, heroin addiction, and gambling addiction.
If you're sick of seeing the important things and people in your life slip from your grasp in place of your addiction, then now is the time to contact Addiction Advocates and start your road to recovery so that you can once more start to appreciate the important things in your life.
Why Is Residential Rehab The Right Choice For You?
Here at Addiction Advocates, our addiction treatment specialists will typically advise that people who are suffering from a substance abuse disorder or alcohol abuse disorder attend addiction treatment at a residential rehab.
The reason for this is because around nine out of ten people that recover with the help of a residential rehab make and enjoy a long-lasting recovery.
Not only do residential rehabilitation centres have an improved success rate in terms of recovery, but residential rehabilitation facilities also enable people to conquer their addictions by cultivating a safe environment to recover from the physical and psychological effects that addiction causes an individual to present with.
Addiction Advocates' residential rehabilitation centres also offer a whole host of amenities to make sure that people in recovery are able to fully relax and focus during their recovery journey to a sober life.
Some of the amenities residential rehab offers include private bedrooms, private en-suite bathrooms, access to therapy rooms, luxurious lounge areas and spaces for socialising, on-site chefs to produce each of our residents three home-cooked meals daily.
Our Treatments Will Help You Along The Road To A Long-Term Recovery
The road to recovery can be a long and difficult journey to take, but it is one that _is_ doable, especially with the help of Addiction Advocates treatment programs, and it is one that you will be relishing the benefits of for the rest of your life.
At our drug and alcohol abuse treatment centres, we are aware that not every addict will be confronting the same challenges when it comes to overcoming their addiction.
Therefore, our staff will work tirelessly to make sure that you get a tailor-made treatment program for your specific recovery needs and requirements. This means that our facilities will employ a mixture of physical and psychological treatments.
For most people, their first port-of-call will be a course of treatment at our detox clinic.
Detoxification can be an unpleasant and dangerous experience, and when an individual is experiencing drug withdrawal or alcohol withdrawal they may present with moderate to severe symptoms.
In some instances, particularly with alcohol withdrawal, the side-effects of detox can even be life-threatening, therefore we cannot in good conscience advise that you try to overcome your addiction simply by going cold-turkey at home on your own.
At our detox clinic, you will be able to benefit from round-the-clock care from our medical staff who can help you to experience detoxification safely and with medical assistance to ensure that your symptoms are managed and that you are comfortable.
One the process of safely detoxing at our contemporary detox clinic, then your body and mind shall be ready to go through our other wide array of treatment services and therapy options. These will aid you in cultivating a long-term recovery.
Addiction Advocates' treatments are specifically tailored to suit your needs best, and the treatments that we frequently use at our drug and/or alcohol treatment facilities include therapies including the likes of cognitive behavioural therapy (CBT), relapse prevention, one-to-one therapy, group therapy, family drug support counselling, stress management, sleep management, meditation, nutritional therapy, and aftercare services.
Get Help Today With Addiction Advocates
You should not delay when getting the drug and alcohol help that you need, so contact Addiction Advocates today to get the ball rolling and start making headway towards a truly successful recovery.
Please call us today on 0800 012 6088 or Text HELP To 83222.
Latest News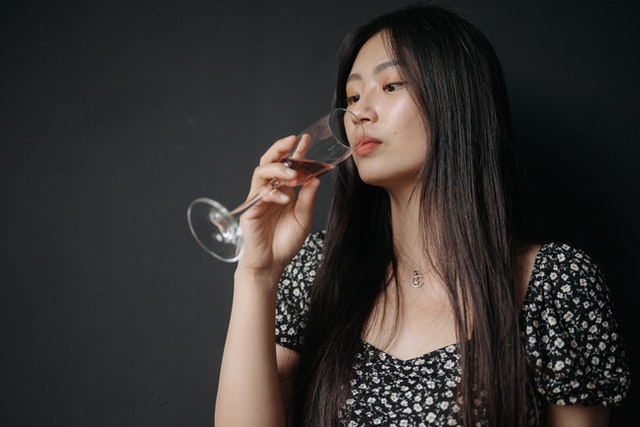 Alcoholism is one of the most harmful and impactful addiction diagnoses here in the UK. It's driven by the consumption and support
What We Offer
Free Telephone Assessment
This is done to assess what sort of help is needed so we can recommend an addiction treatment service that can provide the best help possible.
All calls are strictly confidential and are carried out by a trained healthcare professional.
No obligation recommendations are made after a full assessment of yourself or loved ones situation is fully made.
Recommendations include specialist addiction treatment programmes in CQC regulated facilities based throughout the UK.
If you are unable to afford private treatment then public healthcare and charities would also be recommended to you.
How We Can Support You
We have a large number of helpful services available to help give you the best possible support when it comes to dealing with addiction.
Just some of the services we can offer includes:
Free confidential telephone assessment
Recommending CQC regulated residential addiction treatment providers
Arranging for an intervention, if needed
Insights into how different therapies and evidence based treatments work
How detoxification works and what is the most safest option
What type of rehab and detox programmes would be best suited for yourself or loved one
Recommendations of the best providers in your area
Why Choose Us?
We can help take the stress out of finding an addiction treatment provider by recommending only the best options available that fully suits your criteria.
The help and advice we can provide includes making sure that your journey towards recovery is one that can definitely be achieved.
Taking the step towards recovery can be incredibly tough but we are here to put your concerns at ease by giving you insights into the safety of undertaking residential addiction treatment and how it can put you on the path towards long lasting recovery from addiction.
Our team of advisors have extensive experience and knowledge about the subject of addiction and the treatment provided so if you have any questions then they will be more than happy to help.
Get started today by calling our friendly team today on 0800 012 6088.
How We Help
Finding the right treatment for your addiction can be difficult this is why we have created a service which takes the stress away which can be a massive relief when dealing with an addiction.
Self Referrals
Suffering with an addiction and being alone can be a horrific scenario for many. Whether you have a drug or alcohol addiction, we're here to help. Help Yourself
Family Referrals
Do you have concerns that a loved one may be affected by substance misuse? Have you spotted any signs and symptoms of a drug and alcohol… Help a Relative
Friend Referrals
Are you worried that a friend's alcohol or drug consumption has become out of control? For many individuals, substance abuse starts unintentionally… Help a Friend