Do you think you, or a loved one, are experiencing an addiction? If you have answered "yes" to these questions, then Addiction Advocates can help you.
Abingdon
With a 28-day commitment to a period of residential rehab, we can help you to be free of substances inside of a month. Addiction is on the rise in the United Kingdom and residents of Abingdon are sadly not immune from this statistic.
Addiction Advocates can help you to tackle drug addiction, alcohol addiction and gambling addiction and we also support people who need assistance with anxiety, mental health and depression.
We will provide you with all of the appropriate treatments and therapies that are required to shake off the dark cloud that addiction casts in life.
Why not call us today for a free and no obligation consultation about your substance misuse and how we can help? We are available 24/7 on 0800 012 6088 or if you prefer, you can text HELP to 83222.
Symptoms of an Addiction
There's no particular kind of person who can suffer with addiction. Whether it be a drug addiction, an alcohol addiction or a gambling addiction, this illness can strike at anyone from any walk of life.
Many people who need drug and alcohol rehab treatments have become adept at hiding their problems but there are tell-tale signs that can help you to identify if you, or a loved one, are suffering from an addiction.
An addiction can rip through someone's life in the space of a few weeks and does not discriminate. Addicts can lose everything in the blink of an eye. Key symptoms of someone struggling with an addiction are:- Sudden weight loss and wild variations in appetite;
– Significant changes to behaviour (e.g., someone becoming dishonest);
– Underperformance in work to the extent that someone may lose their job;
– Sudden financial issues and persistently trying to borrow money;
– Big changes to personality (suddenly becoming withdrawn and aggressive.)
Of course, this list is not exhaustive, but these are some of the most common examples we see. If this behaviour is all too familiar, then you should act now and seek professional help.
If you see these signs in a friend or loved one, then you may wish to speak to Addiction Advocates about our intervention policies.
Drug and Alcohol Rehab Abingdon
When you contact Addiction Advocates for help, we will perform an initial consultation over the telephone to establish the extent of your addiction and what kind of assistance is required. We will then make arrangements for you to be admitted to our rehab clinic in Abingdon.
At this point, we'll perform an extensive assessment of your health and also deep dive into the cause of your addiction. There are many reasons why an addiction can develop, but a failure to treat the root cause is running a real risk of a future relapse.
private drug and alcohol rehab provided by Addiction Advocates, we're able to put a treatment plan in place with relapse prevention in mind.
Private drug and alcohol rehab is not the cheapest solution, and alternatives are available via the NHS. But these services have a long waiting list for treatment, and when you are seen you are treated on an outpatient basis, where you are discharged from a treatment clinic for evenings and weekends.
A 28-day commitment to residential rehab might seem like an intimidating prospect initially, but this extended period of time allows you to press the restart button and recover free of the stresses that you usually associate with everyday life.
It might seem like a long time to be away from your house, or workplace, but your rehabilitation will be benefitted by you being able to concentrate on your recovery.
When you've been assessed by your keyworkers, you'll be able to begin your drug rehab or alcohol rehab.
Detoxification
Most of our clients require a period of detoxification and that will be the first part of your treatment. This is not an easy process and you will experience withdrawal symptoms as your access to the substances you're addicted to is tapered away.
We find this approach a more effective and comfortable way than suddenly stopping all access.
Some of these withdrawal symptoms can be unpleasant and uncomfortable and we offer a medically assisted detox. Our medical staff will be on hand with around the clock care to offer support and monitor your progress.
They are also able to provide you with prescription medication, which acts as a sedative, if required in order to alleviate the worst of your symptoms.
Detox is the most demanding part of your treatment and upon its completion you will be ready for the next step of your treatment programme.
Therapies and Aftercare
Your therapies will be split between individual and group sessions.
Individual sessions will allow you to sit with a professional and dissect the reasons behind your addiction developing.
Underlying mental health conditions are very common amongst those suffering with an addiction and if we identify you with suffering from one of these conditions, such as depression or anxiety, we'll perform a dual diagnosis alongside addiction and treat you accordingly.
Group sessions are an opportunity to share your experience with your fellow addicts and to learn from them. As part of your aftercare, you will be encouraged to join local support groups and to continue to build a support network for when you leave our care.
After 28 days, we will sit with you and create an aftercare plan with relapse prevention at its heart.
We are only ever a phone call away and we will provide you with all the tools you need to tackle addiction head on.
We appreciate that first call asking for help is difficult, but once you've done that, Addiction Advocates are here for you. Please don't put it off any further and call us today.
Latest News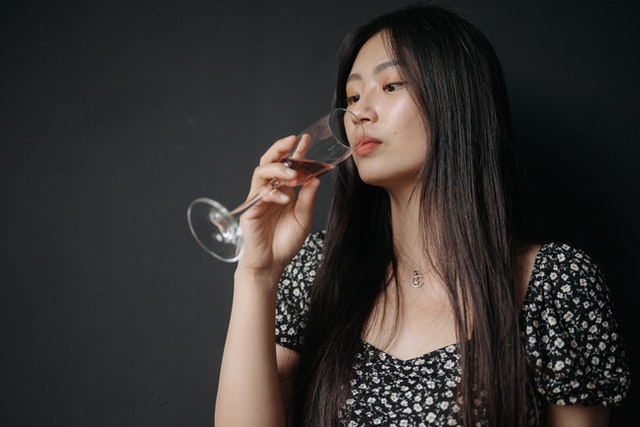 Alcoholism is one of the most harmful and impactful addiction diagnoses here in the UK. It's driven by the consumption and support
What We Offer
Free Telephone Assessment
This is done to assess what sort of help is needed so we can recommend an addiction treatment service that can provide the best help possible.
All calls are strictly confidential and are carried out by a trained healthcare professional.
No obligation recommendations are made after a full assessment of yourself or loved ones situation is fully made.
Recommendations include specialist addiction treatment programmes in CQC regulated facilities based throughout the UK.
If you are unable to afford private treatment then public healthcare and charities would also be recommended to you.
How We Can Support You
We have a large number of helpful services available to help give you the best possible support when it comes to dealing with addiction.
Just some of the services we can offer includes:
Free confidential telephone assessment
Recommending CQC regulated residential addiction treatment providers
Arranging for an intervention, if needed
Insights into how different therapies and evidence based treatments work
How detoxification works and what is the most safest option
What type of rehab and detox programmes would be best suited for yourself or loved one
Recommendations of the best providers in your area
Why Choose Us?
We can help take the stress out of finding an addiction treatment provider by recommending only the best options available that fully suits your criteria.
The help and advice we can provide includes making sure that your journey towards recovery is one that can definitely be achieved.
Taking the step towards recovery can be incredibly tough but we are here to put your concerns at ease by giving you insights into the safety of undertaking residential addiction treatment and how it can put you on the path towards long lasting recovery from addiction.
Our team of advisors have extensive experience and knowledge about the subject of addiction and the treatment provided so if you have any questions then they will be more than happy to help.
Get started today by calling our friendly team today on 0800 012 6088.
How We Help
Finding the right treatment for your addiction can be difficult this is why we have created a service which takes the stress away which can be a massive relief when dealing with an addiction.
Self Referrals
Suffering with an addiction and being alone can be a horrific scenario for many. Whether you have a drug or alcohol addiction, we're here to help. Help Yourself
Family Referrals
Do you have concerns that a loved one may be affected by substance misuse? Have you spotted any signs and symptoms of a drug and alcohol… Help a Relative
Friend Referrals
Are you worried that a friend's alcohol or drug consumption has become out of control? For many individuals, substance abuse starts unintentionally… Help a Friend