Through our services here at Addiction Advocates, we receive a wealth of questions and concerns on the cusp of rehab admissions.
Many of our clients question their abilities on how to reach a point of acceptance, on how to reach a state of balance and readiness, and on how to find the most fitting rehab clinic.
Stockton on Tees
Down to this commonality, there's a high chance that you'll also have similar questions or concerns, attached to the idea of visiting a drug and alcohol rehab in Stockton on Tees.
To ease this process for you and also save you some time, we've therefore collated some of our most commonly asked questions around taking action, linked to drug and alcohol rehabilitation.
Understandably, you'll have some personal questions which you can reach out to our team with. Yet, to get the ball rolling, considering our below Q&A will be a good starting point, to not only increase your awareness of rehab, but also your acceptance.
Learn how to truly benefit from drug and alcohol rehabilitation, from our services and from overcoming your addiction by investing yourself into your pre-rehab admission process.
How can I overcome denial?
Denial is seen as a coping strategy, as an emotion which blurs out the reality of living with a drug and alcohol addiction. This reality is commonly challenging, deviating from preconceived ideas of life, and can be very difficult to accept personally, never mind publicly.
Down to this, many users live in denial when considering their drug and alcohol consumption, by justifying their actions, by downplaying their addiction and the behaviours that it carries, and by hiding away from loved ones.
For most, denial will be used to avoid confrontation, stigmatisation and judgment. Yet, by hiding away and blocking out drug and alcohol problems, denial will ultimately make an addiction worse, pushing individuals deeper into the addiction cycle.
As a result of this, it's very important that you aim to overcome denial, by taking some time to consider your consumption, by opening up to those you trust and by accepting professional drug and alcohol rehabilitation services.
Right now, this will feel like a mammoth task. Yet as you slowly observe your attachment to drugs and alcohol, you'll see the necessity of acting on rehab.
How can I reduce my anxieties over rehab?
If you're worried about visiting a drug and alcohol rehab in Stockton on Tees, this is completely normal. Yet it's also important that you work through those anxieties to help you experience a balanced drug and alcohol rehabilitation process.
The best way you can reduce your anxieties is by making rehab a familiar offering.
Currently, there's a likelihood that you fear the unknown, that you're questioning your personal ability to withdraw, or that you're concerned about your physical and psychological health.
By doing your research into rehab, as you are today, by asking the important questions, and by understanding rehab on a greater level, you'll soon feel comfortable to let down your barriers, and accept professional support.
How can I find a drug and alcohol rehab in Stockton on Tees?
Finding a drug and alcohol rehab in Stockton on Tees may currently feel like a big task. After all, if you're feeling anxious around the idea of rehab, looking through all of your available options will be overwhelming.
At Addiction Advocates, we're here to reduce your anxieties by offering a helping hand through your rehab admission process. Starting with pre-rehab preparations, we can firstly secure your readiness to recover.
Once you're accepting of rehab and its value, this will be the time to understand your personal needs and your expectations of drug and alcohol rehabilitation.
By looking through our affiliation of rehab clinics, we will narrow down all suitable treatment centres, to meet your ideal experience of recovery, soon finding a drug and alcohol rehab in Stockton on Tees.
Not only can our services alleviate great stress, but they can also offer reassurance that rehab is right for you, that you have a suitable rehab programme awaiting, and that your experience will be positive and beneficial.
How can I maintain my recovery results?
Through rehab, you will reach a certain level of recovery. For most clients, the foundations of drug and alcohol addiction recovery will be achievable, which will require ongoing efforts on a post-rehab basis.
Down to this, it's understandable if you're worried about your post-rehab steps and ability to maintain your recovery results. While sober living, for the long-term cannot be promised, there are steps you can take to increase the chances of a drug and alcohol-free reality.
From adapting your lifestyle to reduce drug and alcohol exposure and embracing aftercare services, to following your relapse prevention plan and reducing your fear around relapse, you'll be prepared for high-risk situations.
Within high-risk situations, you'll be armed with tools, helplines and coping techniques to avoid physical and psychological cravings and influences.
Long-term recovery will require great effort. Yet, each step you take throughout recovery and through your new norm in Stockton on Tees will ease the recovery process for you.
How can I truly benefit from rehab?
Rehab is a highly beneficial process to complete as it combines all necessary recovery steps and tools together to offer physical and psychological healing. You can truly benefit from its offering by embracing rehab for what it is.
By this, we mean that you should plan ahead, accept rehab by making it a familiar service, follow all recommendations within your personal rehab programme, trust in the process and work to maintain a sober reality on a post-rehab basis.
By truly committing yourself, this is how you'll benefit from visiting a drug and alcohol rehab in Stockton on Tees.
If you have any other 'how-to' questions or concerns around rehab, we are here to alleviate your worries and guide you in the right direction.
Drug and alcohol rehabilitation are worthwhile steps to take. Increase your ability to experience their worth by preparing yourself proactively with our guidance at Addiction Advocates.
Latest News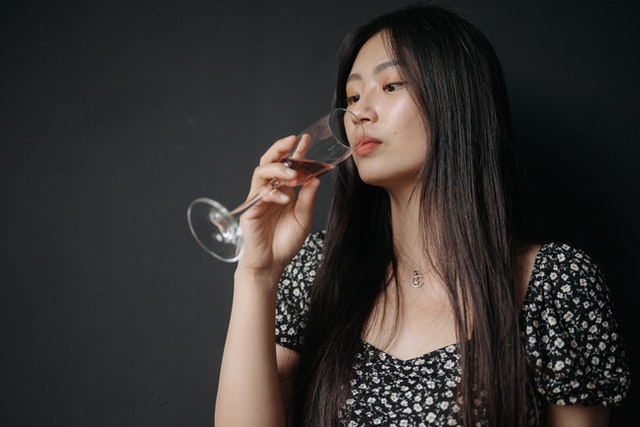 Alcoholism is one of the most harmful and impactful addiction diagnoses here in the UK. It's driven by the consumption and support
What We Offer
Free Telephone Assessment
This is done to assess what sort of help is needed so we can recommend an addiction treatment service that can provide the best help possible.
All calls are strictly confidential and are carried out by a trained healthcare professional.
No obligation recommendations are made after a full assessment of yourself or loved ones situation is fully made.
Recommendations include specialist addiction treatment programmes in CQC regulated facilities based throughout the UK.
If you are unable to afford private treatment then public healthcare and charities would also be recommended to you.
How We Can Support You
We have a large number of helpful services available to help give you the best possible support when it comes to dealing with addiction.
Just some of the services we can offer includes:
Free confidential telephone assessment
Recommending CQC regulated residential addiction treatment providers
Arranging for an intervention, if needed
Insights into how different therapies and evidence based treatments work
How detoxification works and what is the most safest option
What type of rehab and detox programmes would be best suited for yourself or loved one
Recommendations of the best providers in your area
Why Choose Us?
We can help take the stress out of finding an addiction treatment provider by recommending only the best options available that fully suits your criteria.
The help and advice we can provide includes making sure that your journey towards recovery is one that can definitely be achieved.
Taking the step towards recovery can be incredibly tough but we are here to put your concerns at ease by giving you insights into the safety of undertaking residential addiction treatment and how it can put you on the path towards long lasting recovery from addiction.
Our team of advisors have extensive experience and knowledge about the subject of addiction and the treatment provided so if you have any questions then they will be more than happy to help.
Get started today by calling our friendly team today on 0800 012 6088.
How We Help
Finding the right treatment for your addiction can be difficult this is why we have created a service which takes the stress away which can be a massive relief when dealing with an addiction.
Self Referrals
Suffering with an addiction and being alone can be a horrific scenario for many. Whether you have a drug or alcohol addiction, we're here to help. Help Yourself
Family Referrals
Do you have concerns that a loved one may be affected by substance misuse? Have you spotted any signs and symptoms of a drug and alcohol… Help a Relative
Friend Referrals
Are you worried that a friend's alcohol or drug consumption has become out of control? For many individuals, substance abuse starts unintentionally… Help a Friend