Alcohol Rehab
Updated on 15/12/2022
Medically reviewed by
Dr Alexander Lapa (Psychiatrist)
Visiting a Rehab Clinic is a progressive step towards overcoming your alcohol addiction. At rehab you will go through a medically assisted detoxification process to withdraw alcohol from your system. Once you have completed the withdrawal process, you will start a full rehabilitation programme that will help get your life back on track.
To avoid progressive and lasting damage linked to alcoholism, visiting an alcohol rehab facility is recommended. Here at Addiction Advocates, we understand the benefits of rehab and help individuals with chronic addictions to turn their lives around. Through our referral service, we can help you find the most suitable alcohol rehab centre with an effective treatment programme tailored to you.
From relationship breakdowns and psychological impairment to changes in personality, behaviour and decisions, excessive alcohol consumption can transform an individual's entire life, commonly for the worst.
See the importance of taking control of your life by visiting a reputable alcohol rehab facility. If you do have any questions or concerns surrounding alcohol rehab, scroll down to our FAQs or contact our team today. We are here to support all individuals affected by alcoholism.

Get Treatment Advice Now
Speak to an expert
To get in touch with an expert, call or message us using the contact details provided below. Alternatively, you can complete our online enquiry form, and we will get straight back to you.
What Happens at Alcohol Rehab?
For alcohol addiction, private drug and alcohol rehab or residential rehab is the best form of treatment to overcome substance abuse and drinking problems. The first step is typically a detox which allows the body to withdraw from its dependence on alcohol. This can be a difficult process because of the psychological dependence which will have developed over time, but support will be provided throughout the entire process to keep you on track.
This is followed by treatments and therapies which are tailor-made to every individual who is receiving treatment. Having a personalised treatment programme is a major benefit of inpatient rehab centres, as the treatments which are provided are suited to the individual, which makes them more likely to work.
The residential treatment programmes which are offered at the rehab clinics we work with help people who are battling addiction and treat them as effectively as possible to reach long-term recovery and stop drinking for life.
Alcohol Detox
The alcohol detox process is an important step in alcohol rehabilitation as it helps the body withdraw from the harmful toxins and dependence on alcohol that has been built over a long period of time. Throughout the entire process, you will receive medical supervision from addiction recovery experts and nurses to ensure that the withdrawal process is as smooth and manageable as possible.
Completing an alcohol detox in a residential rehabilitation centre is the safest environment available to withdraw from alcohol addiction. Residents are surrounded by medical professionals and others going through the same process which means that the detox is supervised, monitored and supported.
The detox process typically takes up to 7 days, and although it can be a hard period, it is the most important step to achieving sobriety and starting the recovery process.
Treatments and Therapies
The therapies which are part of drug and alcohol rehab treatment are an often overlooked aspect, however they are one of the most important stages of recovery. Relapse prevention techniques help residents to stay sober once they have left the centre and provides them with the tools needed to cope with recovery.


Having access to an addiction therapist is great for recovery and provides residents with an understanding of their addiction. Learning about the root cause of addiction and triggers of relapse makes a successful long-term recovery much more likely.
Many people with addictions have experienced traumatic events or struggle with mental health problems, which is another major benefit of therapy at rehab. It is important to treat every element of addiction, and this includes the psychological symptoms of addiction.
What Causes An Alcohol Addiction?
Alcohol addictions can arise from a variety of different factors. The leading causes of alcohol addictions include poor mental health, stress, environmental pressures, genetics and peer pressure.
Although the root cause of alcohol addictions greatly varies, approximately 50% of individuals who require alcohol addiction treatment have an underlying mental health disorder [1], such as depression or anxiety.
As well as this, research has found that an increasing number of people abuse alcohol to relieve stress [2].
The Importance Of Visiting An Alcohol Rehab
For many people, alcohol consumption and side effects may be bearable. The majority of individuals can cope with the initial stages of alcohol abuse. However, as a dependence on alcohol develops, those commonly experienced side effects will likely become more intense and harder to manage.
When an alcohol addiction takes a firm grip, your mindset and personality change. Unfortunately, your decisions and behaviours will become clouded and controlled by cravings, psychological fixations, and unhealthy drinking habits.
Many people will believe they do not need rehab treatment or may be in denial of their drinking problem. Admitting to alcohol dependence and seeking addiction treatment at a rehab clinic can often be drawn out over many years as you struggle with substance addiction. Some people believe that they could not manage without alcohol, especially when withdrawal symptoms are experienced.
Understanding the severity of your alcohol dependence and starting addiction recovery can be very difficult. In most cases, individuals will attempt to self-medicate or detox from home at some point after a breakthrough has occurred. Often these recovery attempts fail and people find themselves back to square one.
Approaching addiction recovery alone can be dangerous and ineffective. At rehab, you will be medically assisted by recovery specialists during the detoxification and withdrawal period and be better placed to face future challenges. Visiting an alcohol rehab facility is a long term solution to your addiction and the best method to achieve sobriety.
Although visiting an alcohol rehab may feel like an unnecessary or daunting step, it is the best form of addiction treatment and achieves the highest alcohol addiction recovery rates. Working through both your physical and psychological connections to alcohol [3] at rehab, you'll have the best chance to reach addiction recovery.
At rehab, any degree of an alcohol disorder can be treated with a personalised treatment programme. The sooner an individual can acknowledge their alcohol addiction and reach out for medical support, the better.
Start today by understanding the signs and symptoms of alcoholism, along with the value behind investing yourself in a comprehensive treatment plan.
How Are Alcohol Addictions Diagnosed?
Medical professionals such as GPs diagnose alcohol addictions by reviewing an individual's physical health, psychological health, and behaviour.
Usually, diagnoses are made through a clinical assessment with a primary healthcare provider. If an alcohol addiction is diagnosed, treatment at a rehab facility is typically the next recommended step.
By asking various questions and assessing how an individual behaves and acts, medical professionals can establish whether addiction is impairing an individual's life, the severity of the addiction, the root cause of the alcohol addiction and the treatment required.
What Are The Effects Of Alcohol Addiction?
Alcohol is classified as a depressant substance which slows brain activity [4] and provides individuals with a calm and relaxed sensation.
For this reason, alcohol is often abused by those who struggle with mental health disorders or have been previously affected by trauma to escape from negative thoughts and feelings.
Substance abuse can affect the mood, memory capacity, and influence personality changes and decision making. It can also cause long-lasting brain impairment if long-term alcohol abuse is experienced.
When you have an alcohol addiction, the symptoms of alcoholism can be different for all to varying degrees. Common symptoms include:
Depression
Nausea
Increased heart rate
Anxiety
Insomnia
Paranoia
Headaches
Weight Gain/Loss
While a number of the symptoms experienced with alcohol addiction can be alleviated within a matter of hours, more than 900,000 hospital admissions [5] are made each year as a result of long term symptoms and health problems associated with alcohol misuse.
Although treatment can reduce the health problems associated with alcohol misuse, treatment cannot entirely alleviate chronic conditions caused from long-term substance abuse, such as organ failure. This is why it is so important to seek rehab treatment as soon as possible.
Withdrawal Symptoms
A sign that alcohol treatment is required at rehab is if withdrawal symptoms are experienced when you try to quit drinking at home. Withdrawal symptoms indicate that the body has built a tolerance to alcohol and requires significant amounts to be able to function, which is a problem that requires intensive support and treatment to recover from.
If you experience withdrawal symptoms, it is important to seek treatment for your alcohol use disorder. It is also extremely important to be able to recognise signs of addiction in yourself, which can include:
Sweating
Nausea
Tremors
Vomiting and diarrhoea
Mental health issues such as depression, anxiety and paranoia
Headaches
Although withdrawal symptoms will still be experienced in rehab during alcohol detox, it is much safer to do in an alcohol rehabilitation centre where your symptoms are managed and monitored. Prescription drugs may be provided to help with any severe symptoms and you can be assured that you are in a safe space.
When Is The Best Time To Consider Alcohol Rehab?
Many individuals considering addiction recovery either believe that their addiction is too mild for treatment or feel that their side effects are too extreme to control. Both of these ideas are incorrect.
Visiting an alcohol rehab will be beneficial for all individuals abusing alcohol. Like other illnesses or disorders, there are different levels of treatments available which are suited to the affected individual. Visiting an alcohol rehab can progress recovery for all individuals, from those abusing alcohol to those living with the chronic side effects of alcoholism.
Although treatment is accessible at any given time through rehab, you must be mentally prepared to complete alcohol rehab. Rehab is only worthwhile for those who invest themselves in a comprehensive treatment plan. If you are not in the right mindset to want recovery, you will fail to experience the true benefits of alcohol rehab and will be less likely to remain sober.
To understand whether you're ready to combat your underlying influences and alcoholism, contact our team here at Addiction Advocates. We can also recommend the most appropriate alcohol rehab options for you, whether that is outpatient or residential rehab.
Finding The Right Addiction Treatment And Alcohol Rehab Programme For You
Searching for the most suitable alcohol rehab programme and substance addiction treatment can be overwhelming. There are now a large number of recovery methods available and it can be hard to know what to choose. It's important to note that every person responds differently to treatment for alcohol addiction, so multiple individual physical and mental factors need to be taken into consideration.
To ensure that you gain a valuable rehab experience, we can help you find the ideal rehab programme through our referral services. By understanding your dependence on alcohol greater, we can pinpoint the most cost-effective and results-driven treatment plan for you which meets your recovery goals. This approach to finding the right alcohol rehab programme will ensure that you receive the right type and level of care and treatment.
It is important to remember that addiction and mental health conditions will impact all individuals differently. As a result of this, tailoring therapy based on the individual is key as not every journey to addiction is the same, and neither are the recovery challenges.
Through our referral service, we can identify the most suitable rehab programme for you to help you overcome your addiction to alcohol. We will assess your situation and offer realistic recommendations to guide you through recovery, whether through outpatient treatment or inpatient treatment.
Common Alcohol Addiction Treatment in Rehab
Although recommendations are based on personal requirements, there are a range of common treatment options you may experience in alcohol rehab. These treatment options act as the foundation of recovery, helping you to heal both the body and mind from long-term alcohol abuse.
Treatments can include:
Medically Assisted Detox
Individual Rehabilitative Therapy
Talking Therapies such as Cognitive Behavioural Therapy
Group Therapy Counselling
Wellbeing Courses
Whether outpatient or residential treatment is selected, the key aim of rehab is to assist your withdrawal from alcohol safely, providing the opportunity for long-term sobriety. Yet, alongside the physical detox process, it is vital that psychological treatment is also completed to help maintain cognitive stability and recovery.
Both physical and mental withdrawal symptoms will likely appear during an alcohol detox programme, so cognitive behavioural therapy, therapy sessions and additional wellbeing services will be used to help alleviate the mental impact of recovery. The foundation of alcohol rehab treatment will help change the outlook and association you have of alcohol as you prepare for life post-rehab.
Please be aware that our recommendations and referral services will provide a range of treatment options. These treatment options will be catered to you personally, helping to improve your recovery rates through alcohol rehab.
What Happens After Alcohol Rehab?
The first few months after you have left a residential alcohol rehab clinic can be very daunting and a difficult period for anybody trying to remain sober. This is why our rehab centres offer one year of FREE aftercare to ensure that you are supported and encouraged throughout your recovery journey.
Taking place weekly, support sessions are held to provide all previous residents with a support system which is often needed during the initial stages of the recovery process. The rehab clinics we work with make sure to keep up to date with residents who have successfully completed inpatient rehab.
There are also numerous local support groups available to anybody who is looking for extra support after rehab. Free organisations such as Alcoholics Anonymous are available to anybody who has experienced addiction throughout the UK. They are a great support system to have and provide encouragement and an extra incentive to stay sober.
How We Help You at Addiction Advocates
The team at Addiction Advocates are experts at helping people achieve addiction recovery. We are a referral service who are experienced in helping people who are struggling with alcohol abuse problems to find the perfect alcohol treatment programme. We work with a number of residential treatment centres across the UK and aim to help people of all ages and backgrounds to receive top-quality treatment.
The admissions process starts with you calling a member of our admissions team on 0800 012 6088. Our expert team can guide you and answer any queries that you may have about the cost, length of treatment or the rehabilitation process at alcohol treatment centres.
You will then undergo a free confidential assessment to determine the type of support and treatment you require to achieve recovery. Your basic information, location, any mental health issues and the severity and type of addiction you have will be covered to ensure that you are referred to the most suitable rehab centre available for your needs.
Once we have a good idea about what your needs are, we can find the best rehab facility for you. To secure your place we require that you send a deposit, and once this has been completed we will set an admission date for you to begin treatment. This is will be the start of your new and improved life which is free from alcohol addiction.
Types of Admission to Rehab
Although it can be frustrating, not everyone who has an addiction to alcohol realises that they have a serious addiction which requires treatment. At Addiction Advocates, we offer a referral service for family, friends and other loved ones.
This consists of support and advice for the family and friends of those suffering from addiction problems. Our expert team can provide you with advice about how to address those suffering from addiction and offer guidance about how to steer them towards receiving residential rehab treatment.
It is not possible to force somebody against their will to rehab, even if alcohol abuse is causing health complications and huge impacts on their everyday life. Treatment only works if somebody wants to choose recovery, even though this is often difficult for loved ones to accept.
We can offer alcohol intervention services with our trained therapists to help you discuss the difficult topic of addiction with your loved one. This aims to help them understand the effect that their substance abuse has on others and your worries and concerns about their health. Intervention can help people to become more open to the idea of a residential treatment programme and can often be the stepping stone to recovery. To find out more about our referral services, visit our family referral page.
For those who are ready to tackle their addiction and are wondering how they can start treatment, we offer a self referral service to help you on the road to recovery. Our admissions team at Addiction Advocates are available 24/7 to help you at any point in the day to live an alcohol free life. To start the process of seeking treatment, call our team on 0800 012 6088 and we can get you started.
It is never too late to tackle an alcohol use disorder – start your inpatient treatment today at a residential alcohol rehab.
FAQ's About Alcohol Rehab
How private is alcohol rehab?
Visiting an alcohol rehab is extremely private. All details are kept confidential, and rehab promotes a private and discrete environment. Please rest assured that all details will be kept in-house, and communication with family members or peers will be completed under your guidance.
How much does alcohol rehab cost?
The cost of alcohol rehab can unfortunately deviate depending on an individual's requirements. Factors such as outpatient treatment or residential treatment can lead the way when considering financial investments. Yet, for an accurate gauge, feel free to contact our team. In some cases, private insurance can cover the cost of alcohol rehab, but this will depend on your policy, along with your selected treatment centre.
What is the average duration of alcohol rehab?
The duration of an alcohol rehab treatment programme can deviate, reflecting personal needs and susceptibility to treatment. A large proportion of rehab programmes can last 28 days, following a detox and psychological intervention. However, for some individuals., this may be shorter, while others may require further professional support.
What happens after rehab?
Alcohol rehab is a highly valuable experience to complete. However, once a return home is recommended, vulnerabilities do present themselves. As this is classified as a high-risk situation, ongoing support will be available post rehab. This will help to reduce future alcohol relapses, along with ensuring that recovery can be maintained for the long-term.
What is an alcohol addiction?
Commonly referred to as alcoholism, an alcohol addiction is a disease in which the sufferer has an unbearably severe yearning to consume alcohol. This severe desire to drink is at the point where they cant stop and it becomes dangerous. Anyone can suffer from alcoholism, and even with a multitude of studies trying to find the specific demographic that suffers from alcoholism the most, they have frequently found that anyone of any background can suffer, however alcoholism does develop from genetic, psychological, behavioural and socioeconomic predispositions typically.
What are the symptoms of alcoholism?
When alcoholism begins to affect your professional and personal life, these are key indicators that you are suffering with alcoholism. Usually alcoholics will prioritise the consumption of alcohol over important responsibilities that they hold within work or home life. Often they struggle to think about anything else but consuming alcohol and planning when they are going to do it, which often results in them drinking a lot more than they intend to. There are also physiological symptoms that one can suffer from as a result of withdrawing yourself from regular intoxication of alcohol. These withdrawal symptoms include nausea, intense sweating, increased heart rate, as well as other symptoms.
What treatment options are there available for an alcoholic?
Luckily if you are a struggling alcoholic, there are plenty of treatment options that can assist you. There are plenty of medications available on the market which can assist you in your journey to sobriety which include Acamprosate, Disulfiram, Naltrexone and Nalmefene. There are also some therapeutic options available such as individual and group therapy. It is here that you can talk about your issues to a counsellor who can assist you in finding the route cause of your actions and/or group therapy whereby you and other sufferers can find solace in each other's journeys out of alcoholism. Often people with severe addictions opt for residential rehab which combines the both of these types of treatments along with a medically assisted detox.
References
[1] of individuals who require alcohol addiction treatment have an underlying mental health disorder - https://www.helpguide.org/articles/addictions/substance-abuse-and-mental-health.htm
[2] relieve stress - https://healthcare.utah.edu/the-scope/shows.php?shows=0_oomrrdub
[3] physical and psychological connections to alcohol - https://rehabclinicsgroup.com/why-is-alcohol-addictive/
[4] slows brain activity - https://www.drugabuse.gov/publications/drugfacts/prescription-cns-depressants#:~:text=Central%20Nervous%20System%20(CNS)%20depressants,stress%20reactions%2C%20and%20sleep%20disorders.
[5] 900,000 hospital admissions - https://www.gov.uk/government/statistics/local-alcohol-profiles-for-england-lape-october-2021-update/local-alcohol-profiles-for-england-short-statistical-commentary-october-2021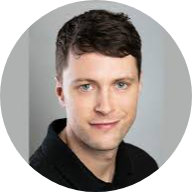 What do our previous clients think?
Really enjoyed my time at Asana lodge. Staff are great and most have previous experience of the afflictions that affect all the clients, so they can relate to the situation you are in. I feel ready now to tackle the outside world with all the skills I have learnt.
Thank you to all the staff at asana lodge from management to the cleaners, everyone made me feel so welcome and really went above and beyond to help me in my recovery. highly recommend anyone seeking help with addiction depression and anxiety to go to asana lodge and heal your mind body and soul.
Everyone at Cassiobury court have been very supportive with my recovery and I have learnt a lot over the past 14 days. I am taking away some good tools to help me with my addiction. I look forward to seeing the piers at the aftercare service.
I came to you desperate, feeling so depressed and anxious. I left feeling hopeful and grateful and excited about life. I can't believe the change in just 28 days.
Latest News
Many people perceive drug or alcohol rehab to be a lonely place. It's understandable that you'd want to bring a
How We Help
Finding the right treatment for your addiction can be difficult this is why we have created a service which takes the stress away which can be a massive relief when dealing with an addiction.
Self Referrals
Suffering with an addiction and being alone can be a horrific scenario for many. Whether you have a drug or alcohol addiction, we're here to help.
Family Referrals
Do you have concerns that a loved one may be affected by substance misuse? Have you spotted any signs and symptoms of a drug and alcohol…
Friend Referrals
Are you worried that a friend's alcohol or drug consumption has become out of control? For many individuals, substance abuse starts unintentionally…