If you have struggled with an alcohol or drug addiction over the past couple of years, you are certainly not alone.
Drug poisoning deaths hit record levels in England, Wales and Scotland during 2020 and that is just the tip of the iceberg.
While overdose is always a risk with certain substances, there are also many others facing serious addiction problems that can wreak untold damage on their physical and mental health, their relationships and pretty much every aspect of their lives.
Illegal and prescription drugs are not the only problem. Alcohol is generally seen as more socially acceptable but this very fact, along with the fact that it is so freely available, can be an issue in itself. Problem drinking can easily tip into full blown alcohol addiction – commonly known as alcoholism.
If you are struggling with addiction and substance misuse issues, it can be difficult to know where to turn. There are plenty people willing to offer help if you are willing to seek it, including charities and your own GP.
Recovery experts are also there for you when you need them and alcohol and drug rehab in Rainham could provide your best chance of overcoming an addiction.
Get In Touch
Are you suffering from Addiction and need help? Addiction Advocates are leading UK based experts in Private Drug and Alcohol Rehabilitation Treatment. Find out how we can help by getting in touch with our friendly team today.
What is Rehabilitation?
In its broader definition addiction is the process of restoring someone to health or normal life through training and therapy after imprisonment, injury addiction, or illness.
In terms of drug and alcohol rehab, it refers to a holistic programme of proven evidence-based treatments that are tailored to help each individual to fight their addiction and make a full and lasting recovery.
The exact details of a programme can vary, especially as it will be personalised for your own individual requirements, but will typically involve a combination of drug and alcohol detox, therapies and aftercare.
What happens during Detoxification?
Alcohol and drug detox, or detoxification, refers to the process of physically processing the alcohol or drugs already in the system. Prolonged use of these substances can build up a physical and mental dependency as our systems come to rely on them.
It also essentially changes the way we are wired, effecting the way our brain regulates itself and processes areas such as pleasure and reward.3 As a result, when the chemicals are removed you can suffer a range of physical and psychological withdrawal symptoms. These can vary widely depending on the substance involved and other factors.
Withdrawal from opioids or alcohol can involve severe physical symptoms for example, while cannabis addiction is more likely to be accompanied by psychological withdrawal symptoms.
The process is always challenging though. It is usually unpleasant and can be dangerous, so it is always best to undergo this process in a supervised detox programme. Here you can receive round the clock care, support and medical supervision, as well as prescription medications that may be able to help you manage these symptoms and get 'over the hump'.
What other Addiction Treatments are available?
Flushing your system of these toxins is very important but so is relapse prevention. A programme of therapies and other treatments will aim to help you deal with the root causes of your addiction and to arm yourself with the knowledge and strategies you need to stay clean and sober once you leave.
These could include group therapy, cognitive behavioural therapy (CBT), counselling and psychotherapy, as well as complementary therapies and workshops in areas such as meditation, relaxation, nutrition and art or music therapy.
Mental health treatments can also be very useful as there is a complex relationship between mental health and addiction.
One can often feed or influence the other and if you treat only one part of the equation, you may simply be setting up a situation where the other one flares back up. Treating both elements simultaneously is often known as dual diagnosis treatment and will often be available at rehabs in Rainham and elsewhere.
What Personalised Aftercare plans are available?
The work you do whilst in rehab is vital to your recovery but the hard work doesn't end when the doors swing closed behind you. Making a lasting recovery is an ongoing process that could take months, years or even be a lifelong struggle.
The most dangerous time in terms of relapse is often during the first year, however, and having a good aftercare plan in place can make a huge difference by providing tailored help and support just when you need it.
Latest News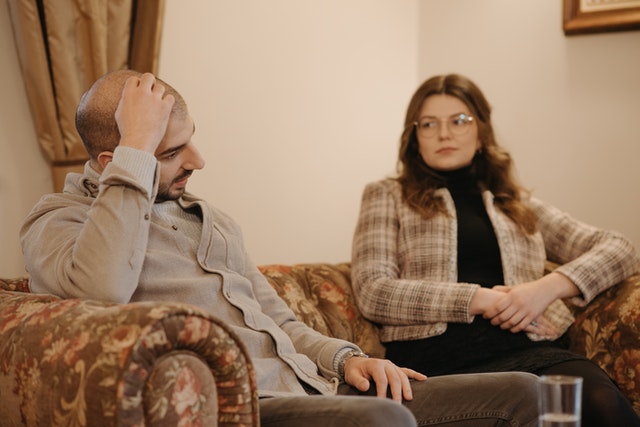 Addiction is a condition with many different layers. Those layers make it unpredictable and a highly personal illness to work through. The
How We Help
Finding the right treatment for your addiction can be difficult this is why we have created a service which takes the stress away which can be a massive relief when dealing with an addiction.
Self Referrals
Suffering with an addiction and being alone can be a horrific scenario for many. Whether you have a drug or alcohol addiction, we're here to help. Help Yourself
Family Referrals
Do you have concerns that a loved one may be affected by substance misuse? Have you spotted any signs and symptoms of a drug and alcohol… Help a Relative
Friend Referrals
Are you worried that a friend's alcohol or drug consumption has become out of control? For many individuals, substance abuse starts unintentionally… Help a Friend