This doesn't mean that you'll sail through the rest of your rehab, as drugs and alcohol rehab is a lifestyle choice that will require unwavering commitment.
Teignbridge
Addiction is not just about the physical aspects of consumption and the health implications to your body, but its also deeply rooted within mental health.
Meaning, mental health issues can drive an addiction as well as be caused by an addiction. For most of our patients we treat their anxiety and depression, alongside their physical addiction symptoms.
At Addiction Advocates, we provide a safe and supportive environment in which to recover and our staff are all fully qualified medical professionals, on hand 24 hours a day to help you through your rehab.
Simply contact our friendly and supportive team today for your free and confidential telephone assessment.
How does Rehab in Teignbridge work?
When you're searching for rehab in Teignbridge you may feel daunted by the results that inundate you, as there are many options when it comes to drug and alcohol rehab.
However the main choices you will have to make is whether you seek private or NHS help and whether you opt for outpatient or inpatient treatment.
The NHS can provide you with free options, when it comes to rehabilitation, however these options often come with a long waiting time, sometimes as long as six months.
In most cases this is too long, as once you've committed yourself to recovery you need to receive help as soon as possible, before you either change your mind or your condition worsens. This is where private rehab is the best option as you can be admitted within a couple of days.
The next choice to make is whether you opt for outpatient treatment, whereby you receive your treatment whilst living at home, or whether you opt for residential addiction treatment.
The benefits of residential addiction treatment is that you'll be distanced from the negative influences that drive your addiction, as you'll live onsite for the duration of your rehab programme.
You'll also receive round the clock care and have a range of traditional and holistic treatment options available to you.
What to expect from Rehab?
Here at Addiction Advocates, we provide residential addiction treatment programmes that'll provide you with comfortable and homely living quarters, all meals included and a dietary plan for your stay, alongside a range or traditional and holistic treatment options.
Before you're admitted to one of our drug and alcohol rehab centres, you'll undergo a free and confidential telephone assessment, whereby we'll discuss with you your addiction, lifestyle and medical history.
This assessment will help us determine the best facility for you and the right type of treatment programme.
Once you've confirmed your choice, we'll arrange your admittance to one of our centres and you'll begin your treatment with us.
Upon arrival, you'll undergo a full medical assessment. Our medical team will assess both your physical and mental health to determine your personalised treatment programme.
Every addiction treatment programme begins with detoxification. Some patients arrive still under the influence, which is why this first step is particularly important.
All of our centres provide medically supervised detox to ensure that all the appropriate guidance and support is offered to individuals as they go through this process.
Detox can seem like a daunting process, especially since it always comes with withdrawal symptoms. The symptoms you experience will be dependent on the length and severity of your addiction, but can include; headaches, nausea, increased anxiety, shakiness, insomnia and in extreme circumstances seizures.
However, you can rest assured that at Addiction Advocates you'll be guided through the whole process. Once detox has been achieved you'll start your therapy treatments.
Most rehabilitation programmes last for 28 days, so it's important that you're fully committed to your recovery, but by choosing residential treatment you'll be able to fully focus on your recovery, as we'll look after everything else.
You'll receive a dietary plan upon arrival and all meals will be prepared for you. You'll live in homely and comfortable accommodation and have access to a range of treatments, fitness classes, social activities and the grounds that the centre is situated within.
Addiction therapies
The most common therapy used to treat addiction is Cognitive Behavioural Therapy (CBT). The simple reason behind this is the fact that CBT can help you to identify the root causes of your addiction, as well as helping you to develop more positive habits and thought processes through psychoedcuation.
Psycheducation is the process in which you retrain your mind to help eliminate negative thoughts, or help avoid the downward spiral that these negative thoughts trigger.
Since addiction is intertwined with mental health, therapy treatment is an integral aspect of recovery. Without understanding your addiction and its triggers, you'll struggle to sustain long term recovery.
Alongside CBT, we provide a range of therapies designed to help you take back control of your life and create a more positive lifestyle. These therapies include:
Psychotherapy
Bereavement therapy
Group Therapy
Motivational sessions
Stress Management workshops
Art therapy
Alongside therapies, we also offer fitness classes, and many social activities. An important part of rehab is learning how to fill your time with positive activities, as you'll have a lot of spare time that was previously spent on your addiction.
By learning how to have fun in a positive way, you can retrain your mind to gain those 'highs' from activities that will benefit your mind and body, such as outdoor and fitness activities.
How long does Rehab last?
Rehab usually lasts for 28 days, but rehab does not end when you leave the rehabilitation centre. In fact, rehab is a commitment for the rest of you life.
If you're not ready to commit to a full change, to completely turn your life around, then you should not waste your time on a rehab programme, as you will relapse. If you're ready to commit then we are here to help you.
Where to start?
Call us on 0800 012 6088 or text HELP to 83222.
Sources
https://www.webmd.com/mental-health/addiction/alcohol-detox-programs#1
https://www.ncbi.nlm.nih.gov/pmc/articles/PMC2897895/
https://www.ncbi.nlm.nih.gov/pmc/articles/PMC4553654/
Latest News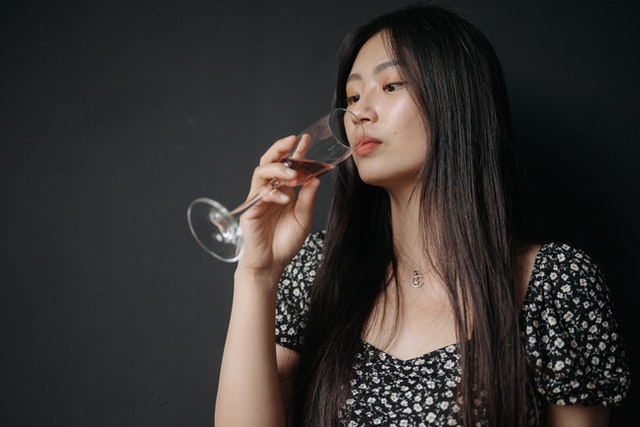 Alcoholism is one of the most harmful and impactful addiction diagnoses here in the UK. It's driven by the consumption and support
What We Offer
Free Telephone Assessment
This is done to assess what sort of help is needed so we can recommend an addiction treatment service that can provide the best help possible.
All calls are strictly confidential and are carried out by a trained healthcare professional.
No obligation recommendations are made after a full assessment of yourself or loved ones situation is fully made.
Recommendations include specialist addiction treatment programmes in CQC regulated facilities based throughout the UK.
If you are unable to afford private treatment then public healthcare and charities would also be recommended to you.
How We Can Support You
We have a large number of helpful services available to help give you the best possible support when it comes to dealing with addiction.
Just some of the services we can offer includes:
Free confidential telephone assessment
Recommending CQC regulated residential addiction treatment providers
Arranging for an intervention, if needed
Insights into how different therapies and evidence based treatments work
How detoxification works and what is the most safest option
What type of rehab and detox programmes would be best suited for yourself or loved one
Recommendations of the best providers in your area
Why Choose Us?
We can help take the stress out of finding an addiction treatment provider by recommending only the best options available that fully suits your criteria.
The help and advice we can provide includes making sure that your journey towards recovery is one that can definitely be achieved.
Taking the step towards recovery can be incredibly tough but we are here to put your concerns at ease by giving you insights into the safety of undertaking residential addiction treatment and how it can put you on the path towards long lasting recovery from addiction.
Our team of advisors have extensive experience and knowledge about the subject of addiction and the treatment provided so if you have any questions then they will be more than happy to help.
Get started today by calling our friendly team today on 0800 012 6088.
How We Help
Finding the right treatment for your addiction can be difficult this is why we have created a service which takes the stress away which can be a massive relief when dealing with an addiction.
Self Referrals
Suffering with an addiction and being alone can be a horrific scenario for many. Whether you have a drug or alcohol addiction, we're here to help. Help Yourself
Family Referrals
Do you have concerns that a loved one may be affected by substance misuse? Have you spotted any signs and symptoms of a drug and alcohol… Help a Relative
Friend Referrals
Are you worried that a friend's alcohol or drug consumption has become out of control? For many individuals, substance abuse starts unintentionally… Help a Friend