At Addiction Advocates, we understand the weightage that this decision carries, making it very reasonable if you're currently doubting your decision to visit a drug and alcohol rehab in County Antrim.
However, no matter how many doubts you may experience, it is important to remember that you've made this commitment to better yourself, to improve your future and to lead a life without the influence of drugs and alcohol.
County Antrim
The best way you can overcome those doubts is by addressing your reservations, by doing your research and by asking those personal questions around drug and alcohol rehabilitation.
We are here to assist with your research stage, along with offering emotional support, specialist guidance and even an efficient admission into your rehab clinic of choice.
It is very natural for a big decision to result in cold feet or in hesitation. Yet, it is important that you do not let those thoughts in your mind deter your opportunities to overcome your drug and alcohol addiction.
As soon as you're ready to commit to rehab, contact our team with your worries around your impending drug and alcohol rehabilitation encounter.
Why does drug and alcohol rehab work?
Drug and alcohol rehab, work for the majority of individuals, as a proven structure is provided, motivating progression. Progression, in the realm of addiction recovery, is defined by withdrawal, by cognitive restoration, and by post-rehab planning.
Through that progress, physical and psychological associations to drugs and alcohol can be suppressed, making sober living a sustainable option.
Many individuals, unfortunately, avoid visiting a drug and alcohol rehab as they believe that it is an intensive unnecessary step. However, this level of intensity, this level of progress and this level of care is required in order to heal comprehensively from addiction.
This is exactly why rehab works, yet only for those who commit themselves. There are vast benefits linked to visiting a drug and alcohol rehab in County Antrim, which you can personally encounter through commitment.
Yet, you must invest yourself, you must trust the process of rehab, and you must pledge to continue your efforts, post-rehab, to continue the progress motivated by rehab.
Is rehab available to all?
Rehab is available to all, no matter their background, the severity of their addiction, or their end recovery goals. However, while it is accessible, it is only suitable for certain groups of individuals to the degree of a residential rehab programme.
Those who can firstly invest themselves into rehab and place their physical and psychological health over the cost of rehab, or over the necessity of drugs and alcohol will benefit from rehab.
Those who also encounter physical and psychological associations to drugs and alcohol will be suitable for a residential rehab programme.
While rehab is suitable in varying degrees, outpatient rehab will be encouraged for individuals suffering from substance abuse, as reduced levels of addiction treatment and structure are required.
With this in mind, while anyone can invest in rehab, suitability is key, ensuring that rehab can benefit them and offer a positive return.
If you're suffering from addiction, visiting a drug and alcohol rehab in County Antrim will therefore be suitable for you.
Can you help me find a drug and alcohol rehab in County Antrim?
Our key service at Addiction Advocates is to offer reliable and efficient admissions into rehab. A part of our admission process will focus on rehab selection, ensuring that a suitable form and level of care is available.
Down to this, yes, we can help you find a drug and alcohol rehab in County Antrim which meets your personal needs. If rehab is, however, unnecessary for you, to this degree, or if localised recovery will deter your recovery capabilities, we will share those recommendations with you.
We are ultimately here to ensure that you get the most out of drug and alcohol rehabilitation, by seeing it for the invaluable tool that it is for addicts.
Will I need to detox from drugs and alcohol?
Drug and alcohol detoxifications are part and parcel of rehab. In the majority of cases, clients will need to complete detox to remove drug and alcohol traces from the body.
Without the removal of traces, there's a likelihood that the body will continue to crave ongoing consumption in order to function adequately. This is down to the presence and influence that drugs and alcohol have when consumed excessively. In order to avoid ongoing consumption, detoxification is necessary.
It is recommended that you embrace medically observed detoxification, via your chosen rehab clinic. Anything less will be discouraged down to the risks of withdrawal symptoms and ineffective results.
How will my life look after rehab?
Visiting a drug and alcohol rehab in County Antrim, from our affiliation will change your life. You can expect to leave rehab with a positive outlook on life, where drugs and alcohol are significantly devalued.
However, for that outlook to remain, and for your life to remain positive, you must continue your recovery efforts.
Maintaining the life that you hope for post-rehab can be achieved by strengthening your personal relapse prevention plan, by participating in regular aftercare services, and by carefully considering your own lifestyle.
You can lead a life with minimal drug and alcohol exposure. However, to do so, you will need to make some decisions which may currently rank as impossible.
You may have to disassociate yourself from certain people, you may have to remove yourself from current environments, you may even have to flip your routine upside down. Yet, by doing so, you will be able to control your life post-rehab, which you may currently struggle with.
Naturally, the above may be big concerns for you around rehab, which we hope we've addressed for you. If you, however, have any further worries around visiting a drug and alcohol rehab in County Antrim, we invite you to contact our team for guidance.
Together, we can secure you the most comfortable and suitable encounter of drug and alcohol rehabilitation.
Latest News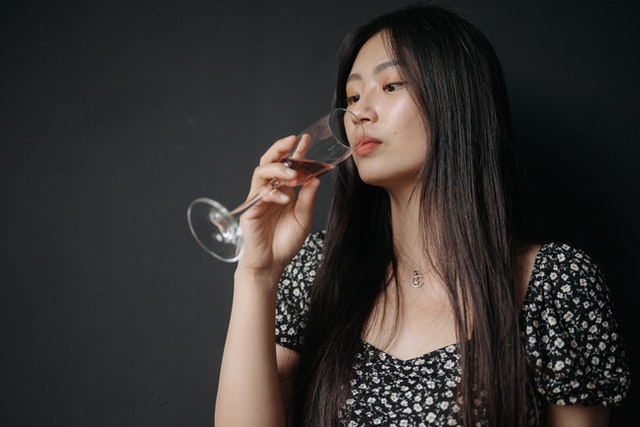 Alcoholism is one of the most harmful and impactful addiction diagnoses here in the UK. It's driven by the consumption and support
What We Offer
Free Telephone Assessment
This is done to assess what sort of help is needed so we can recommend an addiction treatment service that can provide the best help possible.
All calls are strictly confidential and are carried out by a trained healthcare professional.
No obligation recommendations are made after a full assessment of yourself or loved ones situation is fully made.
Recommendations include specialist addiction treatment programmes in CQC regulated facilities based throughout the UK.
If you are unable to afford private treatment then public healthcare and charities would also be recommended to you.
How We Can Support You
We have a large number of helpful services available to help give you the best possible support when it comes to dealing with addiction.
Just some of the services we can offer includes:
Free confidential telephone assessment
Recommending CQC regulated residential addiction treatment providers
Arranging for an intervention, if needed
Insights into how different therapies and evidence based treatments work
How detoxification works and what is the most safest option
What type of rehab and detox programmes would be best suited for yourself or loved one
Recommendations of the best providers in your area
Why Choose Us?
We can help take the stress out of finding an addiction treatment provider by recommending only the best options available that fully suits your criteria.
The help and advice we can provide includes making sure that your journey towards recovery is one that can definitely be achieved.
Taking the step towards recovery can be incredibly tough but we are here to put your concerns at ease by giving you insights into the safety of undertaking residential addiction treatment and how it can put you on the path towards long lasting recovery from addiction.
Our team of advisors have extensive experience and knowledge about the subject of addiction and the treatment provided so if you have any questions then they will be more than happy to help.
Get started today by calling our friendly team today on 0800 012 6088.
How We Help
Finding the right treatment for your addiction can be difficult this is why we have created a service which takes the stress away which can be a massive relief when dealing with an addiction.
Self Referrals
Suffering with an addiction and being alone can be a horrific scenario for many. Whether you have a drug or alcohol addiction, we're here to help. Help Yourself
Family Referrals
Do you have concerns that a loved one may be affected by substance misuse? Have you spotted any signs and symptoms of a drug and alcohol… Help a Relative
Friend Referrals
Are you worried that a friend's alcohol or drug consumption has become out of control? For many individuals, substance abuse starts unintentionally… Help a Friend