One-to-One Addiction Therapy
Updated on 19/01/2023
Medically reviewed by
Dr Alexander Lapa (Psychiatrist)
If you or someone you know is suffering from any type of addiction, it can be a very worrying and scary time. Rehab treatments offer the best chances of making a successful recovery from any type of addiction whether it be to drugs, alcohol, or something else such as gambling.
One of the best addiction treatment options for helping someone overcome an addiction to drugs or alcohol is through one to one addiction therapy sessions. So, what exactly is one to one therapy and why is it so effective in helping people overcome addictions? Read on to find out everything you need to know.
Get Treatment Advice Now
Speak to an expert
To get in touch with an expert, call or message us using the contact details provided below. Alternatively, you can complete our online enquiry form, and we will get straight back to you.
What is one to one addiction therapy?
One to one therapies are usually evidence-based therapies that involved talking on a one on one basis with a therapist or counsellor. There are many different types of one to one therapies that can help with addictions.
Talking therapies are psychological treatments that are designed to help with mental health conditions and this includes addictions. The therapies that you undergo on a one to one basis will focus on helping you to understand your addiction and cope with all of the problems that your addiction may be causing.
Every addict is different so each person may have to go through different one to one therapies for recovery to be successful.
What one to one sessions achieve
One to one therapy sessions aims to help you discover more information about your addiction and this can help you come up with the best ways to cope with it.
In your one to one therapy sessions, you will talk about your addiction and how it affects your life. You will also find out some information regarding the underlying issues that may have caused your addiction in the first place.
The aim of these sessions is to ensure you can discover what may be feeding your addiction so that you can come up with some appropriate coping mechanisms to help you stick to your recovery on a long term basis.
These therapy sessions will also help you to learn all of the skills and tools that you may need to help prevent relapsing in the future.
How one to one rehab therapy works
One to one therapy is an important part of a rehab treatment programme. You will go through these sessions with a professional addiction therapist and you can talk in private during these sessions to uncover more about your addiction.
In these sessions, your therapist will talk to you to explore and address the underlying issues surrounding your addiction. These sessions will be customised to suit your specific needs so that you can get the most out of your sessions. This helps to ensure the sessions lead to a successful long term recovery.
Individual therapies are designed to address all of the mental health issues that contribute to your addiction. To help increase the chances of a successful full recovery, any co-occurring disorders will also be addressed and treated in these sessions.
This is known as a dual diagnosis and so mental health conditions such as depression, anxiety or stress can also be treated alongside your addiction.
During your one to one sessions with the therapist or counsellor, you will learn a lot more about your addiction, your feelings, moods and your behaviours to help you to better understand why addiction has taken over your life.
One to one therapies available
There are several different types of one to one therapies that you may experience in rehab. Below is a list of the different types of one to one therapies that you may come across.
Cognitive Behavioural Therapy (CBT)
The aim of cognitive behavioural therapy is the get you to explore and alter the way you think about your addiction. It can also help you to free yourself from unhealthy patterns of behaviour.
You will set several goals with your counsellor and you may be asked to carry out some tasks between sessions. CBT works well in treating addictions as well as mental health problems.
Counselling Sessions
In counselling sessions, you will go through a talking therapy where you will talk in confidence on a one to one basis with a counsellor. This will help you to find better ways to deal with your addiction and help you on the road to recovery.
You will usually go through various sessions of counselling to help address different aspects of your addiction for you to work on.
Mindfulness-Based Cognitive Therapy (MBCT)
With mindfulness-based therapies, you will learn to focus on your thoughts and feelings as they happen. This type of therapy is helpful for helping people with relapse prevention.
Mindfulness techniques such as breathing exercises and meditation can help you to learn how to manage your thoughts and feelings when you return home to your normal life.
Dialectical Behavioural Therapy (DBT)
This type of therapy focuses on changes and acceptance. DBT was developed in the late 1970s to help treat people who were suicidal. Since then, it has been adapted for other things including addictions.
When treating addictions, it's important to put emphasis on curbing substance use and avoiding behaviours that lead to substance use as well as encouraging healthy behaviours. These skills learned in these sessions help a person avoid abusing substances.
How to access one to one therapy
If you want to find access to one to one therapies for addiction, your best option is to choose a rehabilitation treatment programme. If you attend a rehab centre to treat your addiction, you will have access to a bespoke treatment plan that is designed specifically to treat your addiction based upon your personal circumstances.
Within your specially designed treatment programme, you will have access to a range of one to one therapy sessions that are aimed to support your specific individual recovery process.
Why find help through Addiction Advocates
At Addiction Advocates, we are specialised in providing services that help people overcome their addictions. Our team strive to ensure that your requirements are met within a rehab centre and we can guarantee the highest quality of care to support your addiction recovery.
Get in touch with us today to get started with your path towards a new life that is free from addiction to drugs and alcohol.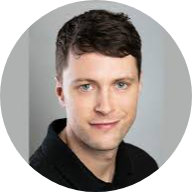 What do our previous clients think?
Really enjoyed my time at Asana lodge. Staff are great and most have previous experience of the afflictions that affect all the clients, so they can relate to the situation you are in. I feel ready now to tackle the outside world with all the skills I have learnt.
Thank you to all the staff at asana lodge from management to the cleaners, everyone made me feel so welcome and really went above and beyond to help me in my recovery. highly recommend anyone seeking help with addiction depression and anxiety to go to asana lodge and heal your mind body and soul.
Everyone at Cassiobury court have been very supportive with my recovery and I have learnt a lot over the past 14 days. I am taking away some good tools to help me with my addiction. I look forward to seeing the piers at the aftercare service.
I came to you desperate, feeling so depressed and anxious. I left feeling hopeful and grateful and excited about life. I can't believe the change in just 28 days.
Latest News
When most people think of drug addiction, they probably picture illegal drugs such as cocaine or heroin. Medicines including painkillers
How We Help
Finding the right treatment for your addiction can be difficult this is why we have created a service which takes the stress away which can be a massive relief when dealing with an addiction.
Self Referrals
Suffering with an addiction and being alone can be a horrific scenario for many. Whether you have a drug or alcohol addiction, we're here to help.
Family Referrals
Do you have concerns that a loved one may be affected by substance misuse? Have you spotted any signs and symptoms of a drug and alcohol…
Friend Referrals
Are you worried that a friend's alcohol or drug consumption has become out of control? For many individuals, substance abuse starts unintentionally…