Tramadol Addiction Treatment & Rehab
Updated on 28/10/2022
Medically reviewed by
Dr Alexander Lapa (Psychiatrist)
Standing as one of the most commonly prescribed pain relievers, tramadol works to strongly manage and suppress signs of pain from pre-existing health issues, injury, and surgery. It's used for both short and long-term management, where prescriptions will be adjusted on a personal basis to remain safe and effective.
However, if tramadol is abused or consumed above such recommendations, it can induce an internal tolerance, which will require even greater quantities of its presence to offer an effect.
It's also very strong, meaning that a physical and psychological reliance can soon develop, reflecting the addiction cycle and its churning phases of the trigger, consumption, withdrawal, and the rebound effect.
Long-term abuse of tramadol can be extremely dangerous, down to its strength, which is connected to both health and social consequences. From financial issues to organ damage and aggravated pain, if you're abusing tramadol, you could sadly encounter such negativity, linked to addiction.
Yet, through tramadol addiction treatment & rehab services, withdrawing safely from tramadol can be possible, to avoid long-term damage. Pain management can also be considered to help you through your pre-existing problems, without the controlling presence of tramadol.
Reach out to our team at Addiction Advocates for support with finding a rehabilitation centre to complete treatment from for tramadol abuse/addiction.

Get Treatment Advice Now
Speak to an expert
To get in touch with an expert, call or message us using the contact details provided below. Alternatively, you can complete our online enquiry form, and we will get straight back to you.
The effects of consuming tramadol
The makeup of tramadol promotes its position as a prescription drug, down to the pain relief that it offers. Users of tramadol accept such prescription as its effects help to suppress pain and make such symptoms, manageable.
Tramadol is a drug that should be used correctly, usually over short bouts of time, down to its strength. It can be used for longer periods, in some specific situations, where medical guidance has been provided. However, strictly managing consumption is a necessity, as its positive effects can be so engulfing, that misuse is a strong possibility.
The effects of tramadol offer relaxing, suppressing, and pleasurable benefits, which of course for someone experiencing pain will be welcomed. Through excessive or long bouts of consumption, the body will hit a tolerance, where such effects are lower, resembling a placebo.
In order to overcome the compound of pain, along with the symptoms of withdrawal, highlighted through a tolerance, further consumption of tramadol will take place, yet commonly disregard prescription guidelines.
Through this cycle, which is ongoing up until an intervention is accepted, a chronic addiction can materialise, where dangerous quantities of tramadol will be abused. At time point, tramadol addiction treatment & rehab services will be essential to recover and withdraw from the tie of tramadol.
Tramadol is highly addictive, dangerous, and is encouraged as a drug for medical support. Abusing such guidelines can result in an addiction and/or further health issues, in fact aggravating pain. Avoid this risk, pushing you far beyond your current struggles.
Signs of tramadol addiction
While signs can fluctuate depending on personal responses, they are usually evident, down to the strong adaptations that tramadol influences on physical and psychological scales.
Signs of tramadol addiction include:
The inability to stop consumption without encountering withdrawal symptoms
The development of a tolerance, where higher quantities are required for their effect
Finishing prescriptions way ahead of time
Looking for ways to source more tramadol
Searching online for sources of tramadol
Encountering physical and psychological cravings of the drug
The inability to manoeuvre through a day without exposure to tramadol
Consistently abusing high quantities of tramadol
Mental health side effects down to withdrawal
Prioritising habits over other areas of life
The above signs will not immediately display straight after initial use of tramadol, especially while following prescription guidelines. However, once dosages are increased unsuitably, on a consistent basis, the signs of a tramadol addiction can develop, clearly highlighting the need for tramadol addiction help.
The long term dangers of tramadol abuse
The side effects of tramadol abuse can be difficult to live with on a short-term basis. Yet long-term, such effects can develop into dangers, which reasonably will make addiction even harder to ignore and enable. Common long-term dangers of feeding a tramadol addiction include:
Mental health conditions, turning into a dual diagnosis
Organ damage or failure
Seizures
Sleep disorders
Permanent cognitive impairments
Permanent personality changes
Financial issues and legal worries
Negative changes to life in general, surrounding relationships, career, and responsibilities
The rebound effect of ongoing pain
As the pain that you're currently treating, with tramadol can revert even worse through abusing the drug, paired with further dangers is likely, it's vital that you get your consumption under control.
We share this as long-term abuse can amount to very concerning situations, which will be even harder to treat and manage down to dual diagnoses or embedded problems.
Tramadol addiction treatment & rehab
It's understandable that you may be worried about considering tramadol addiction treatment & rehab services, as your medication may currently be offering some degree of balance and stability for you.
You may be post-operation, living with chronic pain or you may be injured with long-term side effects, meaning that tramadol will be positively affecting you in some way.
However, it is important to remember that by protecting your current situation, that you'll be aggravating your future situation through a tramadol addiction. Your pain can be managed through alternative means by reaching out, along with recovering from your fixation through addiction treatment.
Detoxification will of course be necessary to remove existing traces from within the body. Psychological treatments services will also be recommended, such as cognitive behavioural therapy, relapse prevention and support groups to instil positive coping strategies and emotional rebalancing.
Through rehab, you can overcome your addiction, by also improving your lifestyle to manage your existing pain, without the effects of tramadol. Reaching such goals may currently feel unlikely. Yet, investing yourself into tramadol addiction treatment & rehab will make recovery a likely journey for you.
Contact our team at Addiction Advocates for guidance throughout drug rehabilitation services. While tramadol may be prescribed to you, if you are misusing it, addiction will be inevitable. Decrease such risks by working through your habits and pain issues with our guidance.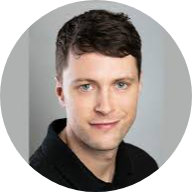 What do our previous clients think?
Really enjoyed my time at Asana lodge. Staff are great and most have previous experience of the afflictions that affect all the clients, so they can relate to the situation you are in. I feel ready now to tackle the outside world with all the skills I have learnt.
Thank you to all the staff at asana lodge from management to the cleaners, everyone made me feel so welcome and really went above and beyond to help me in my recovery. highly recommend anyone seeking help with addiction depression and anxiety to go to asana lodge and heal your mind body and soul.
Everyone at Cassiobury court have been very supportive with my recovery and I have learnt a lot over the past 14 days. I am taking away some good tools to help me with my addiction. I look forward to seeing the piers at the aftercare service.
I came to you desperate, feeling so depressed and anxious. I left feeling hopeful and grateful and excited about life. I can't believe the change in just 28 days.
Latest News
How does Narcotics Anonymous work? It's our team question we receive frequently from those looking for additional support. In this article,
How We Help
Finding the right treatment for your addiction can be difficult this is why we have created a service which takes the stress away which can be a massive relief when dealing with an addiction.
Self Referrals
Suffering with an addiction and being alone can be a horrific scenario for many. Whether you have a drug or alcohol addiction, we're here to help.
Family Referrals
Do you have concerns that a loved one may be affected by substance misuse? Have you spotted any signs and symptoms of a drug and alcohol…
Friend Referrals
Are you worried that a friend's alcohol or drug consumption has become out of control? For many individuals, substance abuse starts unintentionally…