Ecstasy / MDMA Addiction Treatment & Rehab
Updated on 15/12/2022
Medically reviewed by
Dr Alexander Lapa (Psychiatrist)
Carrying chemical structures which class ecstasy/MDMA as a hallucinogenic drug, this synthetic substance is the cause for many physical and psychological addictions.
Due to its potent effects of elevating mood and adapting outlooks, ecstasy/MDMA trigger the response of positive reinforcements, which reside in the brain, turning consumption into a proactive and positive step.
Yet, just like other hallucinogenic drugs, such substances can result in chronic psychological problems, mental health issues and longstanding impairments, all causes of extreme addiction.
As ecstasy/MDMA work to produce excessive levels of happy chemicals, they distort organic messaging across the central nervous system, making such highs longed for on physical and psychological standpoints.
While the drug itself isn't found to trigger amounting fixations, down to how it's cut and distributed, it turns into one of the most addictive illegal substances, requiring serious intervention when aiming for withdrawal.
If you're abusing ecstasy/MDMA, fail to understand the dangers of its consumption, or feel that your life is consumed by its impactful yet depression inducing presence, it's time to withdraw professionally.
Ecstasy/MDMA addiction treatment & rehab can be sourced through our services here at Addiction Advocates, here to situate you with the right help.
While ecstasy/MDMA is branded as a party drug, such positives will not carry through your life once an addiction develops. Avoid the damages that even short exposure can cause by committing to drug rehab.

Get Treatment Advice Now
Speak to an expert
To get in touch with an expert, call or message us using the contact details provided below. Alternatively, you can complete our online enquiry form, and we will get straight back to you.
What is MDMA?
MDMA, also recognised as ecstasy, is a synthetic substance that mainly motivates mental highs, produces extremely happy chemicals and adapts perceptions. While it's widely used across the party scene for such attributes, it's also abused by many, especially those who require an outlet to escape or enhance emotions.
Lasting between 3 and 6 hours, the psychoactive drug of ecstasy/MDMA, while recognised for its positive feelings, is also recognised for its negative consequences. It is one of the most addictive drugs, down to the artificial feelings it induces, which can be hard to encounter elsewhere.
Bucket loads of happy chemicals, including serotonin and dopamine, are produced through consumption, down to the chemical structure of how the drug reacts with the brain.
Controlling emotional responses, altering outlooks, increasing pleasure, and providing hallucinogenic effects, it's clear to see how craved for such feelings are.
However, through unrealistic exposure, an ecstasy/MDMA addiction can quickly materialise, as such emotional responses will be longed-for to combat withdrawal symptoms, along with common causations of addiction.
As it can be very dangerous, especially to the brain, professional support through ecstasy/MDMA addiction treatment & rehab services will be advocated.
Causes of ecstasy/MDMA addiction
As ecstasy/MDMA highly promotes the activation of positive reinforcements, minimal use, and exposure to the effects of the drug can naturally cause an addiction.
However, there are further uncontrollable causations that pose a risk of addiction development when paired with exposure to MDMA.
Genetics, which of course cannot be controlled, can increase the susceptibility of addiction, to any stimulus.
Some individuals can encounter weakened abilities to control their responses to ecstasy/MDMA exposure, churning the addiction cycle at a quicker rate.
Stress is also a key contributor towards the abuse of ecstasy/MDMA, as it offers relaxing, euphoric, and escape-like effects, which many individuals look for, away from stress.
While stress management techniques will work best, the use of MDMA comes across as an easier step, down to the instant relief that it induces.
Mental health problems, such as depression and anxiety also act as causation for ecstasy/MDMA addiction, as again, reaching highs through low symptoms will be aimed for.
The drug offers such distorted outlooks on reality, helps to reduce anxiety, and also elevates happy chemicals, which will naturally be accepted by someone with mental health issues.
Consuming ecstasy/MDMA through such vulnerabilities can amount to an addiction, down to how aggressive its addictive tendencies are.
Signs of ecstasy/MDMA addiction
Signs of ecstasy/MDMA addiction regularly surround behavioural changes, commitment changes, mental health changes and consumption changes. If you're encountering any, in conjunction with excessive abuse of ecstasy/MDMA, treatment and rehab services will help you.
Signs of ecstasy/MDMA addiction include:
The need to consume MDMA to work through mental health issues
The development of mental health symptoms from its consumption
Requiring greater levels of the drug to experience its effects
Significant irritability, hyper-activeness, and increased energy
Ongoing consumption even after experiencing consequences of drug abuse
Hiding your consumption
Relying on MDMA every day/few days
Prioritising drug abuse over other commitments
Ecstasy/MDMA addiction treatment & rehab
In most cases, self-withdrawal will not be recommended when considering the abuse of ecstasy/MDMA. This is down to the fact that secondary issues, such as dual diagnosis, are commonly linked to addictions of strength, which is usually found within MDMA abuse.
Therefore, it will be encouraged that addicts encounter ecstasy/MDMA addiction treatment & rehab services to withdraw and recover safely. We can guide you towards such services in tandem with dual diagnosis treatment to promote addiction recovery.
Personal treatment recommendations
Through rehab, personal treatment recommendations will be made. This will ensure that safety and sustainability can be met by treating individual causations, symptoms, and results.
Detoxification, stress management, cognitive behavioural therapy, exposure therapy, family therapy and wellbeing management are all commonly linked to drug addiction recovery, in tandem with relapse prevention steps.
Progressive addiction treatment services will be communicated on your arrival into rehab by assessing and considering your needs. This is the best way to treat a complex fixation, such as an ecstasy/MDMA addiction.
Benefits of the rehab setting
Rehab as a whole is highly beneficial, down to the setting and service that you can encounter. This is especially the case if you are struggling with your lifestyle, influential environments, mental health issues, or any other attachments.
By making use of ecstasy/MDMA addiction treatment & rehab services, you'll transition over to a safe space, where you can overcome your battles with drug abuse and work to manage your causation instead, rather than mask it with drugs.
We can direct you towards such services within a private rehab setting to work through addiction recovery at Addiction Advocates.
Ongoing abuse of ecstasy/MDMA can be very dangerous, resulting in psychological vulnerabilities. Avoid such likelihoods by opting for natural ways of coping and producing happy chemicals instead of the toxic form of drug abuse.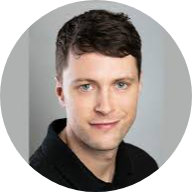 What do our previous clients think?
Really enjoyed my time at Asana lodge. Staff are great and most have previous experience of the afflictions that affect all the clients, so they can relate to the situation you are in. I feel ready now to tackle the outside world with all the skills I have learnt.
Thank you to all the staff at asana lodge from management to the cleaners, everyone made me feel so welcome and really went above and beyond to help me in my recovery. highly recommend anyone seeking help with addiction depression and anxiety to go to asana lodge and heal your mind body and soul.
Everyone at Cassiobury court have been very supportive with my recovery and I have learnt a lot over the past 14 days. I am taking away some good tools to help me with my addiction. I look forward to seeing the piers at the aftercare service.
I came to you desperate, feeling so depressed and anxious. I left feeling hopeful and grateful and excited about life. I can't believe the change in just 28 days.
Latest News
How does Narcotics Anonymous work? It's our team question we receive frequently from those looking for additional support. In this article,
How We Help
Finding the right treatment for your addiction can be difficult this is why we have created a service which takes the stress away which can be a massive relief when dealing with an addiction.
Self Referrals
Suffering with an addiction and being alone can be a horrific scenario for many. Whether you have a drug or alcohol addiction, we're here to help.
Family Referrals
Do you have concerns that a loved one may be affected by substance misuse? Have you spotted any signs and symptoms of a drug and alcohol…
Friend Referrals
Are you worried that a friend's alcohol or drug consumption has become out of control? For many individuals, substance abuse starts unintentionally…