Drug Rehab
Updated on 28/10/2022
Medically reviewed by
Dr Alexander Lapa (Psychiatrist)
If you're keen to achieve addiction recovery, no matter the type of drug you're currently dependent on, treatment at a reputable drug rehab will be your best chance at accomplishing and maintaining sobriety.
Although sourcing rehab support may feel daunting, professional treatment services and guidance is the best route to make a long-term recovery.
Here at Addiction Advocates, we can assess your relationship with drugs and recommend suitable treatment options and convenient rehab centres for you. From here, we can make personal referrals to help you move one step closer to overcoming your drug addiction.
For the best chance to truly recover both physically and mentally from drug addiction, a personalised treatment programme from a leading drug rehab facility is the best place to start. Begin this process by reaching out to our team with any queries or concerns and complete an initial telephone assessment today.

Get Treatment Advice Now
Speak to an expert
To get in touch with an expert, call or message us using the contact details provided below. Alternatively, you can complete our online enquiry form, and we will get straight back to you.
Frequently Asked Questions
How much does rehab cost?
This factor again is based on personal needs. Pricing structures do fluctuate depending on the necessary treatment services, required through rehab. For greater accuracy, get in touch with our team today.

Please be aware that some insurance policies can be activated through rehab. This will however depend on your policy, along with your selected drug rehab facility.
What type of drug addictions do you treat?
Most drugs are highly addictive. There are of course a group of drugs which are abused more frequently. However, a large range of drug addictions can be worked through, through rehab. From illegal drugs, usually carrying highly addictive tendencies, to prescription drugs, commonly abused unknowingly, treatment options are available.
What usually causes a drug addiction?
Addiction causations will always vary. However, in today's world, a large number of diagnoses are based around life stresses, mental health conditions, previous distressing episodes and environments. Factors such as genetics and pre-existing behaviours can also influence drug abuse. With this in mind, it is important that the underlying causation is identified and worked through, helping to advance long-term recovery rates.
How effective is visiting a drug rehab?
Visiting a drug rehab is the most effective route to consider if you're hoping to recover. Offering everything you need under one roof while prioritising your health, you'll have a reliable chance of combatting your drug addiction.

It is important to remember that there are no quick fixes when considering addiction recovery. Great effort will be required, along with your determination to progress through rehab. With this mindset and a personalised treatment plan, rehab can be highly effective.
What is a drug addiction?
Drug addiction is a disease of the mind which affects sufferers to the point whereby they cannot control their drug consumption, or think about anything else other than acquiring and/or consuming drugs.

A drug addiction also affects the body and behaviour of the addict, so they will often not seem themselves when suffering from a drug addiction. This behaviour change normally leads to the neglect of personal and professional responsibilities in order to acquire/consume the said drug.
How to talk to someone with a drug addiction?
Talking about drug addiction is not easy for either party. This is important to understand, as it is likely that the addict will struggle to talk about it more than you will. Firstly, you must do your research on addiction.

Often, knowing about the symptoms, mental state and behaviour will not only provide you with information on the illness, but the addict may also learn about their addiction themselves and may appreciate the extra attention and care you have made towards them. Once you have researched, it is advisable that you offer them emotional but practical support.

Offering to attend a GP consultation with them is a great way to support them emotionally whilst also offering practical help. You should also remain optimistic too, often an addict can be feeling really low and that the weight of the world is on their shoulders. Remaining optimistic will give them hope about overcoming their addiction.
What methods of drug addiction treatment are available?
There are a multitude of different treatment options for drug addictions, but the main 3 are substitute prescribing, counselling and intensive rehabilitation. Substitute prescriptions are very common for those suffering from heroin addiction. Common drugs prescribed include Methadone, Buprenorphine, which are opiate alternatives that are much safer than heroin.

Counselling can come in many forms but typically you can expect either group or individual therapy. Group therapy is normally led by a professional or a previous addict and is joined by other suffering addicts. Group therapy can offer a great opportunity to support other addicts and understand that you are not alone.

Individual therapy is coordinated by a therapist who will get to the root cause of your addiction and help you work through those problems. There is also intensive rehabilitation, which is visiting a specialist rehabilitation clinic or in some cases living there for a short period of time. You will often undergo the above treatments as well as a medically assisted detox during your time at rehab.
References
[1] categorised drug addiction as a disease - https://www.drugabuse.gov/publications/drugfacts/understanding-drug-use-addiction
[2] rehab clinics in London - /locations/drug-and-alcohol-rehab-london/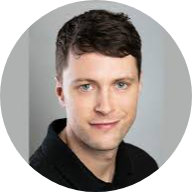 What do our previous clients think?
Really enjoyed my time at Asana lodge. Staff are great and most have previous experience of the afflictions that affect all the clients, so they can relate to the situation you are in. I feel ready now to tackle the outside world with all the skills I have learnt.
Thank you to all the staff at asana lodge from management to the cleaners, everyone made me feel so welcome and really went above and beyond to help me in my recovery. highly recommend anyone seeking help with addiction depression and anxiety to go to asana lodge and heal your mind body and soul.
Everyone at Cassiobury court have been very supportive with my recovery and I have learnt a lot over the past 14 days. I am taking away some good tools to help me with my addiction. I look forward to seeing the piers at the aftercare service.
I came to you desperate, feeling so depressed and anxious. I left feeling hopeful and grateful and excited about life. I can't believe the change in just 28 days.
Latest News
Many people perceive drug or alcohol rehab to be a lonely place. It's understandable that you'd want to bring a
How We Help
Finding the right treatment for your addiction can be difficult this is why we have created a service which takes the stress away which can be a massive relief when dealing with an addiction.
Self Referrals
Suffering with an addiction and being alone can be a horrific scenario for many. Whether you have a drug or alcohol addiction, we're here to help.
Family Referrals
Do you have concerns that a loved one may be affected by substance misuse? Have you spotted any signs and symptoms of a drug and alcohol…
Friend Referrals
Are you worried that a friend's alcohol or drug consumption has become out of control? For many individuals, substance abuse starts unintentionally…