Feeling ready to accept professional addiction support can be a challenging milestone to reach. This overwhelming feeling can also be experienced when searching for and securing a drug and alcohol rehab in South East England to recover from.
Down to this, if you're already worried about your response to rehab, please be reassured that your anxieties are very normal.
South East England
Addiction as a whole is a very sensitive and personal subject. You could be suffering for a wealth of reasons, linked to your past, which can be very difficult to open up about.
In the majority of situations, drugs and alcohol have been used as coping strategies, in order to cover up or manage emotions, experiences or situations. Down to this, the superficial level of recovery can be easier for some, by detoxing from drugs and alcohol, yet the deeper level of psychological healing can carry many difficulties.
At Addiction Advocates, we fully understand the emotions that you may currently be feeling, associated with fear, with sadness, with the idea of opening up old wounds in order to detach from drugs and alcohol.
Yet, in order to reach that milestone, it is very important that you work to lower your walls through the most professional and private addiction recovery journey.
Here's where private drug and alcohol rehab services showcase their value, which we can guide you towards through our rehab referral offering. Open up to professionals through the safest and proactive way, known as drug and alcohol rehabilitation.
Why am I finding it difficult to accept professional addiction support?
Accepting professional addiction support can be a big ask for some clients. You may be worried about the judgment of others, all linked to heavily stigmatised opinions of addiction.
You may be concerned about how your loved ones will react to your necessity of rehab. You may be anxious about opening up and sharing your experiences around drug and alcohol abuse. You may even question the viability and privacy of professional addiction support.
A wealth of reasons can deter clients from firmly accepting professional addiction support, even in situations where they understand its necessity.
While this response is understandable, it's however important that you do work through this obstacle, by slowly lowering your barriers to the most beneficial form of support, known as drug and alcohol rehab.
This is possible by securing the most private, reputable and professional rehab clinic in the South East of England, providing you with the reassurance that you won't be judged, that your privacy will be maintained, and that your experiences will be respected and kept confidential.
Rehab is the most effective way you can detach from drugs, alcohol and the weight that they carry. To benefit from this, you must work towards accepting professional addiction support.
How can you help me find a drug and alcohol rehab in South East England?
We at Addiction Advocates are rehab referral specialists, armed with an affiliation of reputable private drug and alcohol rehab clinics. We understand the exact thought processes that you may be going through, posing difficult to invest into rehab.
Yet, we can help you reach a point of acceptance by increasing your awareness around rehab and its benefits, by preparing you for rehab, and by also helping you select a fitting rehab clinic, within the area of South East England.
This may seem like a hefty task, yet we are here for you, to offer emotional support and rationalisation. We are a helping hand through the admission process, by ensuring that you can encounter a suitable rehab experience to meet your expectations.
We achieve this task by understanding your needs, from your budget and timescale, to your health and addiction makeup. From gauging an understanding, we can then narrow down all possible options, directing our recommendation to a fitting drug and alcohol rehab in South East England.
While remaining local may be your favoured option, we can also explore further rehabilitation routes, if ranked as suitable, helping you secure and experience the most invaluable addiction recovery process.
What steps should I expect to move through via rehab?
Rehab for every individual will differ, from the type of addiction treatment services that will be completed, to recovery timescales, and to the flow of rehab. Yet, for every client, expected steps will be similar, reaching each milestone of drug and alcohol rehabilitation.
On your admission, your first step will be to physically withdraw from drugs and alcohol, offering physical respite.
Naturally moving forward, you'll reach the milestone of psychological recovery, by working through the likes of counselling sessions, cognitive behavioural therapy and therapeutic treatment services. While this step may take longer, it is a very important part of recovery.
Once you're stabilised on physical and psychological levels, you'll progress towards rebuilding your quality of life, moving through the step of relapse prevention, and committing to post-rehab transitions.
Ultimately, from start to finish you will have a personalised roadmap to follow, helping you heal holistically from addiction.
How can I get used to a life without drugs and alcohol?
Your post-rehab life will look very different from your current reality, likely to be fuelled by drugs and alcohol. With this in mind, you will need to climatise to your new routine, back in South East England, helping you get used to a life without drugs and alcohol.
This transition will carry tests, whether that's emotional triggers, to physical high-risk situations of drug and alcohol exposure. Yet how you react to those tests will define your normalisation of sober living.
By making sustainable changes to your lifestyle, by prioritising your aftercare schedule, by taking rehab seriously from the offset, and by trusting your relapse prevention plan, you will have the ability to get used to a life without drugs and alcohol, independently and confidently.
Yet, to secure this milestone, great work will be necessary, which you'll be guided through throughout drug and alcohol rehabilitation, making long-term recovery possible and worthwhile.
Understandably, you may still feel held back from accepting professional addiction support. Yet in order to recover and reach a point where you can normalise sober living, you must work towards warming to the greatest form of intervention.
Reach this point with our support, helping you see the benefits of visiting a drug and alcohol rehab in South East England.
Latest News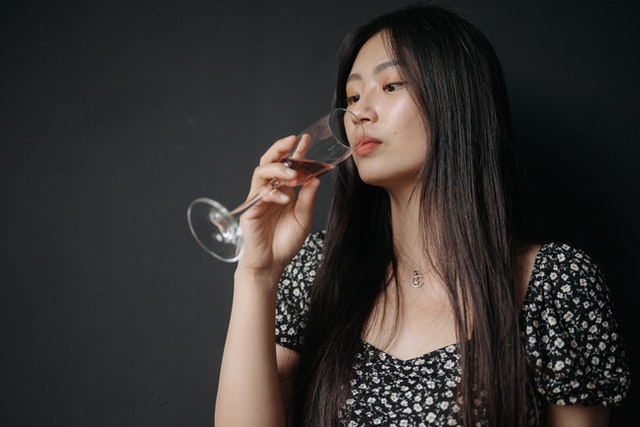 Alcoholism is one of the most harmful and impactful addiction diagnoses here in the UK. It's driven by the consumption and support
What We Offer
Free Telephone Assessment
This is done to assess what sort of help is needed so we can recommend an addiction treatment service that can provide the best help possible.
All calls are strictly confidential and are carried out by a trained healthcare professional.
No obligation recommendations are made after a full assessment of yourself or loved ones situation is fully made.
Recommendations include specialist addiction treatment programmes in CQC regulated facilities based throughout the UK.
If you are unable to afford private treatment then public healthcare and charities would also be recommended to you.
How We Can Support You
We have a large number of helpful services available to help give you the best possible support when it comes to dealing with addiction.
Just some of the services we can offer includes:
Free confidential telephone assessment
Recommending CQC regulated residential addiction treatment providers
Arranging for an intervention, if needed
Insights into how different therapies and evidence based treatments work
How detoxification works and what is the most safest option
What type of rehab and detox programmes would be best suited for yourself or loved one
Recommendations of the best providers in your area
Why Choose Us?
We can help take the stress out of finding an addiction treatment provider by recommending only the best options available that fully suits your criteria.
The help and advice we can provide includes making sure that your journey towards recovery is one that can definitely be achieved.
Taking the step towards recovery can be incredibly tough but we are here to put your concerns at ease by giving you insights into the safety of undertaking residential addiction treatment and how it can put you on the path towards long lasting recovery from addiction.
Our team of advisors have extensive experience and knowledge about the subject of addiction and the treatment provided so if you have any questions then they will be more than happy to help.
Get started today by calling our friendly team today on 0800 012 6088.
How We Help
Finding the right treatment for your addiction can be difficult this is why we have created a service which takes the stress away which can be a massive relief when dealing with an addiction.
Self Referrals
Suffering with an addiction and being alone can be a horrific scenario for many. Whether you have a drug or alcohol addiction, we're here to help. Help Yourself
Family Referrals
Do you have concerns that a loved one may be affected by substance misuse? Have you spotted any signs and symptoms of a drug and alcohol… Help a Relative
Friend Referrals
Are you worried that a friend's alcohol or drug consumption has become out of control? For many individuals, substance abuse starts unintentionally… Help a Friend