While Amytal prescriptions are much less common nowadays, especially through the adoption of benzodiazepines as a suppressant for anxiety and sleep disorders, addiction rates to the drug are still active.
Amytal is still prescribed and administered by medical professionals for mental health and insomnia-like disorders. However, its presence is much higher through illegal consumption, violating medical credibility.
Through its sedative effects, standing as a barbiturate drug, many individuals abuse Amytal for its strength, its relaxing assets and its alcohol-like depressant effects.
Through medical prescriptions, Amytal is a short-term treatment, down to how addictive and strong its makeup is. Misusing the drug beyond recommended quantities and timeframes are found to significantly increase the risk of addiction, known to cause rapid change and damage to the central nervous system.
As the majority of Amytal abuse will be through illicit consumption, this showcases how addictive the substance can be, where consequences are rarely digested and taken seriously.
Medical usage of the drug has dwindled down to how intense the effects of Amytal are. Yet, through its reputation, it's proving to remain active within the addiction cycle.
Long-term abuse of Amytal can be very dangerous, causing physical and psychological impacts. It's also very difficult to withdraw from Amytal, down to how strong and gripping its makeup is. If you're abusing Amytal, no matter for what reason, sourcing Amytal addiction treatment & rehab services will be beneficial.
If you're abusing it for the effects it has on your anxiety, mental health or sleep, there are alternatives out there to support you, while also protecting you from dual diagnosis.
Alternatively, if Amytal is instead abused to feed your cravings, it's time to safely withdraw and restore via rehab, accessible through our services here at Addiction Advocates.
Get In Touch
Are you suffering from Amytal Addiction and need help? Addiction Advocates are leading UK based experts in Drug Addiction and Rehabilitation Treatment. Find out how we can help by getting in touch with our friendly team today.
What is Amytal?
Amytal is a drug that was historically prescribed for sleep disorders and anxiety-related conditions. It works by producing GABA, a neurotransmitter that influences relaxing effects.
Its effectiveness as a prescription drug developed its reputation in the medical world, recognising it as a once regular treatment for psychologically driven disorders.
However, down to its addictive traits and down to the development and positive effects of further benzodiazepines suppressants, it's now rarely prescribed.
Although, this doesn't mean that the consumption of Amytal has dropped, where it in fact still circulates and results in addictive habits. Illegal consumption of Amytal is now found, abusing its medical distribution and image, driving Amytal addiction development.
How Addictive is Amytal?
Amytal through short-term prescription is safe. However, as prescriptions are low and illicit use is high, prescription guidelines are abused.
Through this abuse, Amytal is very addictive, down to the strong effects it has on the brain, on the production of happy and relaxing chemicals, and down to the changes it makes to brain structure.
Amytal addiction is however very dangerous to fuel, can be an extremely difficult drug to switch off from, and can also result in physical and psychological consequences which are foreseen.
Unfortunately, once the addiction cycle does develop, such consequences are however overlooked and taken over by the intense cravings and effects of Amytal, making it challenging for users to see the realism of Amytal addiction.
As it's also a sedative drug and suppresses the central nervous system, it results in such strong adaptations to both the body and brain, making it an accommodated drug. Yet through such accommodation, long-term abuse is found, increasing the risk of mental health issues and overdose.
Ultimately, after 2 weeks of consistent use, Amytal addiction can develop and remain without help. This is why it's very important to follow guidelines, this is why it's very important to know the signs of addiction, and this is why it's very important to be aware of Amytal addiction treatment & rehab services as a necessary step.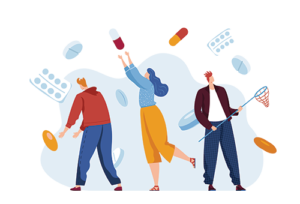 Signs of Amytal addiction
Down to its strength, signs and symptoms of Amytal addiction are expected to also be strong, on both physical and psychological degrees. If you are encountering any, it's advised that you seek medical help, along with treatment & rehab services.
Signs of Amytal addiction include:
Heightened anxiety
The rebound effect of sleep issues
Irritability and agitation
Feeling sedated on a consistent basis
Memory loss
Nausea
Confusion
Dizziness and headaches
Overdose risks
Difficulties stopping the consumption of Amytal
Withdrawal symptoms when doses are wearing off
Consequences of consumption, to health, finances, relationships, and legal liabilities
Feeling engulfed by Amytal, the thought of consumption, cravings, and active use
Illegal activity to purchase Amytal
Social and behavioural changes
Appropriate Amytal addiction treatment & rehab services
As Amytal is very strong, securing professional support will be the only way forward when considering addiction recovery.
Lone detoxing can be very dangerous, especially when considering the addictive ratings of Amytal, while psychological associations will remain. Instead selecting Amytal addiction treatment & rehab through a private treatment centre will be encouraged.
Amytal Detoxification
An Amytal addiction detox process will be highly recommended to users, to slowly withdraw from the drug. This must be a slow process, as side effects from consumption can be difficult to experience, also paired with expected withdrawal symptoms.
A medically recommended detox will however ensure that you are safe and able to withdraw, down to the observations and steppingstone approach to Amytal detoxification.
Therapeutic addiction treatment
Psychological restoration will need to be completed to recover from addiction. The likes of cognitive behavioural therapy, stress management, group therapy, mindfulness and individual therapy will be recommended to treat an Amytal addiction.
Treatment will work to understand the trigger of your consumption, will help you rationalise your actions, will help to promote greater coping strategies, and will showcase your capabilities to manage without Amytal.
If you're addicted to Amytal down to regular abuse, developing personal coping strategies will be vital. If you've been abusing Amytal to help with health problems, looking for alternative ways of coping, without the use of prescription medications will be aimed.
Relapse prevention planning
In order to sustain addiction recovery, relapse prevention planning will also need to be completed throughout drug rehab. This follows on from treatment, to help clients feel secure with the possibility of sobriety.
A personal plan can be developed with you, to be prepared for exposure to Amytal and how to work around it. This works very well with lifestyle management, to help you secure a routine that deters the risk of conscious exposure.
Aftercare
Aftercare is a common service that can be found through rehab. If you select an associated rehab clinic here at Addiction Advocates, you'll most definitely be found with its recommendation, to help you to adjust to the changes that withdrawal and restoration have carried.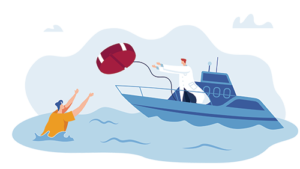 Managing Amytal addiction
An Amytal addiction carries both physical and psychological effects. You must therefore recover wholly, while also managing your standpoint of sobriety, from your physical actions to your psychological choices.
It's reasonable that you may feel anxious about leading a life without the suppression of Amytal. You may feel safer right now while sedated. However, accepting such feelings will amount to an Amytal addiction, which can develop into a chronic dual diagnosis.
Amytal is illegal and will result in lasting consequences. Work through Amytal addiction treatment & rehab services to truly overcome and replace the role that Amytal may play for you.
I came to you desperate, feeling so depressed and anxious. I left feeling hopeful and grateful and excited about life. I can't believe the change in just 28 days.
Get Help Now: 0800 123 4567
Get Help Now
Latest News

Poor mental health rates are actively increasing across the globe. While more and more individuals find themselves encountering the signs and symptoms of common
What We Offer
Free Telephone Assessment
This is done to assess what sort of help is needed so we can recommend an addiction treatment service that can provide the best help possible.
All calls are strictly confidential and are carried out by a trained healthcare professional.
No obligation recommendations are made after a full assessment of yourself or loved ones situation is fully made.
Recommendations include specialist addiction treatment programmes in CQC regulated facilities based throughout the UK.
If you are unable to afford private treatment then public healthcare and charities would also be recommended to you.
How We Can Support You
We have a large number of helpful services available to help give you the best possible support when it comes to dealing with addiction.
Just some of the services we can offer includes:
Free confidential telephone assessment
Recommending CQC regulated residential addiction treatment providers
Arranging for an intervention, if needed
Insights into how different therapies and evidence based treatments work
How detoxification works and what is the most safest option
What type of rehab and detox programmes would be best suited for yourself or loved one
Recommendations of the best providers in your area
Why Choose Us?
We can help take the stress out of finding an addiction treatment provider by recommending only the best options available that fully suits your criteria.
The help and advice we can provide includes making sure that your journey towards recovery is one that can definitely be achieved.
Taking the step towards recovery can be incredibly tough but we are here to put your concerns at ease by giving you insights into the safety of undertaking residential addiction treatment and how it can put you on the path towards long lasting recovery from addiction.
Our team of advisors have extensive experience and knowledge about the subject of addiction and the treatment provided so if you have any questions then they will be more than happy to help.
Get started today by calling our friendly team today on 0800 012 6088.
How We Help
Finding the right treatment for your addiction can be difficult this is why we have created a service which takes the stress away which can be a massive relief when dealing with an addiction.
Self Referrals
Suffering with an addiction and being alone can be a horrific scenario for many. Whether you have a drug or alcohol addiction, we're here to help. Help Yourself
Family Referrals
Do you have concerns that a loved one may be affected by substance misuse? Have you spotted any signs and symptoms of a drug and alcohol… Help a Relative
Friend Referrals
Are you worried that a friend's alcohol or drug consumption has become out of control? For many individuals, substance abuse starts unintentionally… Help a Friend