Right now, you may feel stuck between a rock and a hard place. By that, we mean that you may feel stuck in the cycle of drug and alcohol abuse, while also feeling pulled towards opportunities of withdrawal.
Kingston upon Hull
Such pairing of feelings is very common, making it difficult for addicts to act and commit to drug and alcohol rehab. However, by visiting our website here at Addiction Advocates, we hope that you're currently in the mindset, which is leaning towards the latter feeling, where rehab could be a possible next step.
We however appreciate how quickly things can change while under the influence of drugs and alcohol. With this in mind, we hope that the below reasonings to withdraw from drugs and alcohol will inspire you.
We hope that the below information around visiting a drug and alcohol rehab in Kingston upon Hull will motivate you. We hope that the opportunity of personalised treatment, linked to sustainable recovery will recover your mindset.
Through such efforts, we will be here to help you emotionally, to help you with your rehab search and referral, and to prepare you for drug and alcohol rehabilitation. By taking action, you can change your reality to remove yourself from the tough, aggressive cycle of addiction.
Reasons to withdraw from drugs and alcohol
In the moment of consumption, drug and alcohol abuse may feel like the right action to take. Once an addiction develops, such action is seen as necessary, is craved by the body and mind, and is so hard to break, that a cycle develops.
Withdrawal symptoms hope to be avoided, the gap that drugs and alcohol fill, will need to be filled, and the emotions of addiction will need to be blurred out, all justifying ongoing consumption.
Yet, that consumption will be contributing towards physical and psychological health issues, will be making it harder to break the addiction cycle, will be making reality for the long-term harder to work through, and will be limiting your quality of life.
Instead, with the urge to consume drugs and alcohol, it's time to act with the opportunities of safe and effective withdrawal. By doing so, you can save the quality of your life back in Kingston upon Hull, you can prevent significant health issues, you can fill the emotional gap with positive coping strategies, and you can feel free once again.
Many users intend to use drugs and alcohol to feel a sense of freedom. Yet once an addiction forms, that freedom will be a false sense of security, under the control of drugs and alcohol. By withdrawing, with the backing of professional support, you can reach the realism of freedom.
Doing so through a specialist drug and alcohol rehab in Kingston upon Hull
To withdraw from drugs and alcohol, safely and effectively, it is very important that you look to recover via a specialist rehab clinic.
This will ensure that a medically structured and observed detox programme can be completed, which will reduce the impacts of withdrawal symptoms, and help you detach efficiently.
Via a drug and alcohol rehab in Kingston upon Hull, this type of service will be available to you, which we can help you secure.
With the need to act with urgency, in order to reach a recovery driven mindset, working with our team at Addiction Advocates will ensure that reliability and security are present, surrounding your rehab referral.
In tandem with our specialist rehab referral services, you can feel emotionally supported through this challenging decision, to protect your mental health and your motivation to recover.
Preparing for drug and alcohol rehabilitation is essential, to ensure that you are leaning towards recovery, greater than ongoing abuse. Our services are here to offer such support, as a pre-rehab step, to secure the reliability and suitability of rehab for you.
Finding the right level of treatment for your needs
While the diagnosis of addiction is collective, experiences of addiction vary on a mass scale. Down to such differentiation, it's important that your type of addiction is firstly understood, and secondly that the right level of treatment is secured against such characteristics.
This level of suitability will increase the comfort levels of rehab, will promote safety, will motivate positive results, and will secure sustainable recovery at an easier rate.
Our referral service will work to understand your needs and ensure that they can be fulfilled through treatment via the right drug and alcohol rehab in Kingston upon Hull.
For you, the right level of treatment may surround detoxification, talking therapies, relapse prevention and lifestyle management. Yet, for the next person, an even greater focus on dual diagnosis treatment may be promoted.
As your experience is personal, a unique treatment programme will be devised and followed through rehab, to secure suitability.
Expect this level of consideration and personalisation through our affiliation with specialist rehab clinics.
Change your life through sustainable recovery steps
The combination of safe withdrawal, suitable rehab recommendations, and fitting levels of treatment can motivate sustainable recovery steps. Sustainability means that you can sustain sober living through the strength of your mindset, your lifestyle choices, your relapse prevention plan, and your coping strategies.
This type of recovery can be experienced if you commit yourself to the right type and level of drug and alcohol rehabilitation. You will however need to keep committed to such changes in order for your life to adapt for the better.
As we've highlighted higher up, lifestyle changes will need to be made, the reliance on your relapse prevention plan will need to be strengthened and ongoing support will need to be accepted.
By dedicating your current self to development opportunities, via a drug and alcohol rehab in Kingston upon Hull, you can learn how to sustain change, helping you break away from addiction.
While a long-term process, such action will help you benefit from the reasons to withdraw from drugs and alcohol, saving and preserving your quality of life.
Reach this level of health and happiness by contacting our team here at Addiction Advocates to start your encounter with rehab.
Latest News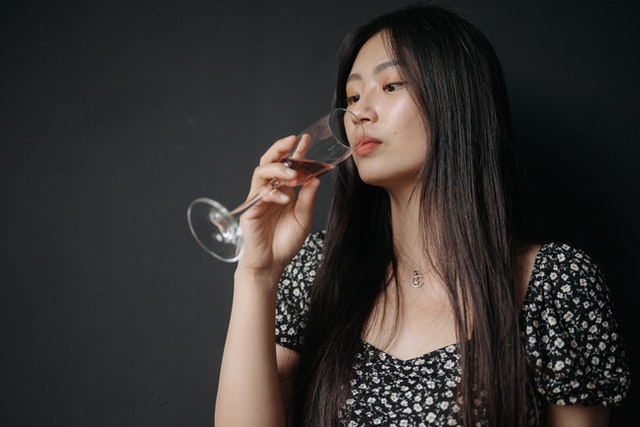 Alcoholism is one of the most harmful and impactful addiction diagnoses here in the UK. It's driven by the consumption and support
What We Offer
Free Telephone Assessment
This is done to assess what sort of help is needed so we can recommend an addiction treatment service that can provide the best help possible.
All calls are strictly confidential and are carried out by a trained healthcare professional.
No obligation recommendations are made after a full assessment of yourself or loved ones situation is fully made.
Recommendations include specialist addiction treatment programmes in CQC regulated facilities based throughout the UK.
If you are unable to afford private treatment then public healthcare and charities would also be recommended to you.
How We Can Support You
We have a large number of helpful services available to help give you the best possible support when it comes to dealing with addiction.
Just some of the services we can offer includes:
Free confidential telephone assessment
Recommending CQC regulated residential addiction treatment providers
Arranging for an intervention, if needed
Insights into how different therapies and evidence based treatments work
How detoxification works and what is the most safest option
What type of rehab and detox programmes would be best suited for yourself or loved one
Recommendations of the best providers in your area
Why Choose Us?
We can help take the stress out of finding an addiction treatment provider by recommending only the best options available that fully suits your criteria.
The help and advice we can provide includes making sure that your journey towards recovery is one that can definitely be achieved.
Taking the step towards recovery can be incredibly tough but we are here to put your concerns at ease by giving you insights into the safety of undertaking residential addiction treatment and how it can put you on the path towards long lasting recovery from addiction.
Our team of advisors have extensive experience and knowledge about the subject of addiction and the treatment provided so if you have any questions then they will be more than happy to help.
Get started today by calling our friendly team today on 0800 012 6088.
How We Help
Finding the right treatment for your addiction can be difficult this is why we have created a service which takes the stress away which can be a massive relief when dealing with an addiction.
Self Referrals
Suffering with an addiction and being alone can be a horrific scenario for many. Whether you have a drug or alcohol addiction, we're here to help. Help Yourself
Family Referrals
Do you have concerns that a loved one may be affected by substance misuse? Have you spotted any signs and symptoms of a drug and alcohol… Help a Relative
Friend Referrals
Are you worried that a friend's alcohol or drug consumption has become out of control? For many individuals, substance abuse starts unintentionally… Help a Friend