Aftercare
Updated on 28/10/2022
Medically reviewed by
Dr Alexander Lapa (Psychiatrist)
Completing a rehab programme is very likely for those who are determined to recover. Post-rehab can be the next hurdle addicts face so how can addiction recovery be maintained?
Aftercare treatment can help all parties motivate ongoing recovery while influencing the use of coping strategies by offering a new drug or alcohol-free reality. Without welcoming aftercare efforts, there are risks of relapse, and restarting a substance use disorder.
Ease your recovery process and maintain long-term recovery efforts by accepting an aftercare programme catered for your recovery needs. For more information on post-rehab life, feel free to contact our team here at Addiction Advocates.

Get Treatment Advice Now
Speak to an expert
To get in touch with an expert, call or message us using the contact details provided below. Alternatively, you can complete our online enquiry form, and we will get straight back to you.
What is Aftercare?
Aftercare is the natural succession post-rehab. Once a drug and alcohol rehab treatment programme has been completed, it is important that recovery efforts are continued, as addiction recovery can be a lifelong process to follow.
Recovery efforts will lessen, and the risk of relapse will reduce as time progresses. However, this is determined by the quality of aftercare treatments on offer. Relapse prevention is probable through ongoing motivation, reassurance, guidance, therapy sessions and coping strategies, all available within an aftercare plan.
An aftercare programme should include strategies and steps personalised to an individual. Aftercare treatment will focus on offering the type and level of support clients require to maintain ongoing recovery. Whether this is through a 12-step programme, support groups, ongoing counselling sessions, or planning with family members, the aim is to ensure that aftercare steps are realistic and comfortable for the recovering addict.
Why is Aftercare Treatment Important?
Completing a private drug and alcohol rehab programme can increase recovery probabilities significantly but recovering from addiction requires dedication. It is important to remember that great healing can be experienced through an initial treatment plan.
Many individuals will believe they are cured once they've completed a drug and alcohol detox and psychological treatment options. This, unfortunately, isn't the case, as susceptibility to relapse can happen within the first 12 months. Those weaknesses can be eased and controlled by finding coping strategies and routines that work for each client.
Aftercare treatment offers high-quality and independent steps to progress through addiction recovery. By avoiding aftercare support, there's a great likelihood that those weaknesses will resurface, especially when surrounded by old triggers, resulting in a relapse.
To ease the exposure to old triggers, aftercare coping strategies are invaluable, providing life-saving tools. Once grasped and developed, these strategies can be utilised throughout life, helping to ensure that lifelong sobriety can be managed.
What to Expect from an Aftercare Treatment Plan?
To ensure that your aftercare treatment plan is realistic and can offer recovery success, there is an expectation that it will include:
Personalised Goals
It is important to remember that everyone is different, requiring alternative coping strategies and motivations. Within an aftercare plan, personalised goals must be noted and encouraged. By setting these goals personally, there's a greater likelihood that aftercare maintenance will be sustained independently.
Accessibility
It is imperative that all treatments and aftercare services noted within a personalised plan are accessible. As long-term recovery must be realistic, those strategies contributing to recovery must be available for all clients.
Appropriate Treatment
Suitable aftercare treatment options will differ for all clients. Aftercare treatment can include support groups, ongoing therapy sessions, personal self-care routines, sober living homes, 12-step recovery programmes and relapse prevention techniques. As there is a wide range of options for aftercare, assessments must ensure that appropriate treatments are accessible and promoted.
Accountability
A degree of accountability must be encouraged when forming an aftercare treatment plan. Clients will begin to deviate from their personal goals without exposure and responsibility. Long-term recovery is greater when accountability is held, where actions are linked to behaviours or choices.
Evaluations
As weaknesses and personal requirements can change throughout post-rehab life, it is important that evaluations can be continuously made. As time progresses, aftercare treatments may need to change, depending on a client's results.
When completing an aftercare treatment plan in collaboration with specialist therapists, it is important that the above factors are prioritised. This will ensure that aftercare support will fit your personal needs while offering sustainable recovery.
Pillars of a Successful Aftercare
Every successful aftercare treatment plan will have 5 key pillars, focusing on aims, objectives and motives. These should include:
1. Goal setting within an educational programme, helping to boost knowledge and deviate attention from substance abuse.
2. Relapse prevention, helping to prepare for any potential triggers throughout aftercare.
3. Creating and embracing a sober lifestyle focuses on healthy decisions, relationships and routines, avoiding exposure to alcohol or drugs.
4. Therapy goals to ensure talking therapies are continuous, helping improve mental health and reduce relapse weaknesses.
5. Developing personal coping strategies, helping through social and emotional triggers.
By combining the above pillars of success with key recommended factors and including them within a treatment programme, aftercare can be highly beneficial.
How Can Family Help Through Aftercare?
Although recovery is a personal experience, family members, friends, and strong support networks can help to maintain sobriety. Talking therapies, relationships, and support can help individuals open up and discuss any concerns, triggers or relapse possibilities, futureproofing and strengthening recovery.
Likewise, incorporating family therapy sessions and boosting their knowledge on addiction and aftercare will help to ease post-rehab life. You'll have a greater chance of maintaining aftercare treatment by ensuring all efforts are in place to help you recover.
If you have questions about aftercare treatment, have concerns about family involvement, are struggling to see the light at the end of the recovery tunnel, or require initial addiction treatment, feel free to reach out to our team. We can offer advice surrounding addiction treatment and rehabilitation, along with alcohol and drug rehab referral services.
If you need more information about aftercare services and rehab, contact us on 0800 012 6088.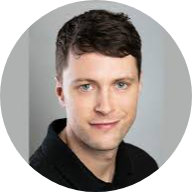 What do our previous clients think?
Really enjoyed my time at Asana lodge. Staff are great and most have previous experience of the afflictions that affect all the clients, so they can relate to the situation you are in. I feel ready now to tackle the outside world with all the skills I have learnt.
Thank you to all the staff at asana lodge from management to the cleaners, everyone made me feel so welcome and really went above and beyond to help me in my recovery. highly recommend anyone seeking help with addiction depression and anxiety to go to asana lodge and heal your mind body and soul.
Everyone at Cassiobury court have been very supportive with my recovery and I have learnt a lot over the past 14 days. I am taking away some good tools to help me with my addiction. I look forward to seeing the piers at the aftercare service.
I came to you desperate, feeling so depressed and anxious. I left feeling hopeful and grateful and excited about life. I can't believe the change in just 28 days.
Latest News
How does Narcotics Anonymous work? It's our team question we receive frequently from those looking for additional support. In this article,
How We Help
Finding the right treatment for your addiction can be difficult this is why we have created a service which takes the stress away which can be a massive relief when dealing with an addiction.
Self Referrals
Suffering with an addiction and being alone can be a horrific scenario for many. Whether you have a drug or alcohol addiction, we're here to help.
Family Referrals
Do you have concerns that a loved one may be affected by substance misuse? Have you spotted any signs and symptoms of a drug and alcohol…
Friend Referrals
Are you worried that a friend's alcohol or drug consumption has become out of control? For many individuals, substance abuse starts unintentionally…