Although there are various NHS and private rehabs on hand to provide life-saving treatment, many people continue to struggle in silence for a number of different reasons
Tyneside
If you have come to realise that your relationship with substances such as drugs and alcohol has taken a turn for the worst, it is in your best interest to locate and attend a drug and alcohol rehab in Tyneside.
Often easier said than done, locating a rehab that can cater to your addiction and recovery needs can be tricky.
However, with our help, we can guarantee that you will be able to commence treatment at a drug and alcohol rehab in Tyneside within a relatively short time frame.
If you are ready to take the first step in overcoming your addiction, please call us today.  In doing so, we can offer you insight into the treatment you may require to successfully overcome your struggles with substances.
We will also be able to ensure that you are referred to a suitable rehab centre to commence treatment.
The Impact of Drug and Alcohol Addictions
From destroying the lives of those suffering to inducing a wealth of issues for communities across the United Kingdom, the impact of drug and alcohol addictions are undeniable.
Recent studies have determined that the North East of England has the most significant substance-related death rates.
Sadly, in North and South Tyneside, drug and alcohol-related deaths are considerably high, with rates of 7.4 and 8.2, respectively.
Although drug and alcohol addictions have grave consequences and are life-threatening, the treatment available via a drug and alcohol rehab in Tyneside can help many turn their lives around and make a long-term recovery.
The Types Of Rehabs In Tyneside
Across Tyneside, there are various drug and alcohol rehabs ready to cater to the needs of those suffering from addictions.
As you search and attempt to locate a rehab that can assist you, you will come across various sources that are able to provide you with rehabilitation support.  For example, you will likely find a wealth of information provided via the NHS that encourages you to discuss your addiction with your doctor.
Likewise, you will have come across private drug and alcohol rehabs in Tyneside that can offer outpatient and inpatient rehabilitation.
Both NHS and private rehabs are immensely beneficial.  However, the treatment provided by NHS rehabs and private rehabs differ.
For example, should you decide to discuss your addiction with your doctor, you will be referred to an NHS rehab that will see you provided with counselling on an outpatient basis.
In contrast, if you attend a private rehab, you will undergo a medically induced detoxification, rehabilitation, therapy, and you will also be provided with aftercare support.
It should also be noticed that NHS rehabilitation is free of charge.  Private rehab, on the other hand, is not.
Regardless of your personal circumstances, we are confident that we can refer you to a suitable drug and alcohol rehab in Tyneside for addiction treatment.
Treatment For Drug and Alcohol Addictions
As touched on above, the treatment you are offered will depend entirely on the drug and alcohol rehab you attend in Tyneside.  The treatment provided will also be dependent on the severity of your addiction, the substance you have become addicted to, and the physical and psychological impact your addiction has had on your life.
At Addiction Advocates, we often refer individuals to private drug and alcohol rehabs in Tyneside.  Although many people believe that private rehabs are only attended by celebrities, this is not true.  Thousands of individuals from all walks of life attend private rehabs every single day.
One of the main reasons that we refer individuals like yourself to private rehabs is because the treatments provided are much more advantageous.
Private rehabs often boast industry-leading treatments and always provide personalised treatment programmes to those that require rehabilitation.  This means that the treatment you receive via a private drug and alcohol rehab in Tyneside will be bespoke to your personal addiction and recovery needs.
It should be noted that the treatment you encounter via a private drug and alcohol rehab in Tyneside will include detoxification, rehabilitation and aftercare support.
However, you will be required to undergo an admissions assessment prior to commencing treatment.  This is because the results of your admissions assessment will determine the intensity of your treatment and the therapies that you complete during rehabilitation.
Considering this, if you would like to find out more about the treatments that you are likely to acquire at a drug and alcohol rehab, it would be best to give us a call.
Upon doing so, our team can begin to understand how your addiction has impaired your life and determine the severity of your addiction.  This will enable them to advise which treatment you are likely to encounter at rehab.
What Are The Costs Associated With Attending Rehab?
As you contemplate whether attending an NHS or private rehab is best for you, the cost associated with rehab will be a significant deciding factor.
Unlike NHS rehab, which is free of charge, private rehab does come at a cost.  However, we would ask you to consider that attending rehab is an investment not only in yourself and your health but in your future.
The cost associated with attending private rehab will depend on the rehab that is attended, the treatment obtained, the length of time that rehabilitation is required for and whether outpatient or inpatient rehab is selected.
If you would like to ascertain how much it will cost to attend a private rehab, please contact us. 
Contact Us Today
If you are ready to put your addiction behind you and move on with your life, contact us today.
With our support, we can ensure that you are able to attend a drug and alcohol rehab in Tyneside that will offer you the treatment that you need to make a long-term recovery and secure a happy and healthy future.
Sources
https://www.chroniclelive.co.uk/news/north-east-news/north-east-drug-death-capital-19103153
Latest News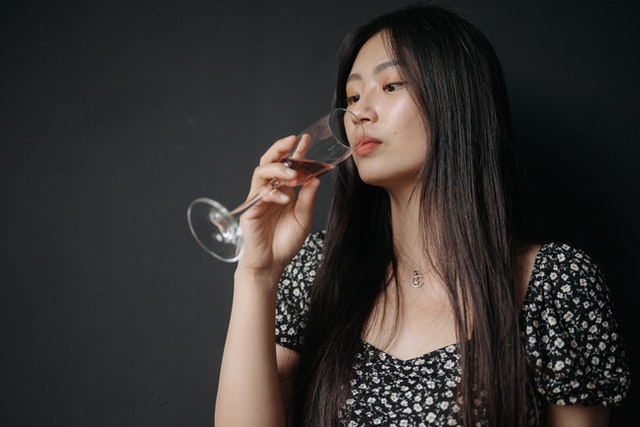 Alcoholism is one of the most harmful and impactful addiction diagnoses here in the UK. It's driven by the consumption and support
What We Offer
Free Telephone Assessment
This is done to assess what sort of help is needed so we can recommend an addiction treatment service that can provide the best help possible.
All calls are strictly confidential and are carried out by a trained healthcare professional.
No obligation recommendations are made after a full assessment of yourself or loved ones situation is fully made.
Recommendations include specialist addiction treatment programmes in CQC regulated facilities based throughout the UK.
If you are unable to afford private treatment then public healthcare and charities would also be recommended to you.
How We Can Support You
We have a large number of helpful services available to help give you the best possible support when it comes to dealing with addiction.
Just some of the services we can offer includes:
Free confidential telephone assessment
Recommending CQC regulated residential addiction treatment providers
Arranging for an intervention, if needed
Insights into how different therapies and evidence based treatments work
How detoxification works and what is the most safest option
What type of rehab and detox programmes would be best suited for yourself or loved one
Recommendations of the best providers in your area
Why Choose Us?
We can help take the stress out of finding an addiction treatment provider by recommending only the best options available that fully suits your criteria.
The help and advice we can provide includes making sure that your journey towards recovery is one that can definitely be achieved.
Taking the step towards recovery can be incredibly tough but we are here to put your concerns at ease by giving you insights into the safety of undertaking residential addiction treatment and how it can put you on the path towards long lasting recovery from addiction.
Our team of advisors have extensive experience and knowledge about the subject of addiction and the treatment provided so if you have any questions then they will be more than happy to help.
Get started today by calling our friendly team today on 0800 012 6088.
How We Help
Finding the right treatment for your addiction can be difficult this is why we have created a service which takes the stress away which can be a massive relief when dealing with an addiction.
Self Referrals
Suffering with an addiction and being alone can be a horrific scenario for many. Whether you have a drug or alcohol addiction, we're here to help. Help Yourself
Family Referrals
Do you have concerns that a loved one may be affected by substance misuse? Have you spotted any signs and symptoms of a drug and alcohol… Help a Relative
Friend Referrals
Are you worried that a friend's alcohol or drug consumption has become out of control? For many individuals, substance abuse starts unintentionally… Help a Friend