Conquering an addiction to alcohol and/or drugs involves removing both the psychological and physical dependency, while also crucially addressing any and all behavioural/emotional issues which lead to you developing your specific addiction in the first place. In order to do this successfully, you will likely need the help of a professional residential drug and alcohol rehab in Bridgwater.
Bridgwater
Trying to cease using drugs and/or consuming alcohol without any type of professional intervention and/or help will likely be incredibly challenging — furthermore, the journey of recovery can at times be dangerous in instances where a physical dependency has developed.
Alcoholism and substance abuse are both massively detrimental to your physical and your mental wellbeing. It is also the case that the friends and family of anyone suffering from addiction will find the varied behavioural elements of addiction incredibly traumatic.
In order for the process of rehabilitation to become a successful journey, serious behavioural and emotional alterations must be made by the individual whilst in treatment.
While the rehab's staff are there to help you realise your goal of recovery, it ultimately comes down to how willing the individual is to make the necessary changes in their life which will dictate the success of the treatment.
Addiction Advocates' drug and alcohol services will provide you with a specialised, bespoke treatment plan in order to make the transition into your new way of life much easier and relaxing. All you need to do in order to get this treatment plan in motion is to call today on 0800 012 6088.
Are You Ready For Professional Drug And Alcohol Treatment?
First, you must as yourself the question, are you really ready to recover from your addiction? Do you consider yourself as being prepared to do whatever is necessary, for as long is necessary in order for you to put your alcohol and/or substance addiction in the rear view mirror?
Any concerns, niggling feelings of worry, or sensations of doubt will be natural with taking a big step — however, you need to be ready to squash those feelings right out of existence as they will be the thing that leads you to failure on the road to recovery.
If you're not completely committed to the process of recovery, then it is possible that you may be able to achieve some of the first steps of recovery.
However, your recovery will not be long-term without seriously addressing the deep-rooted issues which lead you to this place in your life and overcoming them — all of which requires the help of medical professionals and trained psychotherapists.
Addiction Advocates' drug and alcohol rehabilitation centres staff only the best of the best, and that is why we strongly hope you will entrust your recover journey to our teams of dedicated staff.
What Can You Expect From Out Addiction Treatment?
At its core, the chance to break from your everyday cycle of addiction and recover in a sustainable and warm environment is what you can come to expect from a stay at one of our drug and alcohol abuse treatment centres.
You will be able to relax in the comfort of a luxurious en-suite bedroom, enjoy three home cooked meals made fresh by our team of chefs each day, while also taking advantage of our various entertainment rooms and spacious grounds in your downtime.
All of this will accompany a highly structured treatment program that revolves around your specific needs and requirements.
While a lot of people can be wary of what atmosphere they can expect from time spent in residential rehab, we want to make sure that you can overcome this difficult period of your life in a positive and caring environment.
If you are committed to the idea of recovery, then a stay at our centre should be seen as the start of a new, positive, and successful period of your life that is free from the shadow of drug and/or alcohol addiction.
What Are The Specific Forms Of Physical And Psychological Therapy We Implement?
As we have been explaining, our recovery programmes are structured and curated with you at the centre them.
For us, and for the countless people who we have already helped overcome their addiction for the long-term, ensuring that each individual struggling with addiction receives a treatment which sees them as a person and not as a statistic is integral to a successful recovery.
When you first contact us and start setting in motion the process of you attending treatment at one of our facilities you will be asked to complete a brief interview.
This interview will help our addiction specialists to decide which of our treatments you will benefit most from. Our most common forms of treatment include such therapies as: Cognitive Behavioural Therapy (CBT), Satori Chair Therapy, NAD+ Therapy, Group Therapy, Art Therapy/Treatment, Stress Management, Dual-Diagnosis Treatment, Relapse Prevention Coaching, and much more.
Additionally, we will also ensure that you can experience an invaluable period of physical treatment at our drug or alcohol detox clinic. This will start your recovery journey off with an intensive, yet necessary, period of medically assisted detox.
You will likely be aware that alcohol withdrawal and/or substance abuse withdrawal can be a very dangerous period — which is why our detox clinic will be of paramount importance to your recovery journey.
What Support Can I Expect When I Get Home?
Complimentary aftercare services are provided to any and all of Addiction Advocates' clients following their chosen drug and alcohol rehab plan in Bridgwater.
This year-long aftercare programme is amazingly important, as it helps to ensure that everyone who passes through our facility will be able to transition from life in rehab to a new life of sobriety in their everyday life.
Whenever you find yourself starting to feel ill-at-ease with your feelings, emotions, or drug and alcohol triggers, support through this aftercare programme will be made available to you. We want to make sure that you not only get clean and sober with us, but remain that way for the long-term.
So, call Addiction Advocates today on 0800 012 6088 to get the help you need, or simply Text HELP To 83222.
Latest News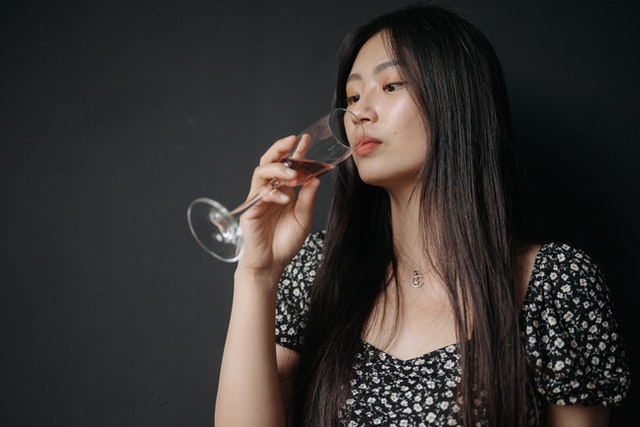 Alcoholism is one of the most harmful and impactful addiction diagnoses here in the UK. It's driven by the consumption and support
What We Offer
Free Telephone Assessment
This is done to assess what sort of help is needed so we can recommend an addiction treatment service that can provide the best help possible.
All calls are strictly confidential and are carried out by a trained healthcare professional.
No obligation recommendations are made after a full assessment of yourself or loved ones situation is fully made.
Recommendations include specialist addiction treatment programmes in CQC regulated facilities based throughout the UK.
If you are unable to afford private treatment then public healthcare and charities would also be recommended to you.
How We Can Support You
We have a large number of helpful services available to help give you the best possible support when it comes to dealing with addiction.
Just some of the services we can offer includes:
Free confidential telephone assessment
Recommending CQC regulated residential addiction treatment providers
Arranging for an intervention, if needed
Insights into how different therapies and evidence based treatments work
How detoxification works and what is the most safest option
What type of rehab and detox programmes would be best suited for yourself or loved one
Recommendations of the best providers in your area
Why Choose Us?
We can help take the stress out of finding an addiction treatment provider by recommending only the best options available that fully suits your criteria.
The help and advice we can provide includes making sure that your journey towards recovery is one that can definitely be achieved.
Taking the step towards recovery can be incredibly tough but we are here to put your concerns at ease by giving you insights into the safety of undertaking residential addiction treatment and how it can put you on the path towards long lasting recovery from addiction.
Our team of advisors have extensive experience and knowledge about the subject of addiction and the treatment provided so if you have any questions then they will be more than happy to help.
Get started today by calling our friendly team today on 0800 012 6088.
How We Help
Finding the right treatment for your addiction can be difficult this is why we have created a service which takes the stress away which can be a massive relief when dealing with an addiction.
Self Referrals
Suffering with an addiction and being alone can be a horrific scenario for many. Whether you have a drug or alcohol addiction, we're here to help. Help Yourself
Family Referrals
Do you have concerns that a loved one may be affected by substance misuse? Have you spotted any signs and symptoms of a drug and alcohol… Help a Relative
Friend Referrals
Are you worried that a friend's alcohol or drug consumption has become out of control? For many individuals, substance abuse starts unintentionally… Help a Friend