Are you in search of a drug and alcohol rehab centre in Scotland but finding it difficult to face your addiction? Do you recognise the seriousness of your drug and alcohol use but feel powerless to stop?
Do you aspire to recover from your substance misuse, yet find yourself continually evading both personal and professional help?
Everyone who struggles with addiction will hopefully, at some point, want to get better. This feeling might come early for some, while others may only realise it after their addiction becomes severe.
To recover, the best place is a private drug or alcohol rehab centre. But, to get the most from the treatment programmes, you need to admit you have a problem and accept help.
If you don't use these recovery services, you might stay trapped in a cycle of addiction and struggle to get free from drugs and alcohol. This can sadly lead to long-term use, causing serious health issues.
By this point, full rehab in Scotland becomes very important.
Think about a life without drugs or alcohol.
At Addiction Advocates, we can help you find a rehab centre in Scotland. It's time to face up to your issues with drugs and alcohol and aim for a drug-free life. Call today on 0800 012 6088.
Get Treatment Advice Now
Speak to an expert
To get in touch with an expert, call or message us using the contact details provided below. Alternatively, you can complete our online enquiry form, and we will get straight back to you.
Why is Reaching out for Recovery Important?
If you don't get help, your addiction to drugs and alcohol will keep causing health problems. It's common for people to hide their addiction from family and friends, which makes it hard for them to help you.
Handling addiction on your own means, you won't have the support you need. This increases the risk of health problems or falling back into old habits, which can be very dangerous. It's really hard to beat addiction by yourself.
Talking to family or contacting local drug or alcohol rehab centres can give you the professional support you need. This allows you to share your worries, make your recovery easier, and get help from others during this difficult time.
As time goes on, your addiction will become more noticeable. By this stage, you may have damaged some relationships and missed chances to get better.
Take a brave step and ask for help. At Addiction Advocates, we can help you understand your reliance on drugs and alcohol, and guide you on the best way forward.
How to Find a Drug and Alcohol Rehab in Scotland
If you're now in a place where you're looking for professional treatment at a rehab centre, we can help you find localised support at a drug and alcohol rehab in Scotland.
Across the United Kingdom, there is a wide range of treatment rehab facilities and rehab programmes available. Some will suit your addiction and recovery needs, while others may not be as suitable for treating drug or alcohol addictions.
To ensure that you select the right type and level of care and addiction treatment to treat your drug and alcohol addiction, working with our specialist team will be invaluable.
We will get to know you as a person and your struggles with addiction. We will follow a compassionate and confidential approach to addiction recovery and ensure that you're comfortable.
Through talking therapies and assessments, we will gauge your personal requirements through private rehab. From here, we can recommend a rehab clinic in Scotland which offers high-quality addiction treatment.
Self-referrals can be made with us to ease your admission to your selected drug and alcohol rehab, located within Scotland.
Selecting Between Outpatient and Inpatient Treatment
When deciding on a rehab centre to recover in, the choice between outpatient or inpatient treatment must be made. Although outpatient treatment in Scotland sounds ideal on paper, inpatient rehab programmes are commonly recommended for those suffering from addiction.
Through our assessments, we will help you see the benefits of the most suitable rehab route. Suitability will be defined as the rehab programme which promotes efficient recovery while maintaining your health and safety.
For clients with addiction, inpatient rehab is the most recommended over outpatient rehab treatment due to its structured and secure approach. Although outpatient treatment is beneficial as an affordable treatment option, it is not as successful as private alcohol and drug rehab.
As an addiction impacts all individuals differently, get in touch with us to see whether outpatient or residential rehab in Scotland is recommended for you.
Addiction Treatment Programmes Available via Rehab
Through our partnering rehab facilities in Scotland, personalised treatment programmes will be provided. To ensure that the underlying root of your alcohol or drug addiction can be worked through, this personalised treatment approach will increase your progress through rehab.
At rehab in Scotland, you will complete both medical and psychological methods of addiction treatment, helping to tackle the true side effects of a drug and alcohol addiction.
Drug and Alcohol Detox Scotland
During inpatient rehab treatment, you will need to complete a drug and alcohol detox programme to start recovery. During this time, you will experience withdrawal symptoms, however, these will be managed by medical professionals and recovery staff in rehab.
The detox process should only last 5-10 days, and prescription medication can be prescribed to help alleviate withdrawal symptoms.
If you are ready to start a medically assisted detox, get in touch today on 0800 012 6088.
Therapy Treatments for Addiction
The alcohol or drug detox will be followed by therapy sessions to treat psychological addiction symptoms.
Some of the typical rehab therapies you can expect include:
Cognitive behavioural therapy
Dialectical behavioural therapy
Group therapy
Individual therapy
Art therapy
Relapse prevention
Holistic therapies
Aftercare sessions
Please be aware that treatment options will depend on your personal needs. The most effective combination of addiction treatments will always be recommended at rehab in Scotland.
Understanding the Scope of Drug and Alcohol Addiction in Scotland
Recent statistics shed light on the prevalence of substance misuse and highlight the urgent need for intervention and recovery services.
By understanding the scope of the problem, individuals seeking help can gain a clearer perspective on the importance of accessing appropriate support.
Drug Use Statistics
According to the Scottish Drug Misuse Database, in 2021, there were 1,339 drug-related deaths in Scotland, the highest number ever recorded. [Source: National Records of Scotland – Drug-related deaths in Scotland, 2021]
The Scottish Crime and Justice Survey 2019/20 reported that 8.4% of adults aged 16 to 64 in Scotland had used drugs in the past year. [Source: Scottish Government – Scottish Crime and Justice Survey 2019/20]
Alcohol Consumption Statistics
The Scottish Health Survey 2021 revealed that 21% of adults in Scotland consumed alcohol at a hazardous or harmful level. [Source: Scottish Government – Scottish Health Survey 2021]
In 2020, alcohol-specific deaths in Scotland increased by 9% compared to the previous year, reaching a total of 1,190 deaths. [Source: National Records of Scotland – Alcohol-specific deaths in Scotland, 2020]
If you're seeking help for drug or alcohol addiction in Scotland, it's crucial to be aware of the challenges posed by substance misuse in the country.
Exploring Support Options for Drug and Alcohol Addiction in Scotland
The statistics mentioned above highlight the severity of the issue and emphasise the importance of seeking support and treatment.
Remember, you are not alone in facing these struggles, and there are dedicated resources available to assist you on your path to recovery.
Reaching out for help is the first step towards overcoming addiction. By acknowledging the impact of drug or alcohol misuse on your life and embracing the desire for change, you've already demonstrated courage and strength.
Fortunately, Scotland offers a range of addiction treatment and support services to help individuals like you recover and rebuild their lives.
From professional rehab centres like ours, to support groups and counselling services, there are various options tailored to address different aspects of addiction and promote long-term recovery.
We can provide guidance and assistance in finding the right drug and alcohol rehab facilities in Scotland.
Remember, seeking help is not a sign of weakness, but rather a brave and empowering choice towards a healthier and happier future.
There are compassionate professionals and dedicated support networks available to guide you through the challenges of addiction and help you achieve long-lasting recovery.
Aftercare in Scotland
Completing an initial residential rehab programme can influence positive recovery results. However, it is important that those results are maintained to achieve long-term addiction recovery.
Through an aftercare programme at a drug and alcohol rehab in Scotland, you'll have the resources and support you need to achieve long-term sobriety, ready to activate if you feel vulnerable.
Free local support in Scotland, such as Alcoholics Anonymous, and support sessions will be encouraged on a regular basis to keep you in touch with your recovery, whilst also strengthening your relapse prevention plan.
By committing to the full process of residential rehab, you will have the opportunity to recover and avoid a future of drug and alcohol abuse.
To experience this, you must face up to your addiction and reach out for support. Only then we can help you find a drug and alcohol rehab in Scotland, to kickstart your recovery journey.
Reach out today to firstly acknowledge your dependence on drugs and alcohol – call us on 0800 012 6088 or text HELP to 83222.
Frequently Asked Questions in Scotland
Are your rehab facilities accessible throughout Scotland?
Absolutely. We have various centres located throughout Scotland, from major cities like Edinburgh and Glasgow to more rural areas. We strive to make our services as accessible as possible for those seeking treatment.
Do you incorporate Scottish law and NHS guidelines in your treatment programmes?
Yes, our programmes are fully compliant with Scottish law and the guidelines set out by the NHS. We work closely with local healthcare providers to ensure we deliver top-quality care.
Can you assist with transportation to and from your facilities in Scotland?
We understand that transportation can be a hurdle for some. We offer assistance in arranging transport to and from our facilities across Scotland, ensuring safe and comfortable transit for our clients.
How is aftercare handled for clients across Scotland?
We provide robust aftercare programmes that include local support groups, counselling, and telehealth services. This enables us to support our clients throughout Scotland, no matter their location.
References
[1] there were 1,339 drug-related deaths in Scotland - https://www.nrscotland.gov.uk/statistics-and-data/statistics/statistics-by-theme/vital-events/deaths/drug-related-deaths-in-scotland/2021
[2] 8.4% of adults aged 16 to 64 in Scotland had used drugs in the past year - https://www.gov.scot/publications/scottish-crime-justice-survey-2019-20-main-findings/pages/18/
[3] 21% of adults in Scotland consumed alcohol at a hazardous or harmful level - https://www.gov.scot/publications/scottish-health-survey-2021-volume-1-main-report/
[4] increased by 9% compared to the previous year, reaching a total of 1,190 deaths - https://www.nrscotland.gov.uk/files/statistics/alcohol-deaths/2021/alcohol-specific-deaths-21-report.pdf
[5] Alcoholics Anonymous - https://www.alcoholics-anonymous.org.uk/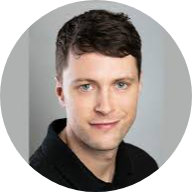 How We Help
Finding the right treatment for your addiction can be difficult this is why we have created a service which takes the stress away which can be a massive relief when dealing with an addiction.
Self Referrals
Suffering with an addiction and being alone can be a horrific scenario for many. Whether you have a drug or alcohol addiction, we're here to help.
Family Referrals
Do you have concerns that a loved one may be affected by substance misuse? Have you spotted any signs and symptoms of a drug and alcohol…
Friend Referrals
Are you worried that a friend's alcohol or drug consumption has become out of control? For many individuals, substance abuse starts unintentionally…